If Joey Malecha called it a day — or settled in at designated hitter — after he fired a two-hit shutout to lead an 8-0 victory in the first game of Northfield baseball's doubleheader against Rochester Century, not many eyebrows would have been raised.
Instead, Malecha strapped on the catcher's gear for the second game Thursday at Sechler Park in Northfield, during which he blasted a grand slam and scampered home on a wild pitch for the winning run in an 8-7 victory for the Raiders.
"We only have one other catcher, so it helps our other catcher get a rest," Malecha said. "I thought I'd just hop behind the plate and help them out."
FINAL: Northfield 8, Rochester Century 0.

Joey Malecha caps off a complete game two hit shutout with a strikeout pic.twitter.com/l8OqmLMJWi

— Michael Hughes (@APGSoMnHughes) May 6, 2021
In total, Malecha's Thursday equated to seven innings of shutout ball in which he allowed only two hits and three hits while striking out seven batters.
Then, in game two, he caught seven innings, turned on a first pitch fastball in the bottom of the third for a grand slam off the scoreboard in left field, and while representing the winning run in the bottom of the seventh patiently waited out a walk before scoring two batters later.
"That's about as big a day you can have at the field and at the plate," Northfield coach Mark Auge said. "He was getting close to the pitch count and I was like, 'Well, can you still catch the second game?' And it was, 'Oh yeah.' He wanted to catch. That was quite the performance. You don't see many balls bounce off the scoreboard in left."
FINAL: Northfield 8, Rochester Century 7.

Raiders score four times in the top of the seventh to sweep the Panthers. Winning run was Joey Malecha on a wild pitch pic.twitter.com/6C1mGO50gZ

— Michael Hughes (@APGSoMnHughes) May 7, 2021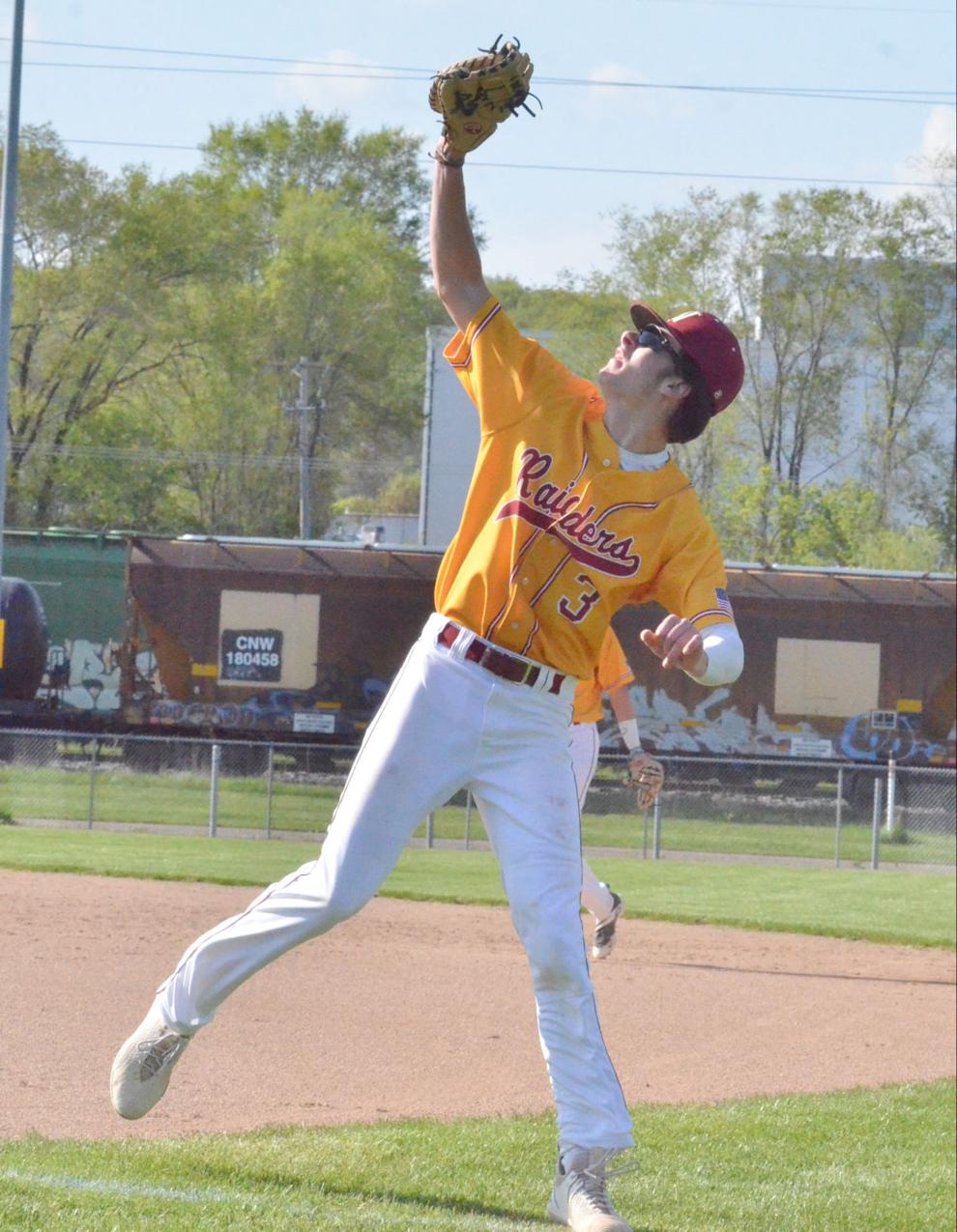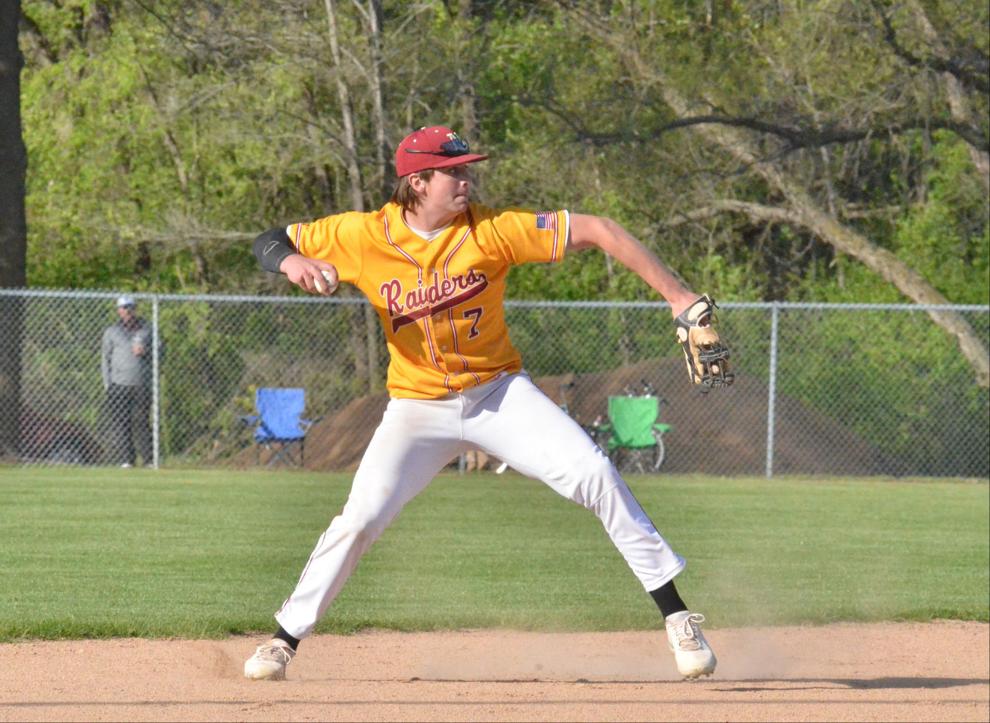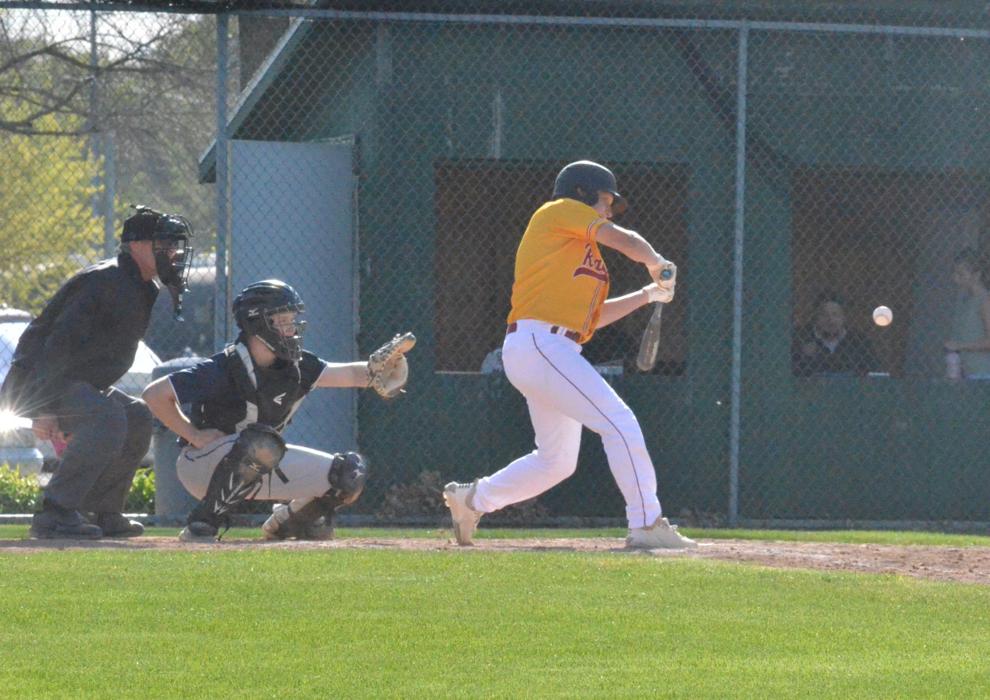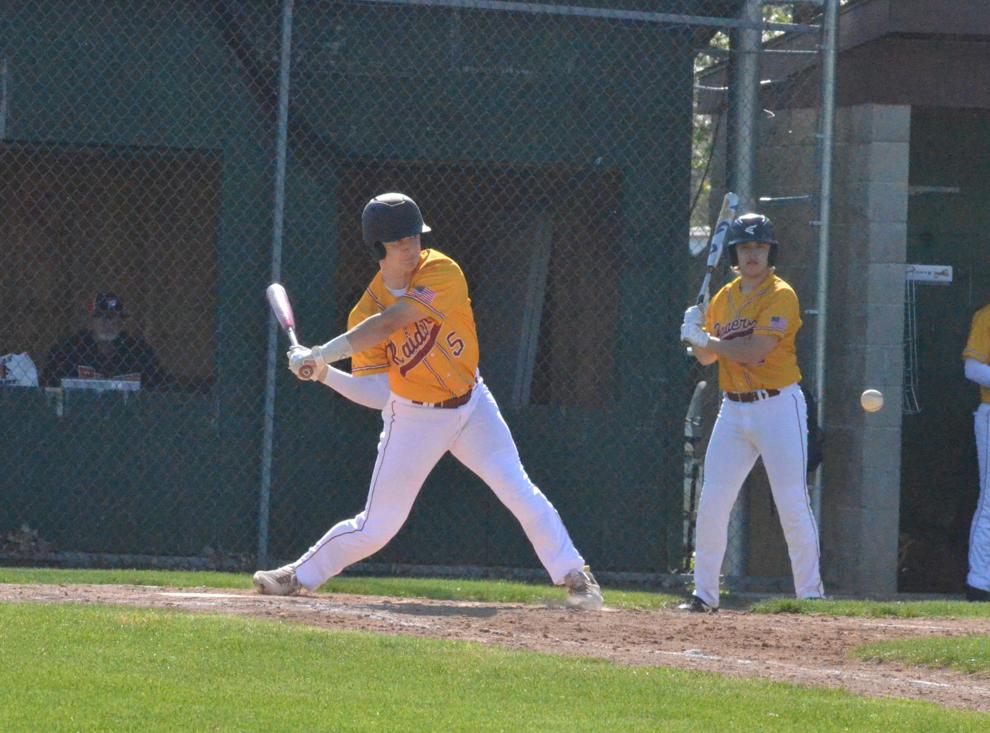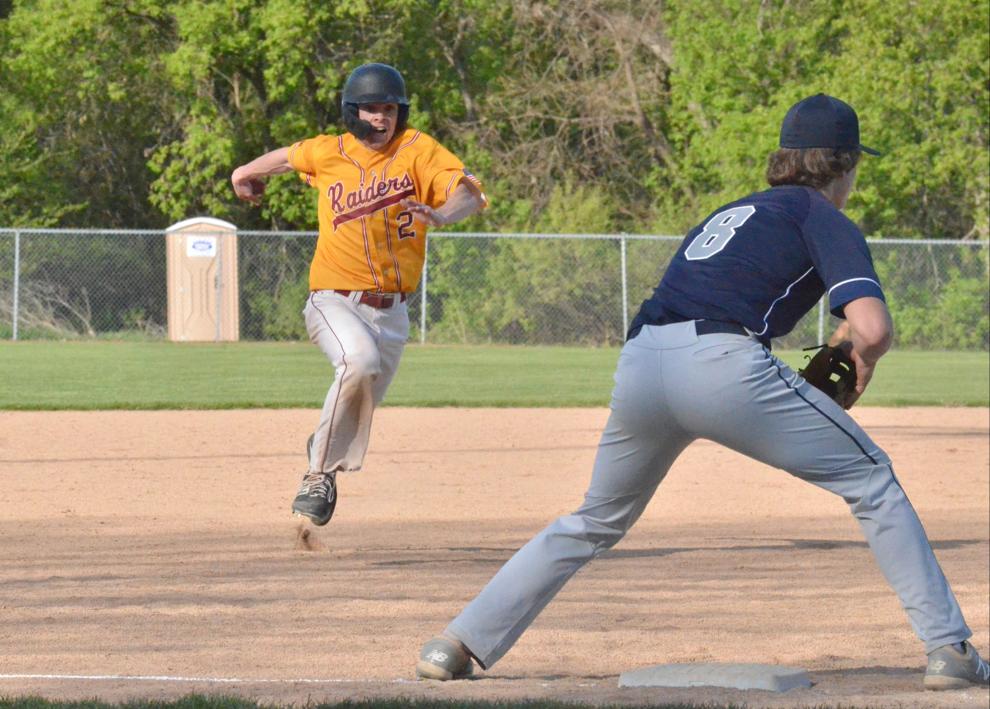 That well-rounded day continued a torrid start to Malecha's junior season. The University of North Alabama commit was one of only two returning players this season for the Raiders with varsity experience, along with senior Gunnar Benson.
That experience as a freshman was still just limited to a handful of appearances out of the bullpen and a few at-bats. Now, he's locked into the No. 2 spot in the order, and is capable of locking down opposing lineups on the mound, roaming the outfield and handling the duties behind the plate.
"He's got a great fastball and his curveball keeps getting better," Auge said. "I wish he'd throw it a little more often, but if they're not touching the fastball you might as well stick with it. He attacked the strike zone and he's a competitor so he wants to win and he did. He did the job at the plate and on the mound."
At the plate, Malecha doesn't occupy the mold of the stereotypical No. 2 hitter from the 1990s and early 2000s that specialize in sacrifice bunts and bat control. While Auge points out Malecha does possess an above average batting eye and an ability to extract extra pitches from opposing pitchers, he's also capable of pouncing on a first-pitch fastball.
"It obviously pays off when you get the pitch you want and you can drive it off the left field scoreboard," Auge said.
It also pays off in situations like the bottom of the seventh of the second game. After the Raiders entered the frame trailing by three runs, they pushed one across with senior Blake Mellgren's RBI single.
After a fielder's choice from junior Tate Journell and a walk by Benson, Malecha strode to the plate representing the winning run with two outs. Instead of leaping at the first pitch near the strike zone with dreams of a walk-off home run, he worked a five-pitch walk to extend the inning.
"I was set on hitting a line drive for a base hit to move my teammates over and maybe score one to get the energy more up," Malecha said. "I never want to focus on hitting a home run, because I'm going to swing over the ball and strike out if I do that. I just wanted to hit a line drive."
While only the first game Thursday counted toward the Big 9 Conference standings, both logged important wins against a Section 1-4A opponent.
Helping Northfield (9-3, 5-2 Big 9 Conference) in both halves of the doubleheader was an offensive attack that wasn't always consistent, but showed up and battled when necessary. In the first game, the Raiders pounced on the Panthers with two runs in each of the bottom of the first, third, fourth and sixth to steadily pull away.
Benson and Mellgren both notched a pair of hits, Journell worked a pair of walks and senior Ethan Lanthier drove in three runs.
In the second contest, the bats took a few more innings to warm up. Malecha's third-inning grand slam was the first hit of the game for Northfield, which continued to lead 4-3 after the first five innings. Then, Rochester Century (2-10, 1-6) piled up three runs in the top of the sixth and one more in the top of the seventh to nab a 7-4 lead entering the last half inning.
The game-winning rally in that final frame wasn't built off a series of hard-hit balls, but rather lengthy at-bats that resulted in walks or misplays from the Panthers.
"I was really proud of them," Auge said. "Those were some great at-bats. We talked about having good at-bats the other day, and how we need to increase the number of pitches guys throw."
At the start of the week, the Raiders were ranked No. 15 overall in Class AAAA by minnesotascores.net's Quality Rankings Formula. After the two wins against Century, and Tuesday's 4-3 triumph against Rochester John Marshall — another Section 1-4A opponent — Northfield has solidified its spot in the top half of the section with a 7-0 mark against section teams.
The only losses this season for the Raiders have come against Class AAA No. 2 Mankato West (10-0), a Mankato East team (5-3) that's been ranked in Class AAA this season, and Class AAA No. 7 New Ulm (7-1).
"This was huge," Malecha said. "This is going to help us move forward since we've lost some tough games at the start. I think this is really going to help us move forward going into section play."
"It was really big" Auge said. "I told the guys that we may look back at this game as a pivotal game for us. To have them in that situation where they can come back and win a game like this, that's big. There's going to be some close games down the stretch and in the playoffs, so that was a lot of fun."