The preparation started on the bus ride.
A year after Randolph softball claimed the program's first section title by winning back-to-back elimination games against Kimball on the final day of the tournament, the story arcs were flipped.
Now, the Rockets were the top-seeded and undefeated team in the postseason, while the second-seeded Cubs needed a pair of wins to spoil the party. Randolph put an end to that role reversal pretty early Wednesday at the University of Northwestern in Roseville, where it raced to a 7-0 win and a second consecutive Section 4A title.
"(It was) completely possible for them to do what we did last year," sophomore Morgyn Otte said. "That's why we couldn't take any pitches off. We had to be locked in the whole game, and we can't take them lightly. That's what they did to us last year, and we know how that turned out."
With Otte finishing off a section tournament in which she didn't allow a run in four games, the Rockets (22-2) launched three home runs to take the drama out of the day pretty early.
First, it was sophomore Chloe Kimmes who belted a long shot over the wall out of the No. 9 spot in the order to complete a three-run second inning that staked Randolph to a lead it never surrendered. It was the second homer in as many games for Kimmes.
"That's not the first time she's done that," Randolph coach Dennis Trom said. "We sit her in the nine spot, and she likes hitting down there. She does a really good job. We've worked with her and we've talked a lot about her becoming a really complete hitter, and she's really worked hard at becoming a better hitter."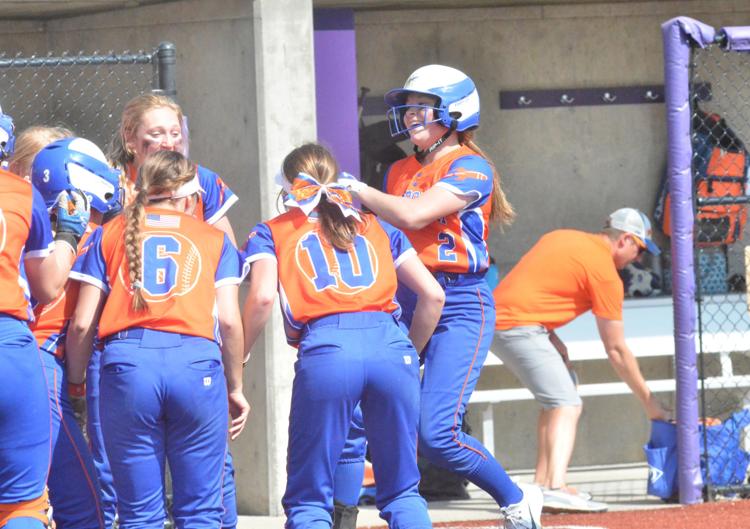 Then, it was sophomore Megan Erickson with a pair of solo home runs in the fourth and sixth innings, the first of which broke the program's single-season record.
The second was her 10th of the season, including her fourth in the postseason.
"When she sits back like that, that is just a sweet swing to watch," Trom said. "She's really worked hard at it. She had a few games midseason where she struggled a little, and we got back in the cage and we talked about it, and she's really starting to hit her stride now."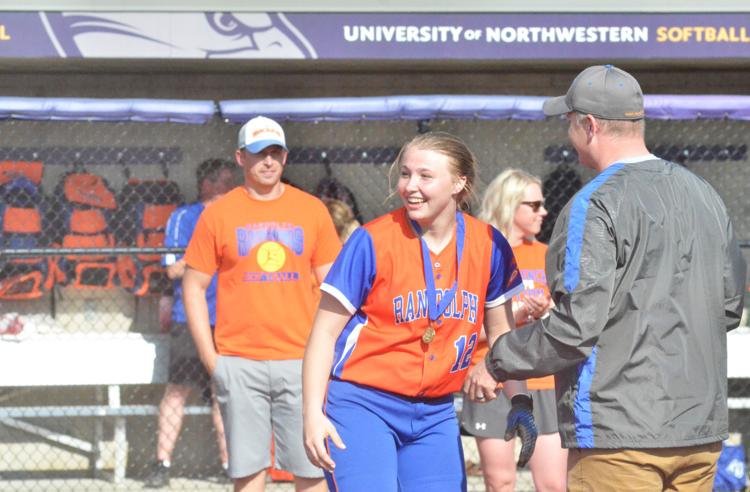 The Rockets also pushed across a pair of runs in the fifth, first with an RBI groundout from senior Lindsey Grant and second with an RBI double from senior Kenna Foss, her second of the game after she preceded Kimmes' second-inning home run by driving in Grant from first.
"Our whole batting order has been phenomenal this whole season, and we knew that just because we were at a bigger stadium today, that it wouldn't effect us at all," Erickson said.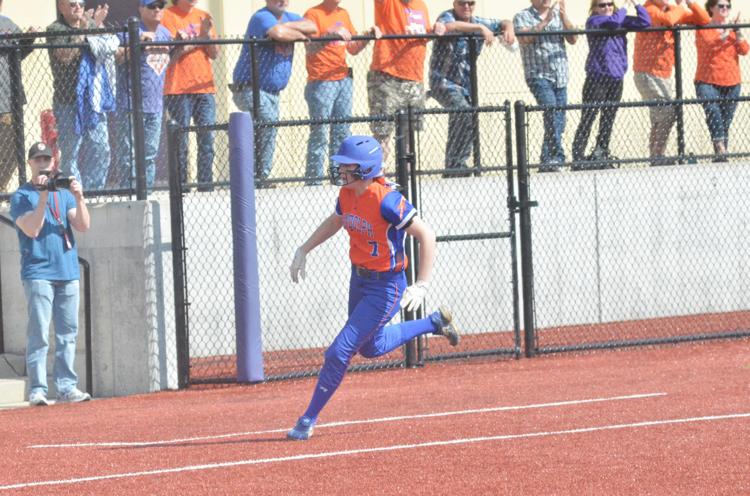 Otte, meanwhile, limited the Cubs (16-9) to only three hits and no walks in addition to striking out five.
"We know when Morgan's in the circle that teams aren't going to score a lot," Trom said.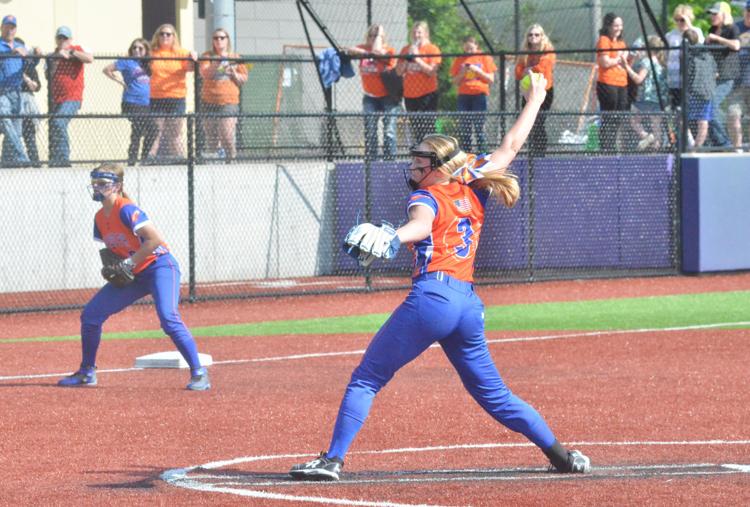 With the role reversal entering the section championship, Class A No. 3-ranked Randolph enters the state tournament as a different team than last year, when it made the program's first appearance in the state tournament and was admittedly along for the ride.
That ride still took the Rockets to a third-place finish, complete with theatrics like Erickson drilling a walk-off double in a 4-3 win against Carlton in the quarterfinals.
This year, though, Randolph has plans for a finish a bit higher up the podium.
"We were the oddball who had never been there before," Otte said, "but this year it's like we've been pegged as the state champions all season, so we've had that target on our back, and we feel really comfortable there and we want a lot."