If a bonus point is available, Northfield senior Chase Murphy will contort himself whichever way he needs to in order to secure that extra advantage.
So far, he's been pretty successful in that mission. With a technical fall victory Thursday night in the 126-pound weight class against Mankato West, Murphy maintained his perfect record to start the season while also helping Northfield to a 66-16 victory at Northfield High School. Nearly all of Murphy's victories this season have been delivered with bonus points attached.
"He's clutch for the team," Northfield coach Geoff Staab said. "It's five or six points almost every single time. He's racking up bonus points and that's what you want out of a senior captain."
Of the 11 matches the Raiders won Thursday night, not one was by a run-of- the-mill decision. Eight wrestlers won by fall, one by forfeit and another by major decision in addition to Murphy's technical fall.
"That's our main point," Murphy said. "Get bonus points when you can and stay off our backs when we can."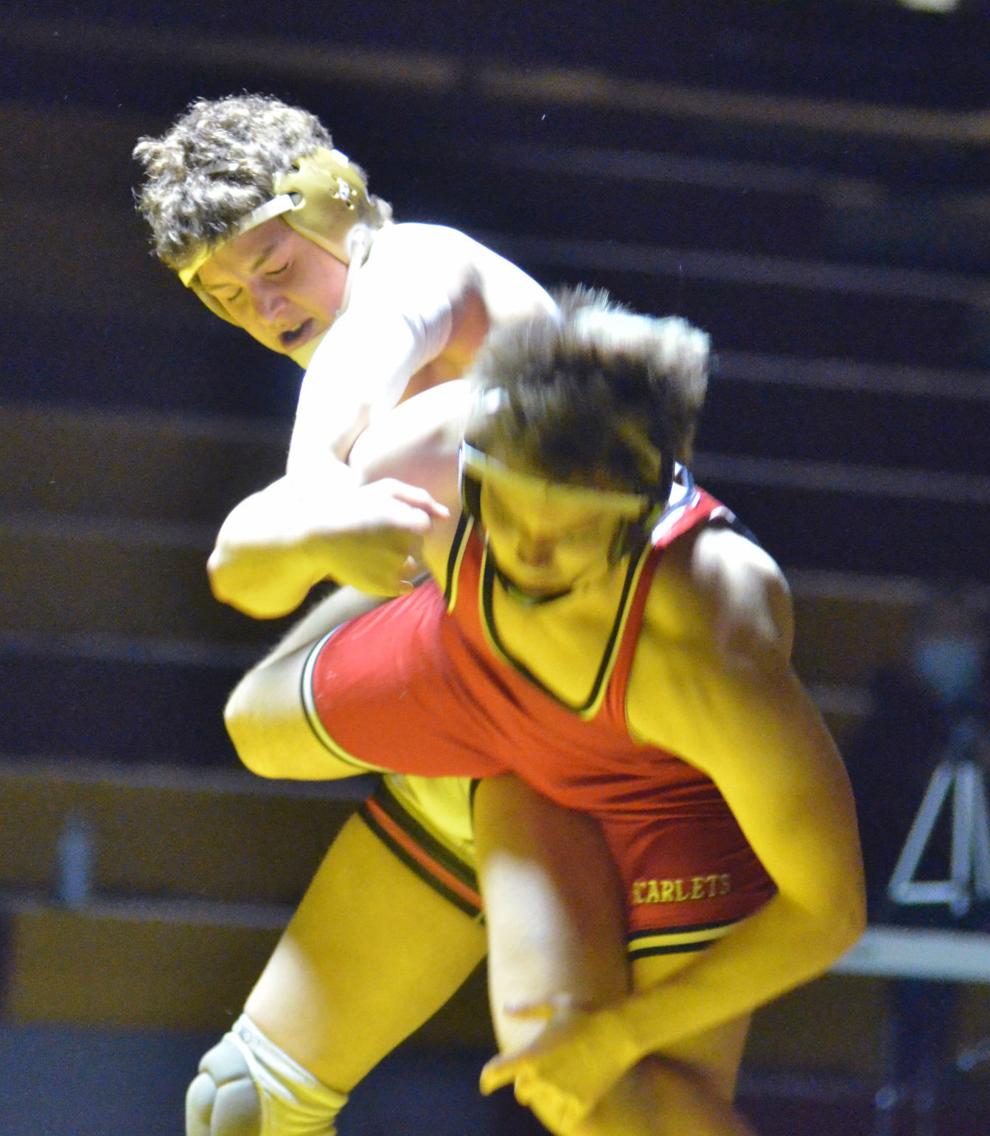 This season, that's a particularly major point of emphasis, and is also the driving force behind Northfield's most significant team goal. The Raiders want to return to the state tournament this season after losing by a single point to Owatonna in last season's Section 1AAA final. In that match, Northfield claimed wins in eight of the 14 weight classes, but lost the bonus point battle.
In the two matchups so far this season against the Huskies, there's been no shortage of those extra tallies in a pair of victories.
"I don't think any of us really want to talk about that again, but that is in all of the back of our minds," Murphy said about last season. "As you saw what happened against Owatonna the last two times, we're hungry. We really want to get that section title and we really, really want to get to state."
For Murphy individually, the primary goal centers around wins when they matter most — at the state tournament. After a fourth-place finish at state in 2019 and a first-day state exit last season, the senior is aiming on climbing up the podium in his final opportunity.
So far, there hasn't been any reason to doubt that ascendance based on on-mat results. The only remaining doubt — through no fault of Murphy's — has been the level of competition thus far, as opposing teams have either reconfigured lineups to avoid matchups with Murphy, or other top grapplers in and around Murphy's weight class have been unable to compete on nights when Northfield arrives on the schedule.
"He's kicking butt in the room," Staab said, "he doesn't have a loss yet and he's kind of hoping to get a tough match against a tough kid to get that measuring stick."
That strength of schedule conundrum will be rectified shortly, as Class AAA No. 3 St. Michael-Albertville and its stable of top-flight wrestlers are set to visit Northfield on Friday, Feb. 26, along with Byron/Rochester Lourdes.
Parker Jannsen of St. Michael-Albertville is ranked No. 3 at 126 and is the most likely dance partner for the fifth-ranked Murphy, and the Knights also feature the second-ranked wrestler at 120 and the fifth-ranked wrestler at 132, so a ranked-on-ranked matchup is all but assured even with any lineup maneuvering on either side.
"I haven't wrestled the best competition so far, so I haven't really tested myself yet," Murphy said. "I'm excited for two really good matches, because the Byron kid is good, too."