For a third straight year, the Dundas Dukes and Northfield Knights will close their summers by competing together in the Class B state tournament.
The action starts Saturday at Dassel Ballpark in Dassel, where Northfield takes on the Beaudreau's Saints at 11 a.m. Dundas will also be in Dassel battling Coon Rapids at 4:30 p.m. Saturday. Both games are single elimination, with the winner advancing to next weekend and the loser going home.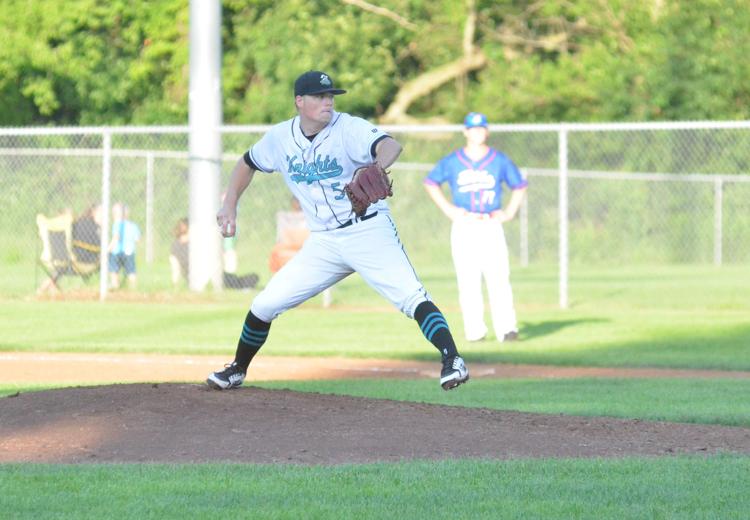 This will be the first-ever meeting between Northfield and Beaudreau, with the Knights securing the second seed coming out of Section 1B and the Saints entering the state tournament as the third seed out of Section 2B.
While the two teams have never played each other, Northfield is plenty familiar with a couple other Section 2B squads in Cold Spring and Moorhead, with Cold Spring topping Northfield 8-0 in the Coors Light Classic in June and Northfield and Moorhead meeting three times in the past two state tournaments, with the Knights winning one of the matchups.
This season, Beaudreau went 1-2 against Cold Spring, the top seed out of Section 2B, while dropping two out of three to Moorhead, the second seed out of Section 2B.
There's no stats listed on Beadreau's scoremonster.com page, and it doesn't appear the team has its own website.
There's plenty of players with college experience on the roster, though, including Andy Auger (St. John's), Tommy Auger (St. John's), Reese Gregory (St. Cloud State), Brad Haag (Southwest Minnesota State), Thomas Imholte (Minnesota State, Mankato), Nick Maiers (St. Cloud State), Brian Minks (College of St. Scholastica), Steven Nuetzling (College of St. Scholastica), Jack Schramel (St. John's) and Tom Spaniol (College of St. Scholastica).
Northfield will most likely start on the mound with Jake Mathison, who's been named to the Class B all-tournament team the past two years, thanks in large part to a pair of complete games. This year, Mathison sports a 6-2 record with a 2.84 ERA in in 76 innings pitched. He's struck out 52 and walked 28 in that span.
Other options behind Mathison include Quinn Ahern (2-1, 4.24 ERA, 18 strikeouts, seven walks) and Eli Patrikus (2-1, 3.21 ERA, 31 strikeouts, eight walks, three saves).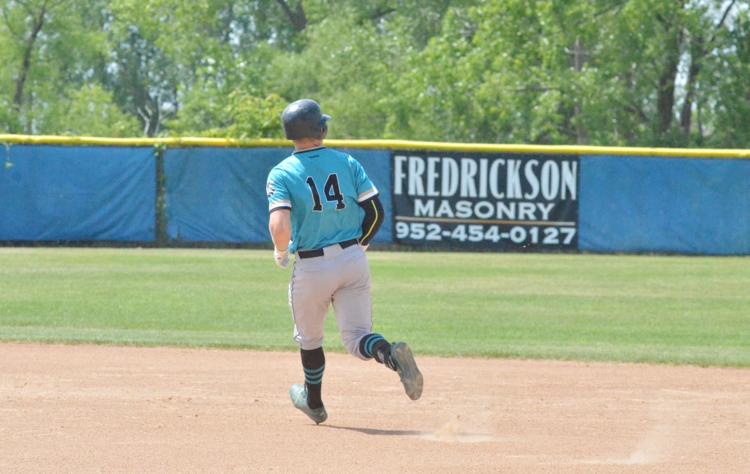 Offensively, the Knights are led by Nick Bornhauser (.374/.474/.626, four home runs, 34 RBIs, 25 runs), Aldon Severson (.405/.490/.516, 28 RBIs, 36 runs), and Tommy McDonald (.337/.442/.408, eight RBIs, 33 runs scored).
Dundas will make its sixth consecutive state tournament appearance and vie for the club's sixth state title, while Coon Rapids will appear in the state tournament for the seventh time in club history and try to win its first state title.
The Dukes are the third seed out of Section 1B, while the Redbirds are the second seed out of Section 4B.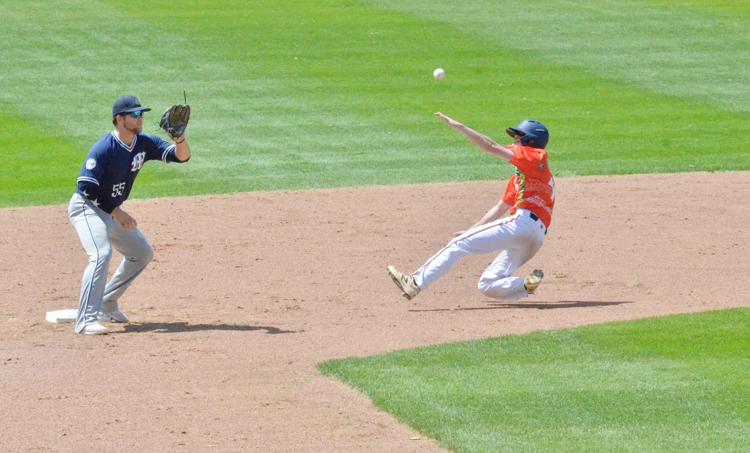 Coon Rapids' ace is Brandon Woznak, who's hurled 77 innings this summer for a 7-2 record with a 2.10 ERA, 76 strikeouts and 18 walks. Behind him, the Redbirds feature Jake Dumjovic (5-2, 52 innings, 1.73 ERA, 32 strikeouts, 16 walks), Ty Koehm (4-1, 43 1/3 innings, 0.83 ERA, 42 strikeouts, 12 walks) and Carson Selin (4-2, 33 innings, 0.55 ERA, 37 strikeouts and 14 walks).
Offensively, the Redbirds are paced by Thomas Kinsella (.364/.503/.525, two home runs, 29 RBIs, 32 runs) and Tim Kehren (.381/.485/.429, 12 RBIs, 17 runs).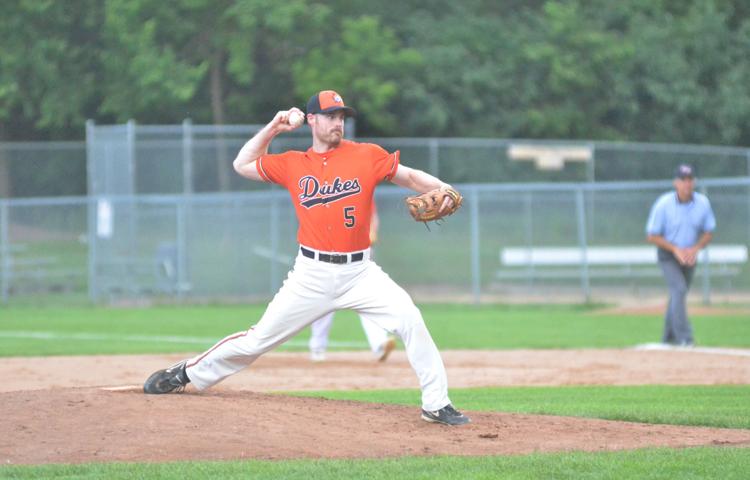 Dundas will likely turn to Todd Mathison on the mound. In his last start, Mathison fired a complete-game shutout against Hampton in the section playoffs, and the right-hander sports a 6-1 record with a 1.23 ERA in 44 innings pitched. He's struck out 43 and walked seven batters.
Behind him the Dukes feature Derek Albers (4-3, 1.91 ERA, 42 1/3 innings, 15 strikeouts, six walks), Charlie Ruud (1-0, 2.43 ERA, 40 2/3 innings pitched, 27 strikeouts, 12 walks, five saves) and John McCaustlin (6-3, 3.27 ERA, 55 innings, 32 strikeouts, 22 walks).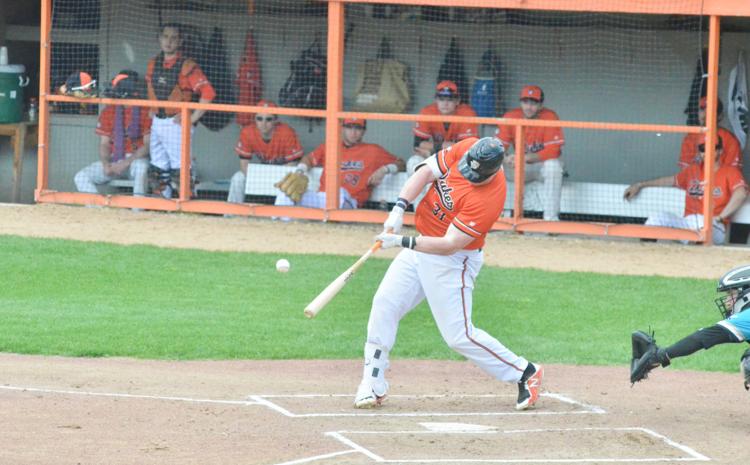 Offensively, Tyler Jones has starred with a slash line of .429/.588/.571 in addition to a homer, 15 RBIs and 15 runs in only 16 games this summer.
Other offensive stalwarts are Haydn Lanoue (.379/.424/.460, 20 RBIs, 28 runs), Nate Van Roekel (.550/.655/.700, 10 RBIs, six runs), Mike Ludwig (.400/.483/.560, one home run), Josh Small (.358/.424/.460, six RBIs, 14 runs) and Jon Bishop (.333/.492/.484, two home runs, 22 RBIs, 22 runs).