Distance learning and a canceled spring sports season didn't stop Northfield High School from distributing its annual athletic awards and honors.
Via a digital broadcast last week, Activities Director Joel Olson announced the usual slate of awards with interspersed messages from coaches and teachers.
The Female Senior Athlete of the Year in a team sport was awarded to Anne Fossum — a captain for both the girls hockey and softball teams. While she didn't have a chance at a senior softball season, Fossum helped the Raiders to their first state title last year as a junior.
On the ice, Fossum led Northfield to the Section 1AA championship and a share of a third consecutive Big 9 Conference title. Fossum will play softball at St. Olaf next year.
"You are extremely deserving of this great honor and I am very proud of you," Northfield softball coach Ryan Pietsch said on the broadcast. "It's been an honor and a privelige to be your coach the last six plus years. Your contributions to the softball program, both on and off the field, are immense. It has been a joy to watch you grow over the years into the confident, humble young woman you are today. Your leadership and team-first attitude is second to one, and you've always been an outstanding role model to both my daughter and young girls in the community."
"I can not think of a more deserving young woman than you," Northfield girls hockey coach Paige Haley added. "Your character, your determination, your work ethic — all of the things that make you who you are have brought you to this point. I really look forward to watching you be a collegiate athlete. St. Olaf is gaining an amazing person and an amazing athlete."
The Male Senior Athlete of the Year in a team sport was awarded to Luke Stanga, who starred in football, olympic weightlifting and baseball. Stanga was an all-district performer on the football field, a state champion in the weight room and a steady presence behind the plate. He'll join the St. Olaf football team this fall.
"He strives forward with gratitude, compassion and humility," Northfield weightlifting coach Laura DeGroot said on the broadcast. "He's led by something far greater than our mind and our world could ever offer. His talent and skills are an amazing gift, but the greatness comes from knowing how to use it with a sound mind and a good heart."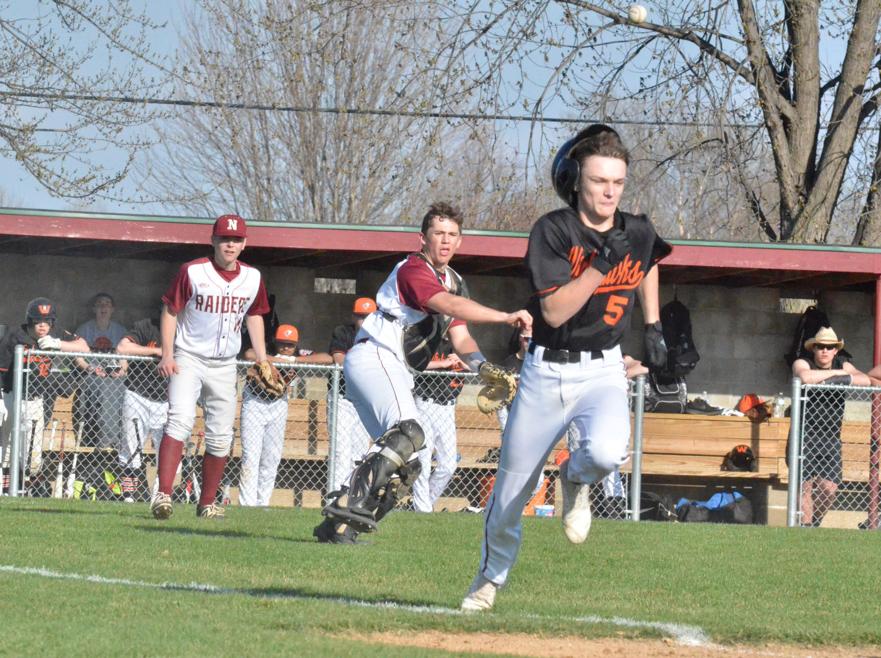 The Male Athlete of the Year in an individual sport was Drew Woodley — a two-time state runner-up in wrestling and captain of a team that last year won a Section 1AAA title and this year won a Big 9 Conference championship. He also earned varsity football letters the past two seasons, and will wrestle next year at Iowa State.
"You've worked your whole life to get better and better and better at the sport of wrestling, and football for that matter," Northfield wrestling coach Geoff Staab said on the broadcast. "I can wish you nothing but the best for your future endeavors at Iowa State wrestling Division I. You are very deserving of this award."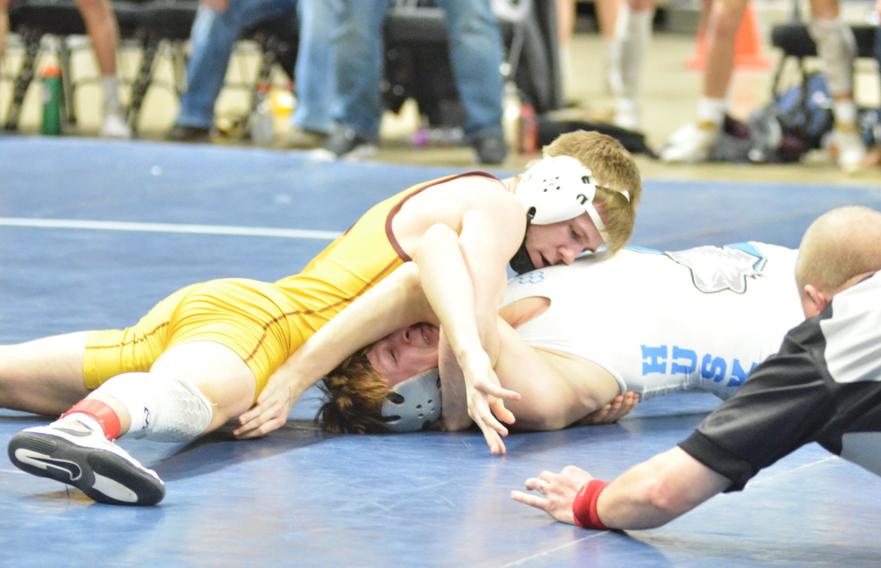 The Female Athlete of the Year in an individual sport was Caroline Peterson — a multi-time state qualifier in both girls swimming and diving and nordic skiing. Along with Katie Schroeer, Peterson was the first Northfield girl to qualify for the state nordic meet in 2018, and in the pool she helped the Gators to four consecutive section championships.
She will swim be a member of the swimming and diving team at the University of St. Thomas next year.
"Your years of hard work and dedication were evident in your exceptional results this season," Northfield nordic skiing coach Craig Cardinal said on the broadcast. "You've been a leader and a role model throughout your high school career. Your passion for sport and kindness and caring for your teammates and competitors has served as an excellent example for the young athletes who will follow in your tracks."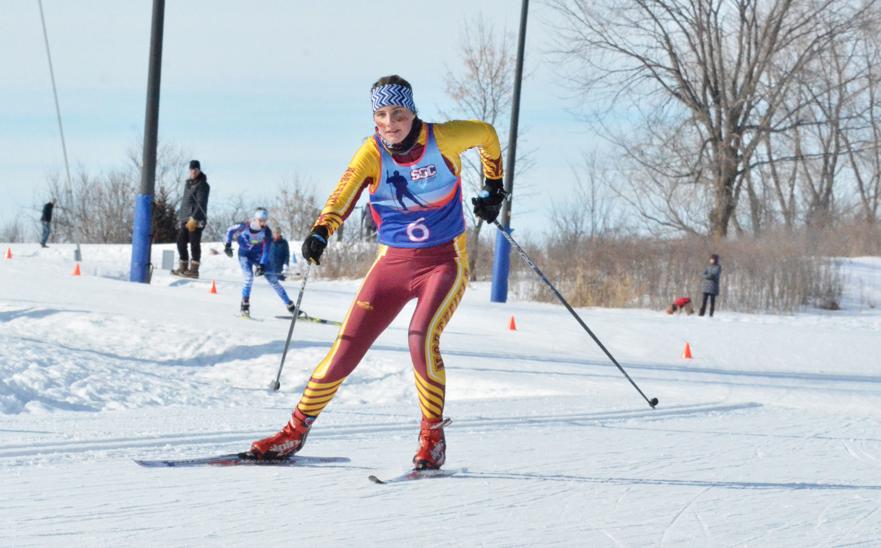 Other awards handed out during the event included the Distinguished Service Award, which was given to Mark Pagel, and the $500 Northfield Booster Club Scholarship, which was awarded to Emma Johnson and Daniel Monaghan.
Listed below are the Raider Spirit Award winners and the 12-season athletes.
Raider Spirit Awards: Bryce Malecha, Nick Touchette, Alex Morefield, Justin Brakke, Ayanti Unah, Josh Dresow, Connor Nagy, Cavan Blandin, Natalie Nevin, Allison Goodell, Ava Poncellet, Saundra Stodden, Christina Narveson, Devin Malecha, Jake Wiebe, Owen Hall, Nick Wagner, Justin Pascua, Faithe Quick, Meaghan Stein.
12 season athletes: Allison Goodell, Audrey Pagel, Ayanti Unah, Cavan Blandin, Jessica Messner, Jose Gonzalez-Ramirez, Joey Glampe, Justin Brakke, Simon Dickerson, Kevin Grundhoffer, Luke Stanga, Owen Halls, Sam Hegseth.