A moment before impact, Jillian Noel's mind was blank.
She was not thinking of the impending collision that would turn heads or the ramifications of the crash.
No, before she smashed a sixth-inning, go-ahead home run in a Section 1AAA tournament game against Winona on May 28, the Northfield senior made sure she cleared her head of any excess thoughts.
"I can't think about a thing; nothing can be in my head," Noel said. "I need to just focus on watching the ball hit the bat, don't swing at any of the bad stuff and just hit my pitch."
The simplified approach has worked. In addition to that two-run home run against Winona, the entirety of the scoring in Northfield's 2-0 victory, she's blasted a career-high six home runs this year while serving as the biggest threat in a Raider lineup that's piled up 263 runs in 21 games this season.
She'll carry an on-base percentage of .493 and a slugging percentage of .800 into this week's Class AAA state tournament, which starts at 11 a.m. Thursday at Caswell Park in Mankato for second-seeded Northfield against unseeded Detroit Lakes.
Those statistics are nothing new for Noel, who will play at Division-II Southwest Minnesota State next season. Even as an eighth-grader, Noel tallied a slash line of .400/.417/.637 with three home runs in 24 games.
"Anytime you've got an eighth-grader that's hitting three home runs, you know you've got something special on your hands," Northifeld coach Ryan Pietsch said.
She backed up that early promise with similar numbers throughout the rest of her career, with her batting average and on-base percentage peaking at .488 and .516 as a sophomore, and with her highest slugging percentage and home run total coming in her senior season.
"She's always just had a great swing," Pietsch said. "She works tirelessly at her hitting. She works a lot on her own and goes out and does hitting lessons and plays club ball and winter dome ball. She's constantly working and understands what it takes."
Pietsch's description of Noel's workload isn't hyperbole. Shortly after she wraps up play in the state tournament this week, she'll begin club season with the Minnesota Sting 18U Gold team. Northfield sophomore pitcher Brynn Hostettler, sophomore second baseman Payton Fox and sophomore outfielder Mikaela Girard all play for the Sting's 16U Gold team.
In addition to that busy summer softball schedule, there's DomeBall in the winter and countless hours of hitting practice throughout the year.
"All together, a lot," Noel said as she tried to calculate how much time a week she spends hitting. "I don't even know how many hours that would be."
When the work culminates in moments like the two-run homer against Winona, it more than pays for itself.
"You see the ball hit the bat, you hear the noise coming off the bat and it's absolutely amazing," Noel said. "Then you hear your teammates – it's the best feeling in the world."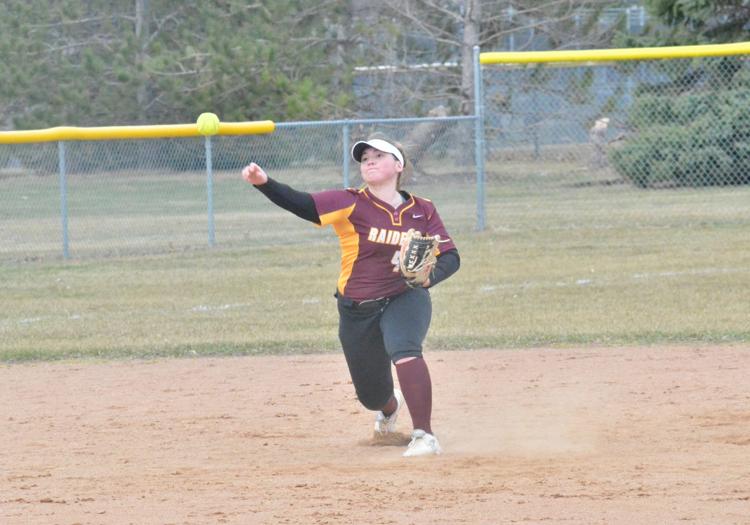 While her mind might be blank once she steps into the batter's box, her routine isn't void of preparation. Before that 2-0 win against Winona, for instance, she reminded herself that Annika Anderson, the junior pitcher for the Winhawks, primarily utilizes a tough rise ball designed to initiate swings and misses at eye level, with some off-speed offerings mixed in.
For about a two-week stretch this season, Noel endured what's characterized as a slump by her standards.
She was allowing too many outside thoughts to follow her into the batter's box during games, instead of focusing on the one detail that always seems to breed success — ensuring she squares up pitches left over the plate.
That will be the focus this week in Mankato. No matter how many runners are on base, what inning it might be or how fast the opposing pitcher is throwing, Noel's mind will remain blank until the ringing sound of aluminum colliding with the ball brings her surroundings back into focus.
"She's been in a lot of these high-pressure situations over the years playing in this many varsity games as she has and she steps up when she needs to," Pietsch said. "It goes back to the adage 'Big-time players make big-time plays in big-time games.' She's always been clutch for us, and we're looking forward to see what she can do in the state tournament."