There was no doubt surrounding whether or not Nate Stevens was going to qualify for his third state tournament. And there was hardly any doubt about him securing the Section 1AAA individual championship at The Jewel Golf Club in Lake City.
Still, after a bogey on the 15th hole on the second day of the two-day tournament and then a par on the 16th hole, which he eagled the day before, Stevens needed to take a breather before his tee shot on 17.
Quite literally, the Northfield junior took some deep breaths, and then proceeded to birdie the final two holes to wrap up the Section 1AAA individual championship with a blistering final round of 64, good enough for seven-under par and the section record.
"I was in a sports psychology class in the first semester, and a big thing there was controlling your breathing to keep her heart rate as low as possible," Stevens said. "I do some exercises when I'm out on the course to keep my heart rate low so I don't get tense."
That mental fortitude is the biggest change for Stevens from when he was last at state in 2019, when he placed ninth as a freshman.
Yes, he's grown a few inches, which has allowed him to add extra yardage to his drives, but the ability to control that strength is due to the work he's put in mentally.
"It was kind of just getting older," Stevens said. "I took a couple stepping stones last summer when I was playing in bigger tournaments and playing with really good players. It just seemed like they were so much stronger mentally than I was, so I wanted to become like those players who were mentally strong. There's still a long ways to go, but I'm moving in the right direction in that aspect."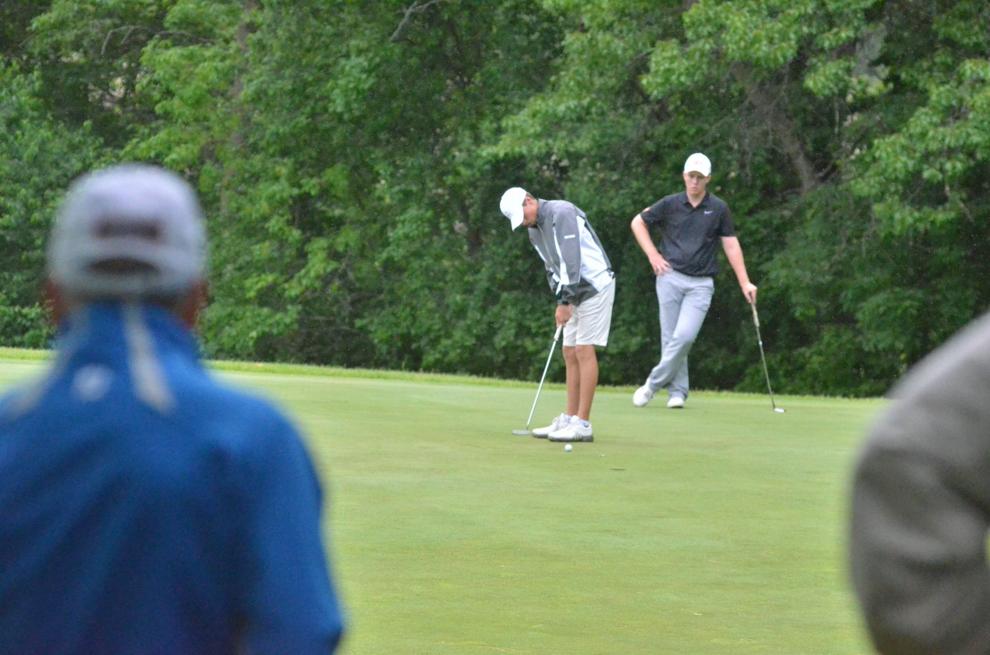 In the time between state tournament appearances, Stevens has crossed off a lot of his personal golf goals. He committed to play Division I golf at Notre Dame. He won multiple America Junior Golf Association Tournaments, placed sixth in the Minnesota Amateur Championship and eighth in the Minnesota State Open.
That led into this spring, when he repeatedly set and re-set the school record for lowest round and enters the Class AAA state tournament as the No. 1 ranked individual in the state by the Minnesota Golf Association.
"He has the state tournament marked on his calendar to be playing at his best," Northfield coach Adam Danielson said. "He'll be working on his short game and we'll be playing a few holes and things like that, but he understands what he needs to do to prepare for big events. He's played in so many state tournaments and so many other junior PGA events and MGA events. He knows what he needs to do to get ready, so there's not a whole lot I can say."
Stevens is vying to first obtain that all-state finish that eluded him two years ago, but he also has his eyes on becoming the school's first individual state golf champion since Brad Cook won a pair of titles in 1973 and 1974.
"It's always been a goal since I started playing high school golf in seventh grade to be up at the top of the leaderboard at the state tournament," Stevens said. "It would be nice to check off that goal, because I've already achieved a bunch of different goals in the last few years and that was a goal I didn't even have the opportunity to achieve last year. I'm just excited for the opportunity."