Molly Stevens had grown tired of feeling tired.
The Northfield senior, who last year finished second at the Class AAA state tournament, often ended rounds of golf with weary legs and decided to take steps to eradicate the issue.
So, between last year's state tournament and this year's, which starts Tuesday and continues into Wednesday at Bunker Hills Golf Club in Coon Rapids, Stevens added time at the gym to what she was already spending on the golf course.
"I'm not a crazy bodybuilder or lifter or whatever, but I'm just trying to get a little more distance out of my driver and some other clubs, and not be so tired at the end of a round, which I've really noticed this spring," Stevens said. "I don't feel nearly as exhausted at the end of the round as I usually do."
Stevens tees off Tuesday at 1:30 p.m., while sophomore Sylvia Koenig will make her state tournament debut at 12:54 p.m., and freshman Nate Stevens will start his second state tournament at 8:33 a.m.
Molly Stevens' hope is that if she enters the final nine holes Wednesday near the top of the leaderboard, there will be no physical limitations holding her back.
"She finishes rounds a lot better now," said Brian Stevens, the Northfield girls golf coach and the father of Molly and Nate.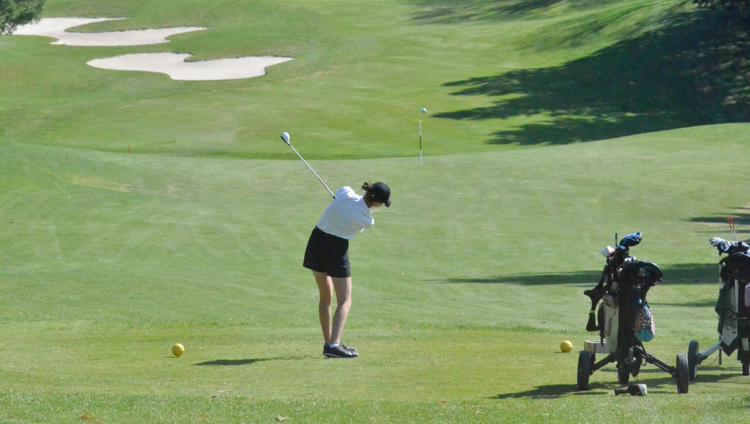 That was noticeable at the Section 1AAA championships May 28-29 at Faribault Legacy Golf Club. After carding an 81 on the first day, Molly Stevens returned the next day to fire a 73 and secure second in the section while narrowing the gap between herself and eventual medalist Emma Welch from Lakeville North to only three strokes.
That's a testament not only to her newfound physical strength, but a mental fortitude that's been solidified over the past 12 months.
"Just trying to stay in each shot mentally is the most exhausting part of the game, because you really have to focus and concentrate so hard on every shot that at the end of the round your brain can't even function anymore," Molly Stevens said. "That's what I've noticed, and maybe that's just me and it doesn't happen to everyone else, but I don't think so."
While there's a clear path to gaining physical strength (the gym), there's not necessarily an equivalent to upping the mental side of the game. For the most part, Molly Stevens said, she just played a ton of golf and experienced a variety of situations and pressure.
While she wan't able to fully comeback to win the section title, that second day of the tournament might as well have replicated reps on the bench press for her brain, as she nailed shot after shot to make a run at Welch.
"It didn't work out how I wanted, but putting myself in that situation leading up to state lets me know I can do it, stay in it mentally and not fall apart," Molly Stevens said.
Now that she's back at state for the fourth year in a row, there's only one spot for Molly Stevens to go if she wants to improve. Last year, she finished in a tie for second after hitting the back nine on the second day in a tie for the lead, was on eventual champion Kathryn Van Arragon's heels after 30 holes only to end up three shots back at the end of the tournament.
Regardless of where she finishes on the leaderbaord, though, the fact she's at the fourth state tournament of her career says enough about Molly Stevens, who will golf next year at Augustana University.
"It's definitely beyond what my expectations would have been five or six years ago when she was just kind of starting out in high school golf," Brian Stevens said. "I definitely thought she'd be a good player, but the fact she's qualified for four straight tournaments, she finished runner-up last year, she was 14th her first year there — it really kind of blew us away but it's a testament to how hard she works at it."
Nate Stevens ready for round two at state
Northfield boys golf coach Adam Danielson knows how crazy it might sound, but even though he's a freshman, Nate Stevens is a state tournament veteran.
He made his debut last year with a 25th-place finish after winning the section title as an eighth-grader. Now, after finishing in a tie for fifth at this year's Section 1AAA championships May 28-29 at the Jewel Golf Club in Lake City, Nate Stevens is back at state.
"He's going to be a lot more comfortable this year showing up," Northfield Danielson said. "He was just an eighth-grader last year and it's hard to believe as just a ninth-grader you can be experienced, but I think last year's experience is going to help him out a lot."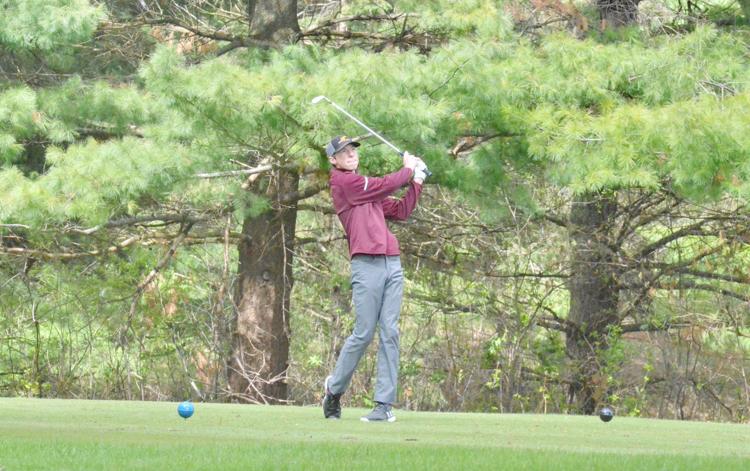 Danielson believes the proof of Nate Stevens' experience was in how he qualified for state this year.
After a tough first nine holes in which he was already up to five-over par, Nate Stevens quickly righted the ship and played just four-over through the remaining 27 holes.
"His front nine the first day was some of his poorest golf he's played this year," Danielson said. "I think he came out a little nervous and he tried to win it right away...I didn't see him until about the ninth hole, and he was definitely struggling. He played really well on the back nine the first day, minus one tee shot that went in the woods. Then, the second day he played really well and shot a 73."
Now, he's back where he's most comfortable — playing alongside the best the state has to offer. Whether it's at summer events or high school invitationals, Danielson said he notices Nate Stevens is most locked in when he's placed in a grouping with other top golfers.
Earlier this season, Stevens was among many of the same golfers who will be at state during the Champion's Cup at Windsong Farms Golf Club in Edina.
Not only did he go toe-to-toe with that elite competition for 18 holes, but he tacked on a couple playoff holes to win medalist honors against Edina's John Tucker.
"(Nate's) one of the best players in the state," Danielson said. "He's in that group and he doesn't get too nervous about it. He actually gets really excited when he gets paired up with some of the better players in the state."
Koenig to make state debut
Sylvia Koenig is wired differently than most.
When the Northfield sophomore is presented with a challenge, she'll more often than not rise to it, so when her coach Brian Stevens informed her after the first day of the Section 1AAA championships May 28-29 at Faribault Legacy Golf Club she had a chance at qualifying for state, that's exactly what she did.
"Sylvia's a great athlete, and what she did at sections is a testament to her athleticism," Brian Stevens said. "She's a competitor. She really is a fierce competitor and wants to win, and if you tell her something's on the line, she's going to do everything she can to try and get there. She just got into a different frame of mind in that last round at sections that she could pull this off and she could make it happen."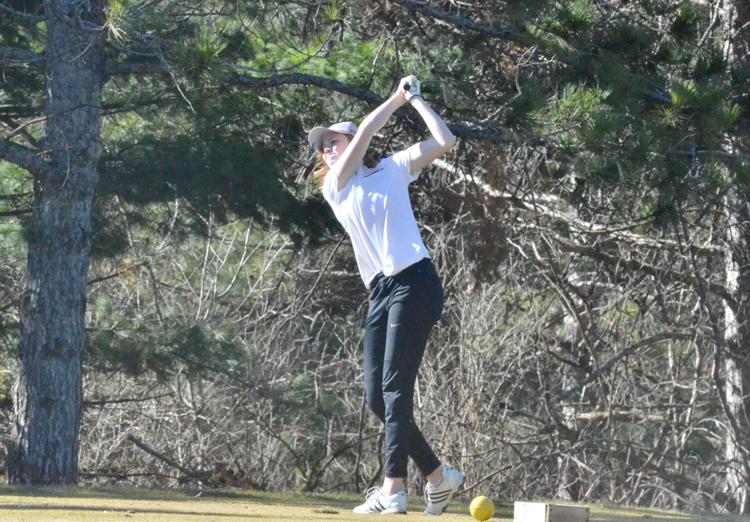 Brian Stevens has always known about that competitive fire, but he's never seen Koenig harness it into such an impressive stretch of golf before.
Koenig spent the season playing in fifth position — typically not where you see individual state qualifiers emerge from.
"I don't know of anybody that can say that would be the case," Brian Stevens said. "It was a surprise to all of us, but given what we watched her do and just how she was keeping her emotions in check and focusing on the task at hand, she just got it done. That's what good athletes can do. They can channel themselves into that."
Now comes the task of trying to replicate that performance for another two days at the state tournament.
Her second-round 87 at sections was the lowest score of Koenig's career, and it could have been even lower if not for a final-hole quadruple-bogey when the focus waned for a few shots.
"It was a great two-day stretch," Brian Stevens said. "She shot her best golf those two days, there just isn't any way to hide it. Her 87 on the second day was a career day for her. She just pulled it all together at the right time."