All night, Rochester Century had provided Northfield junior Will Knutson with loads of space whenever the midfielder gained possession of the ball.
The thinking was to sag off and eliminate Knutson's creative options to distribute the ball around the box. That plan worked for nearly 78 minutes Tuesday night at Northfield High School, but with 2:12 remaining in the Section 1AA quarterfinals, Knutson decided to do something with that space.
After acquiring possession about 40 yards from net, Knutson drifted toward the center of the field, juked a defender left while he went right and curled a 30-yard shot into the top corner for the go-ahead goal in a 3-1 victory for third-seeded Northfield (11-1-2) against sixth-seeded Rochester Century (7-9-1).
"I was just ripping it," Knutson said. "I was just trying to rip it into the top corner."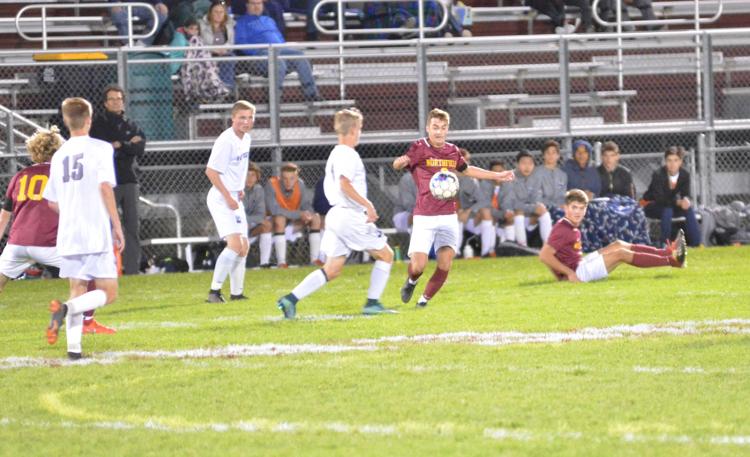 After Knutson's goal, junior Grant Roney added his second of the game with 43 seconds remaining for a little unneeded insurance to push the Raiders into the Section 1AA semifinals, where they will battle second-seeded Rochester Mayo (8-4-5) on Thursday night in Rochester.
Roney scored his first goal via a penalty kick after junior Pascal Cogan was chopped down inside the penalty area, and Roney drilled his shot into the upper right corner with 22:58 left in the first half. The Raiders carried that 1-0 advantage into halftime and throughout most of the second half, but the Panthers pushed home a rebound during a scrum following a free kick to even the match with 10:05 remaining.
That set up Knutson's heroics on the other end, who up until that point hadn't scored many goals. 
"I've been waiting for him to do that all year to tell you the truth," Northfield coach Westley Dayus said with a laugh. "We've had to make things up for his stats just to make him look good during the season.
"Will's a playmaker, so for him to turn and shoot like that was a shock to everybody," Dayus added.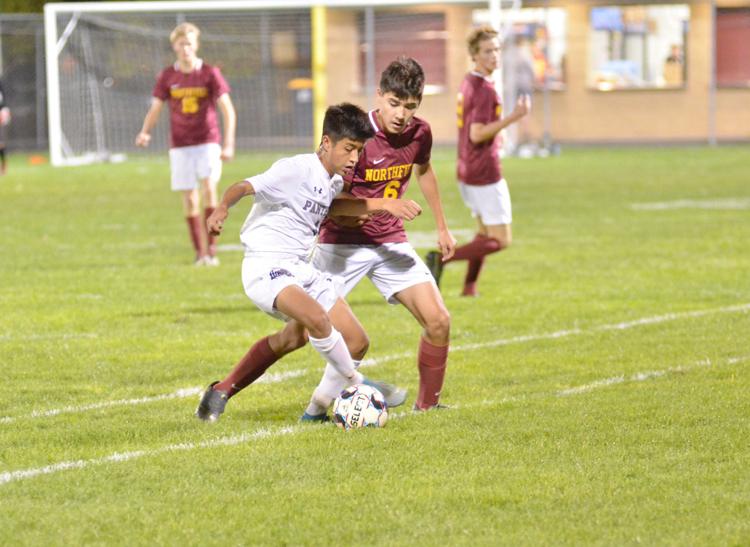 For most of the match, it was Knutson's playmaking ability that allowed Northfield to control the majority of the possession.
Making a switch to a new formation that looks like a 5-3-2 when defending, but morphs into a 3-5-2 with the two outside backs turning into attacking wingers when in possession of the ball, the Raiders limited the Panthers from sustaining any consistent possession.
"We hadn't really practiced it a lot, like three times we've practiced it," Knutson said. "I wasn't sure about starting with it, but the score definitely speaks for itself, so I'm pretty happy about it."
What the shift allowed was more space to operate in the midfield, since Knutson and junior Maison Fisher often distributed balls to the sidelines to junior wingers Charlie Pratt and Max Kasten, who then played passes up the sideline to the team's forwards, who would attract attention away from the middle of the field to allow Knutson, Fisher and junior attacking midfielder Grant Roney to fire shots from outside the box.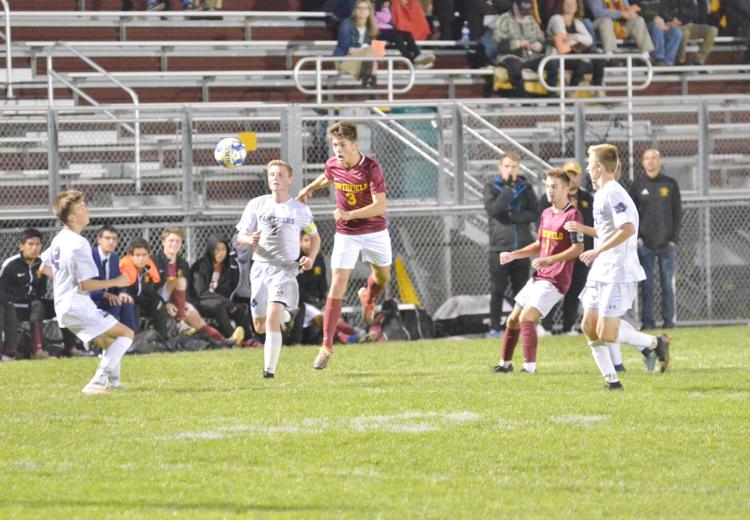 "We were expecting the (Century) coach to neutralize it," Dayus said, "but obviously he didn't, so that gave us a perfect opportunity."
Now, the opportunity shifts to Thursday against Rochester Mayo, which cruised past seventh-seeded New Prague with a 5-1 victory Tuesday night.
In the regular season, the Raiders and Spartans played to a 1-1 draw, one of five throughout the year for Rochester Mayo.
"They're a decent team, but last game we were definitely better," Knutson said. "I just say we have to try and keep possession, keep playing tough and get the win, because when we can, we're a great team and we showed it throughout the season."