Once Ava Stanchina assessed she possessed an advantage Tuesday night, the sophomore forward started running.
She didn't stop until she scored all three goals for the Northfield girls soccer team in a 3-1 season-opening victory against Rochester Mayo at Northfield High School.
All three goals for Stanchina originated from the midfield via long balls that she was able to run down before separating herself from the Spartan defenders to calmly deposit her shot into the back of the net.
"We've been practicing a lot in practice with through balls and stuff, and I figured out that their defense wasn't that quick," Stanchina said. "Me and Maddie (Smisek) figured out to just get those long balls and go."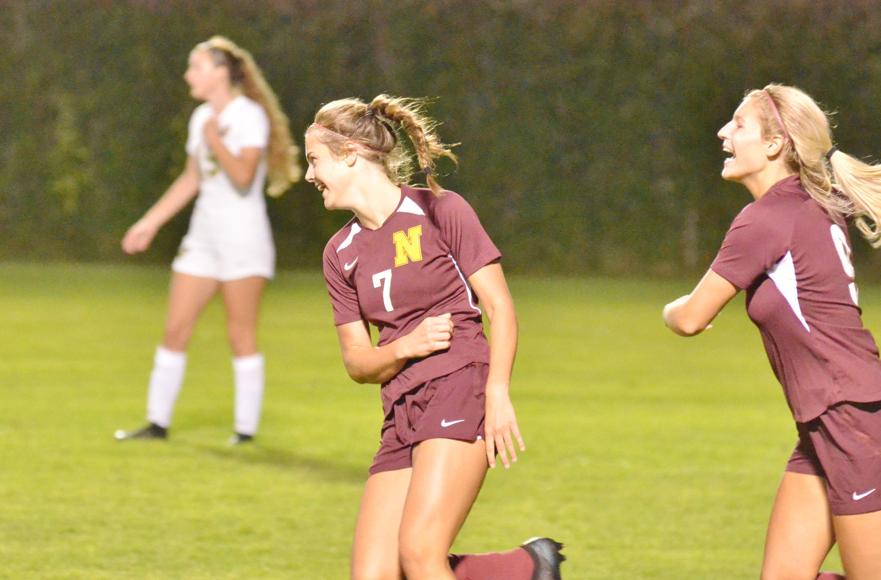 Smisek, a senior forward, assisted on Stanchina's first goal in the last 10 minutes of the first half to tie the game 1-1. Then, less than four minutes into the second half, Stanchina tracked down a lengthy pass from sophomore midfielder Millie Bouvin to put the Raiders in front.
She finished her scoring with 24:12 left in the second half when she was able to run down senior midfielder Mya Wesling's through ball, initially fight off and then outrun the last Rochester Mayo defender before picking out a spot in the lower right corner of the net to score into.
Most of Northfield's offensive chances Tuesday were derivative of those three goals. Once Stanchina determined she had a pace advantage over Rochester Mayo's central defenders after the first 10 minutes Tuesday night, she started to look for opportunities to take off after a through ball.
"If I'm like neck-and-neck with them I usually go," Stanchina said, "or if I see Mya out of the corner of my eye I'll pass it back and then maybe get another one to go."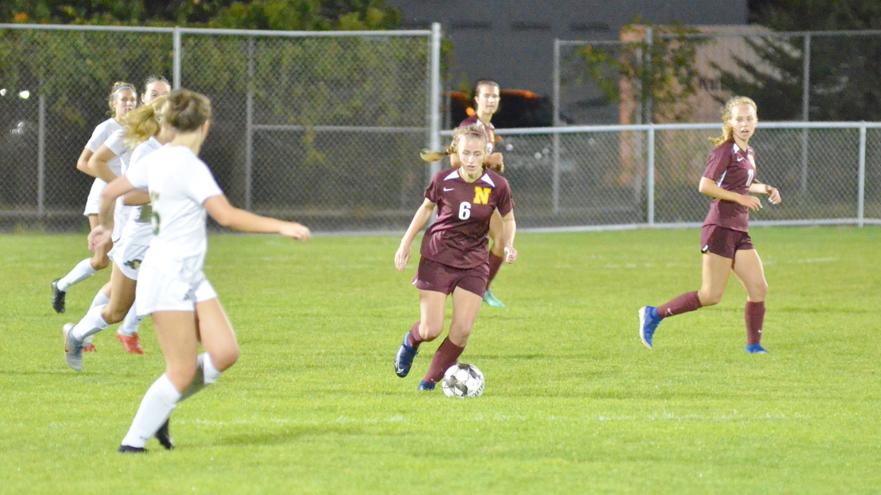 The Raiders also entered Tuesday night shorthanded. With varsity rosters trimmed this year to a maximum of 18 players, Northfield's bench was already shortened. Then, sophomore forward Regan Childress was forced to sit out with an injury, so the forward corps was operating a player down.
This was planned for in advance, though, starting with summer conditioning.
"We did a lot even before tryouts," Stanchina said. "We had captain's (practice) where we'd just go on runs and then practice. Then the first day of tryouts was 2 1/2 miles or 2 miles, and then the rest of them were sprints to just keep us in shape."
"That's another thing that we've been working on since we started," Northfield coach Sebastian Burset added. "Making sure the conditioning of our players — one thing we faced last year was players were getting 15 minutes into the game and getting tired. Now, they're working a little bit more in advance but also not having as many games is going to help us out, giving us more time to recover and do the work for conditioning."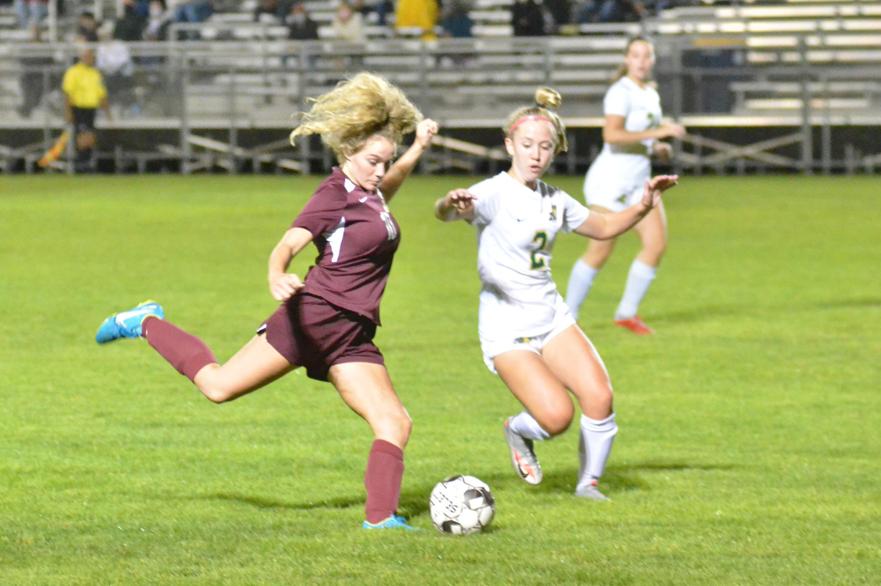 There are still areas to improve, even when it comes to conditioning, Burset said.
The Spartans grabbed an early 1-0 lead after the Raiders left junior Kennedy Josephs with too much time and space to pick out a shot and score. A lack of consistent pressure also allowed Rochester Mayo to occasionally deliver dangerous through balls itself.
Burset believes his team will periodically eliminate that extra time, and extend its pressure all the way up the field.
Especially when Childress returns to the lineup, the Raiders will feature a speedy forward group that includes Childress, Stanchina, Smisek, senior Jessica Boland, junior Evelyn Salgado and senior Morgan Aug. If that group is able to pressure and force giveaways from opponents, it will also open up other avenues of scoring.
"We're missing Regan right now, but whenever she's back it's going to be even more speed, as well," Burset said. "We have to make sure we connect better in the middle with the forwards so it's not just sending the ball, which it was a nice few plays. We also want to find ways to score in different ways."
Northfield will next travel to play at Albert Lea on Thursday night.
The Tigers started their season Tuesday with a 5-1 loss against Mankato East, and last year finished with a 6-9-2 overall record, which included a 4-6-1 mark in the Big 9 Conference. Northfield dispatched of Albert Lea 2-0 last year with goals from Childress and the since-graduated Erin Morris.