Shortly after Northfield boys hockey coach Mike Luckraft etched his name into program history, he received a reminder about what helped him become the fastest Northfield coach to reach 100 wins.
While walking from the bench back to the locker room after Thursday's 8-1 victory against Austin at Northfield Ice Arena, a former player pointed out Luckraft has him to thank for a majority of those victories.
"I walked by a couple of the past players and a kid says to me, 'Coach, I got you 58 of those,'" Luckraft said. "That's fantastic and it was good to see some of those kids back tonight, Griffin Loecher, Jackson Cloud, Gage Hofstad, Zach Marvin and that crew, those are kids that left a good legacy and a good mark, and that's what we're trying to do."
Congrats to Coach Mike Luckraft on his 100th win. He is the fastest coach in program history to reach this milestone. Earned him the hard hat and a game puck!! #family pic.twitter.com/XLmZ55o46s

— Northfield Hockey (@NHSBoysHockey) January 10, 2020
Luckraft is the third coach in program history to eclipse the century mark, but accomplishing the feat in just his sixth season of coaching makes Luckraft the quickest of the group. During that career 100-46-7 record, he's helped the Raiders qualify for a state tournament appearance in 2017 and win a pair of Big 9 Conference titles.
"Obviously it takes a lot of good players and a lot of players to commit," Luckraft said. "A lot of youth coaches that helped develop kids coming up, and I've got just unbelievable assistants with Scott (Cloud), Charlie (Cloud) and Mick (Scofield). Scott's been with me the whole time, and it's been fun to have some success and fun to win games like tonight where we take control early."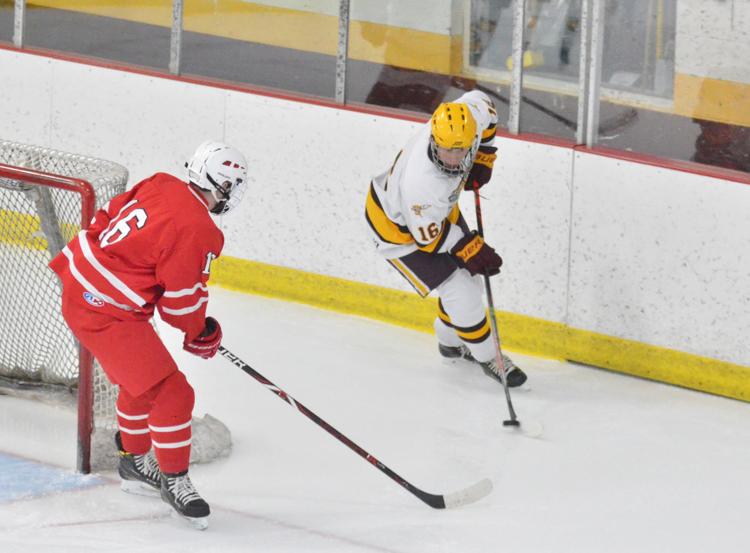 There was little doubt the accomplishment would come from an early stage Thursday. Northfield raced out to a 4-0 lead after the first period and an 8-0 advantage after the second period.
Junior forward Carson Van Zuilen scored a goal and dished out five assists, sophomore forward Spencer Klotz notched a pair of goals and three assists to lead the Raiders before both playing sparingly after the second intermission.
Matthew DeBuse, Bohde Hasse, Davis Royle and Ryan Will each scored a goal, while Ethan Severson tallied the first of his career. Will Tidona and Josh Kruger both handed out a pair of assists apiece, and Will, Kearic Gargrave and Jacob Kluzac each finished with an assist each.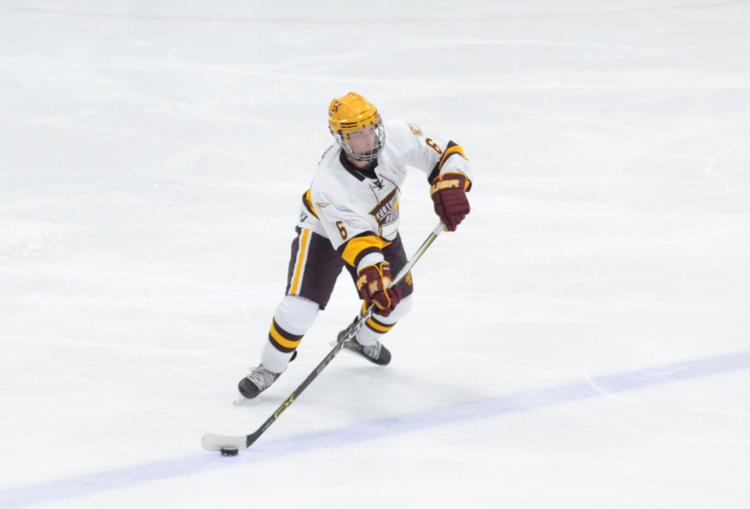 Senior Cal Frank pitched a shutout through the first two periods before he gave way to junior Micah Olson, who made his varsity debut in the third period.
Luckraft credits those players, as well as those in Luckraft's first few years, with allowing him to enjoy each of the 100 victories.
"We've had good teams since and good players, with guys like Carson and Spencer and Josh Kruger, who plays so hard," Luckraft said. "We've been fortunate to have good goaltending, which really helps. Ryan Bielenberg was tremendous, Wes Lideen was great and of course Cal's been great."