My father and I run a small private practice in Northfield. In many ways, we live an idyllic existence; the family business being handed down through the generations and getting to work side by side as father and son. Our office windows look out over Bridge Square, where you can see the popcorn stand on summer days and the Christmas decorations in the winter. Life fits a predictable and synchronous pace with clients on the hour, finding stillness and calm amidst the Norman Rockwell background that makes Northfield so special.
This week, on Monday, conversations in therapy were overwhelmingly about individual anxieties of COVID-19. There is fear in all of our hearts these days, and trepidation in our town. On Monday night, my dad and I met and made a drastic decision that so many of you are being faced with: Do we forge ahead or do we adapt? Tuesday morning, my dad and I switched to completely online therapy, something that I never thought I would do.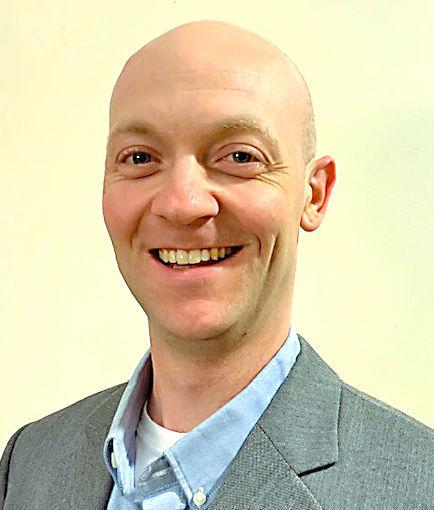 The anxiety and panic of COVID-19 has brought a need for adaptation. However, more than ever, it has brought a need for stillness and calm. If there was ever a time for meditation, prayer, or therapy, now is the time. While the world seems to be falling apart around us, we have the opportunity to heal from within. We all need a healing place to take our concerns, fears, and traumas. Possibly, the coronavirus presents us with new beginnings we have needed for quite some time.
I urge all of us to think about the opportunity that COVID-19 provides. Can we be more selfless by passing on the face masks we don't need? Can we donate money, time, or energy to those less fortunate? Can we isolate for the benefit of the greater community? As we hunker down, can we find time to improve our relationships with our loved ones? Can you finally bring healing into your life which is changing, whether you like it or not?
If there is ever a time to seek stillness, this is it. As my father and I continued through the week, sessions once again found a normative pace — albeit online. The calm came back. Below our windows, our community was adapting in similar but predictable ways. Our town is still the beautiful idyllic place it always has been, even if our emotions are running high. Take care of your community, and take care of yourself, in the coming weeks. If you need support, know that there are places you can still find calm and peace.