With a caravan of traveling artists in tow, Northfield native Nat Allister's all-ages theatrical production arrives for one performance only in Dundas this weekend.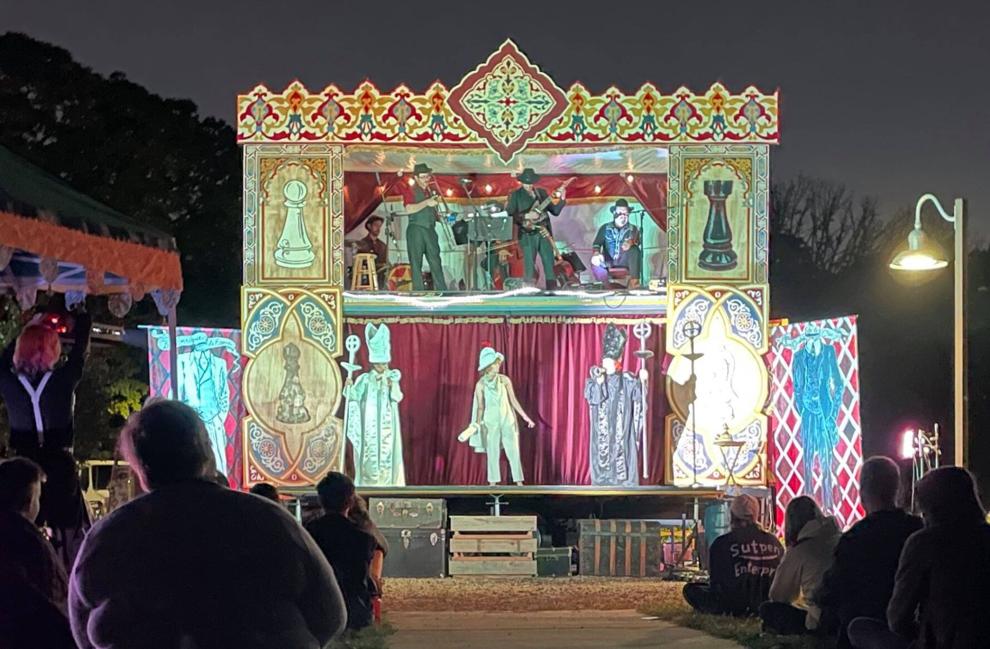 Allister, a 2006 Northfield High School graduate, is bringing "Lonesome Spectacular: A New Circus-ish Show About A Lot of Things" to Keepsake Cidery & Events on Saturday, June 11. The curtain rises at 4 p.m.
This is Allister's seventh such production with The Fox & Beggar Theater, an outfit he started in 2013 when he lived in Asheville, North Carolina. This is the second show he's brought to Keepsake Cidery.
Last year, Allister and his band of merry puppeteers, dancers, thespians, circus artists, clowns, musicians and acrobats staged "Goodnight Absalom" in Dundas.
Like "Lonesome Spectacular," Allister also wrote the script for "Goodnight Absalom."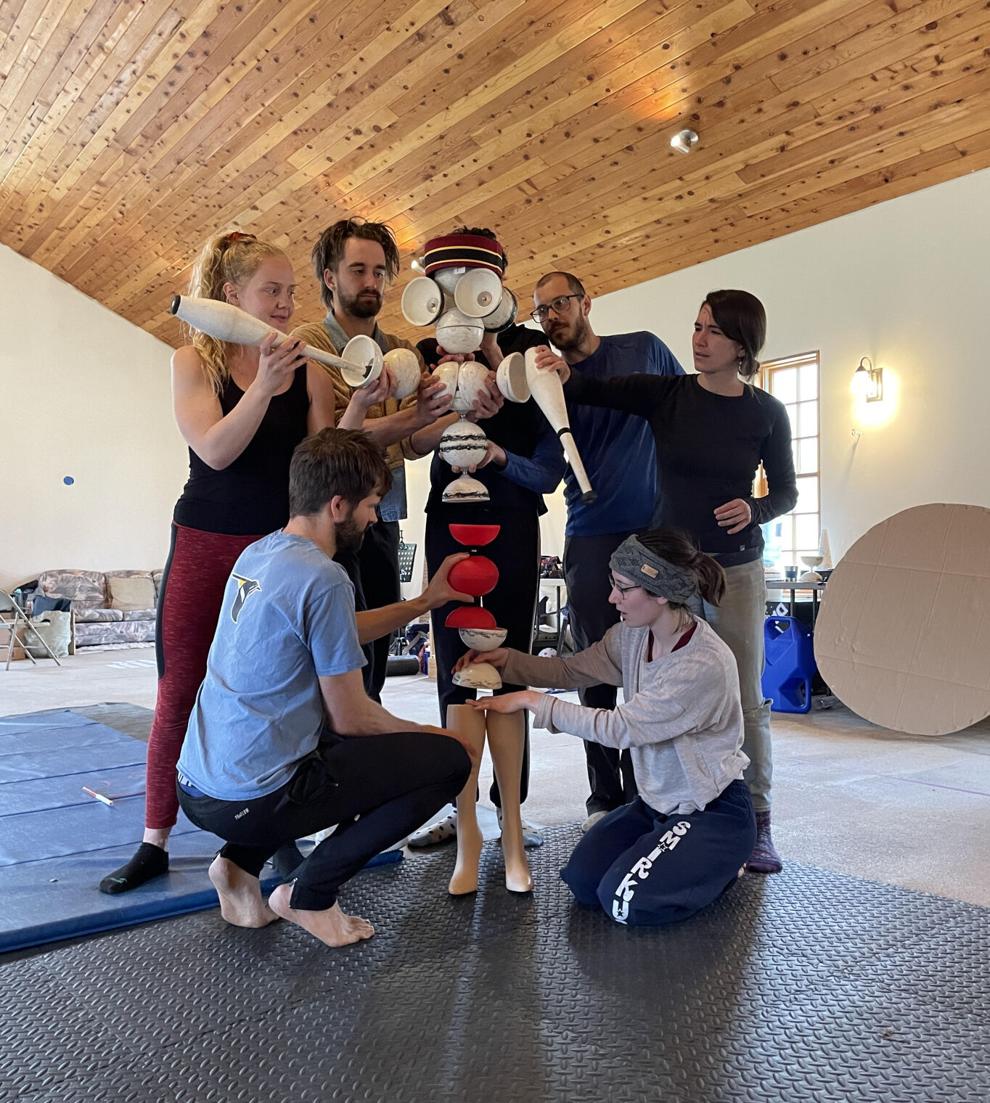 "After six or seven years living in Asheville, I found myself surrounded by circus and vaudeville artists," said Allister, a 2010 Vassar College graduate.
In a phone interview from his home in the Twin Cities where he moved to in 2020, Allister reflected on the last decade pursuing creative arts. At Vassar, he majored in film with a minor in creative writing. After graduating from the liberal arts college in Poughkeepsie, New York, known for its top notch drama department and summer theater programs, Allister said he focused more on writing.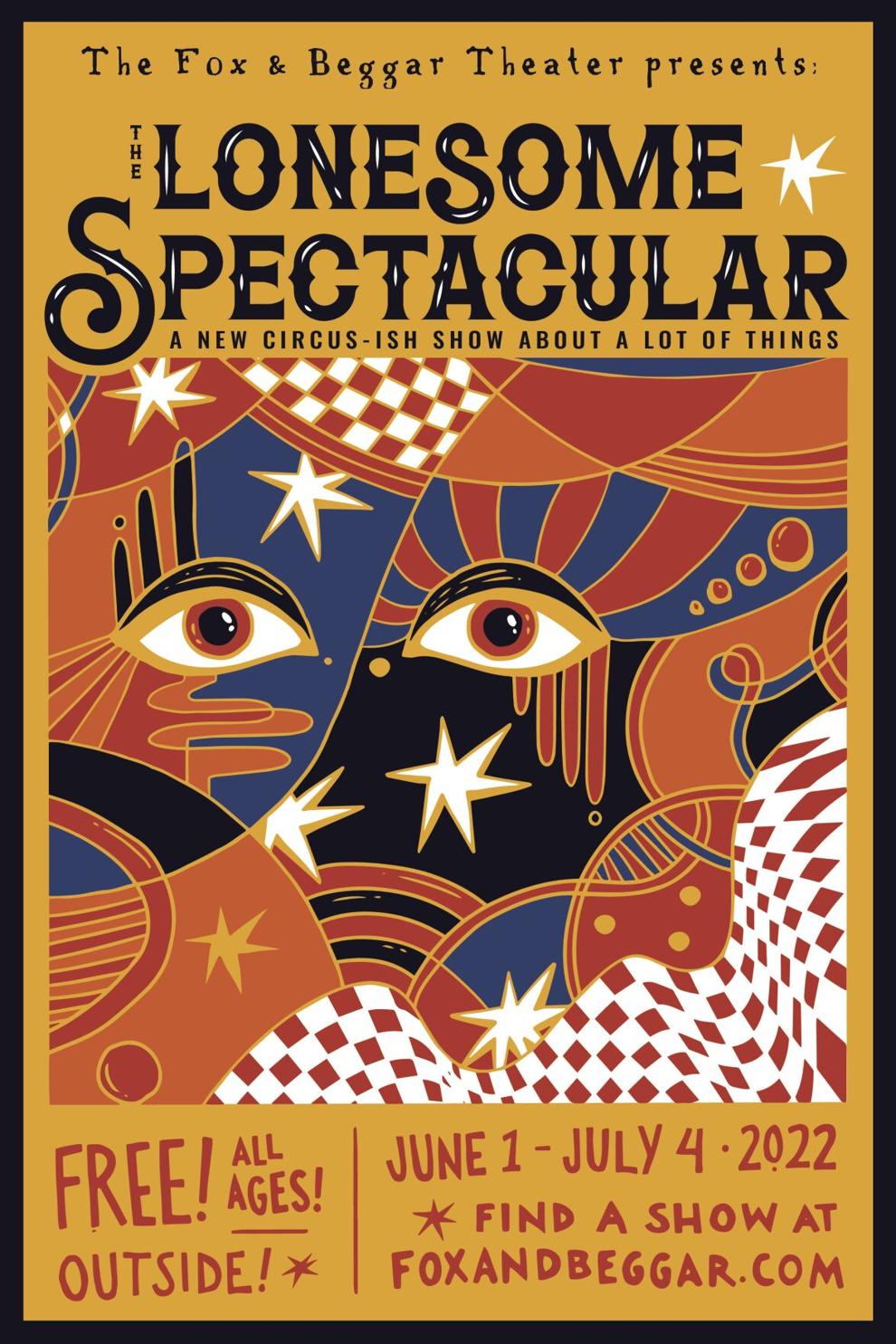 "My interests have definitely shifted from the screen to the stage," he said. "I love writing, along with playing music, producing and directing."
In this production, he will be playing percussion, washboard, mandolin and clarinet in the ensemble's band.
During his years as a Raider, Allister acted in many plays and musicals, including "Oliver," "Dracula," Arsenic & Old Lane," "Anything Goes," and "Orphan Train" at the Northfield Arts Guild.
"It wasn't until years after I graduated that I realized how incredible it was to grow up in Northfield," said Alllister. "Like, I tell my friends now about Rock n Roll Revival and what a massive and fun undertaking it was, and I still don't think they can truly understand what it was like to be a part of. Getting to be in shows at NHS and the NAG were absolutely some of my favorite memories from my teens. And that's where I found some of my first adult mentors — Bob Gregory-Bjorklund and Shari Setchell jump instantly to mind."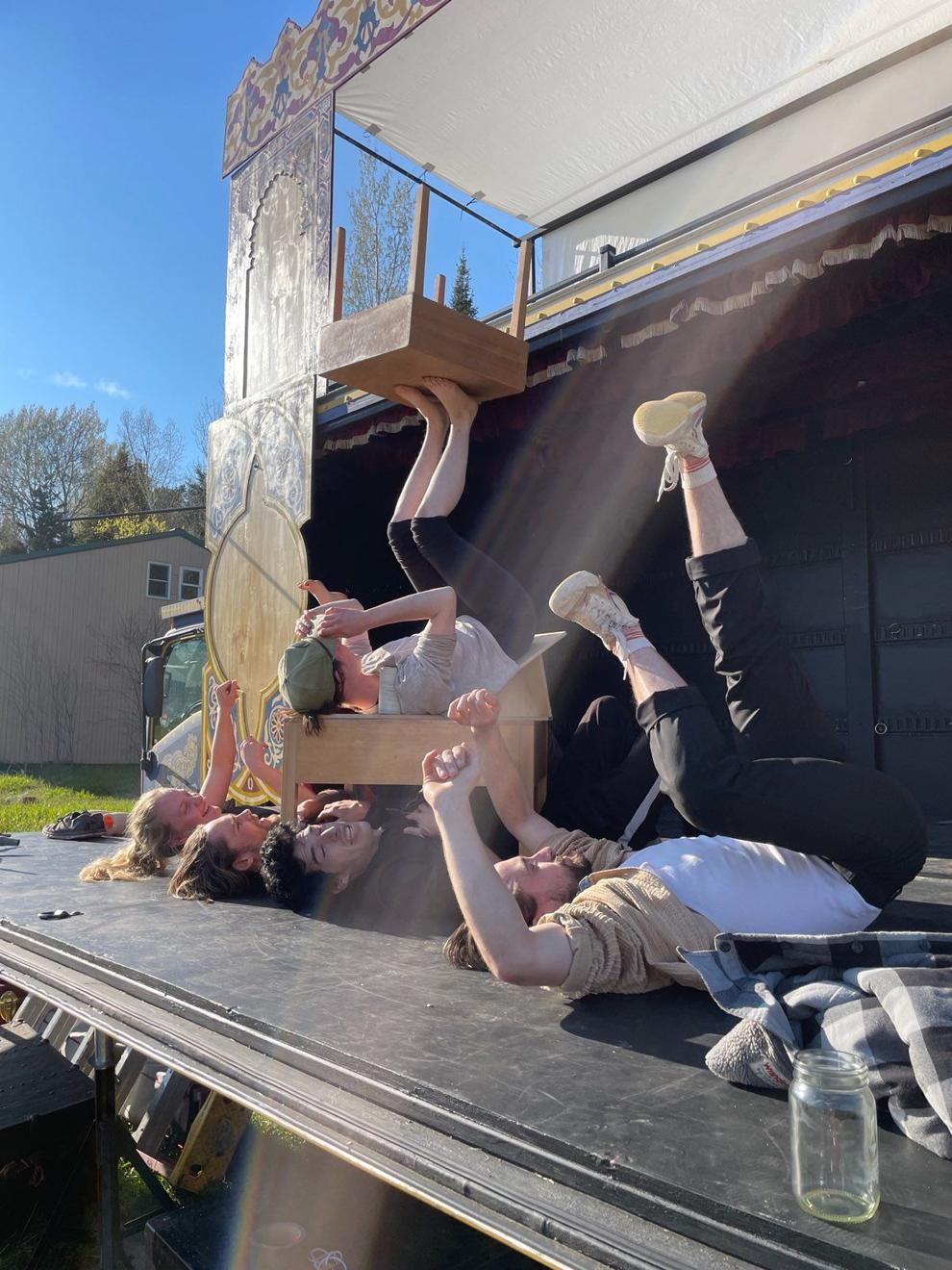 Asked why he decided to stage circus-like ensemble pieces, Allister explained that, during his years in Ashville, there was a neo-vaudeville renaissance.
"The circus seemed to bloom again," he explained. "New acts and new skills went hand in hand with a revival of old music forms and styles. Almost like intimate DIY theater."
He said he was further inspired to write both musicals after receiving the WK Rose Fellowship from Vassar in 2020. The unrestricted fellowship is awarded annually to one alum in the arts who is an emerging or mid-career artist.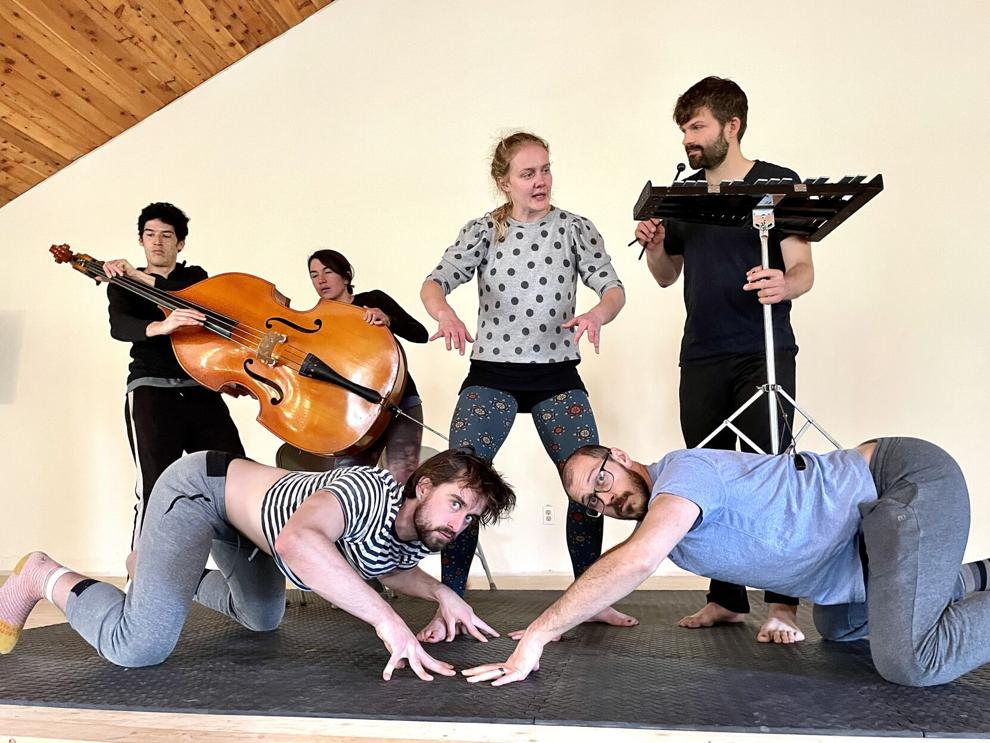 "I have applied for the fellowship every year since I graduated," he said. "I was getting used to the impersonal rejections. But, when I finally got it, the award has changed my entire career trajectory."
With the money from the fellowship, Allister said he invested in building the mobile, double-decker, pop-up theater stage, out of which all the productions are performed outside, usually in a park.
"The traveling theater is dazzling," he said. "It's solar-powered for the lights and sound."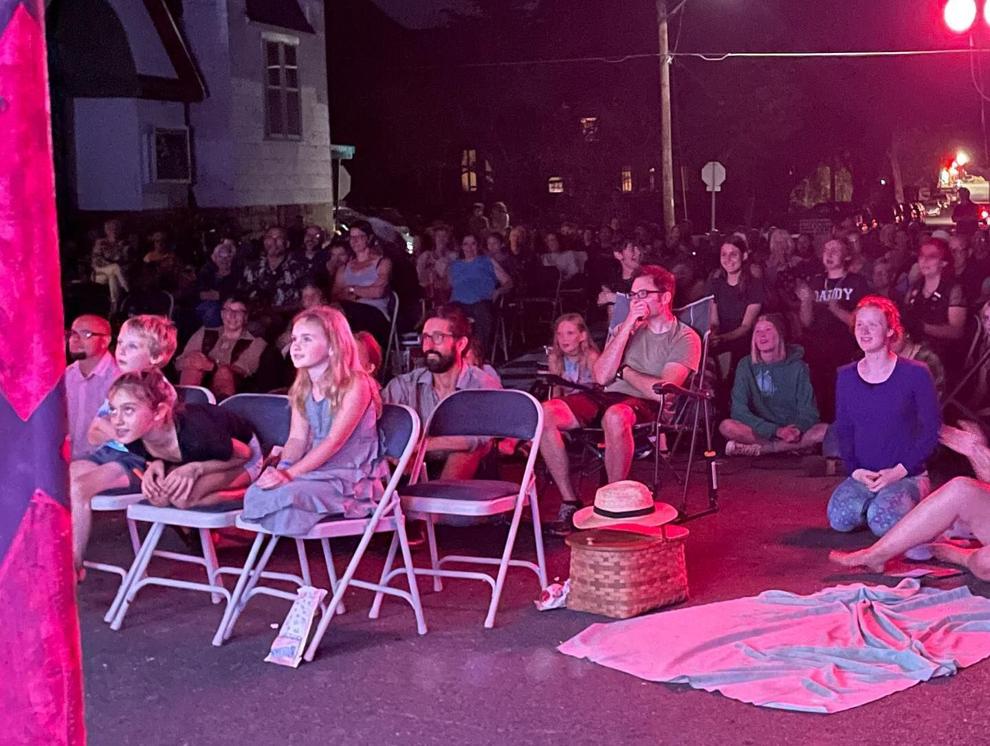 The only disadvantage of the traveling theater is when severe weather hampers the drive.
"We got stuck in the mud after a huge storm last week," said Allister. "That was kind of a bummer."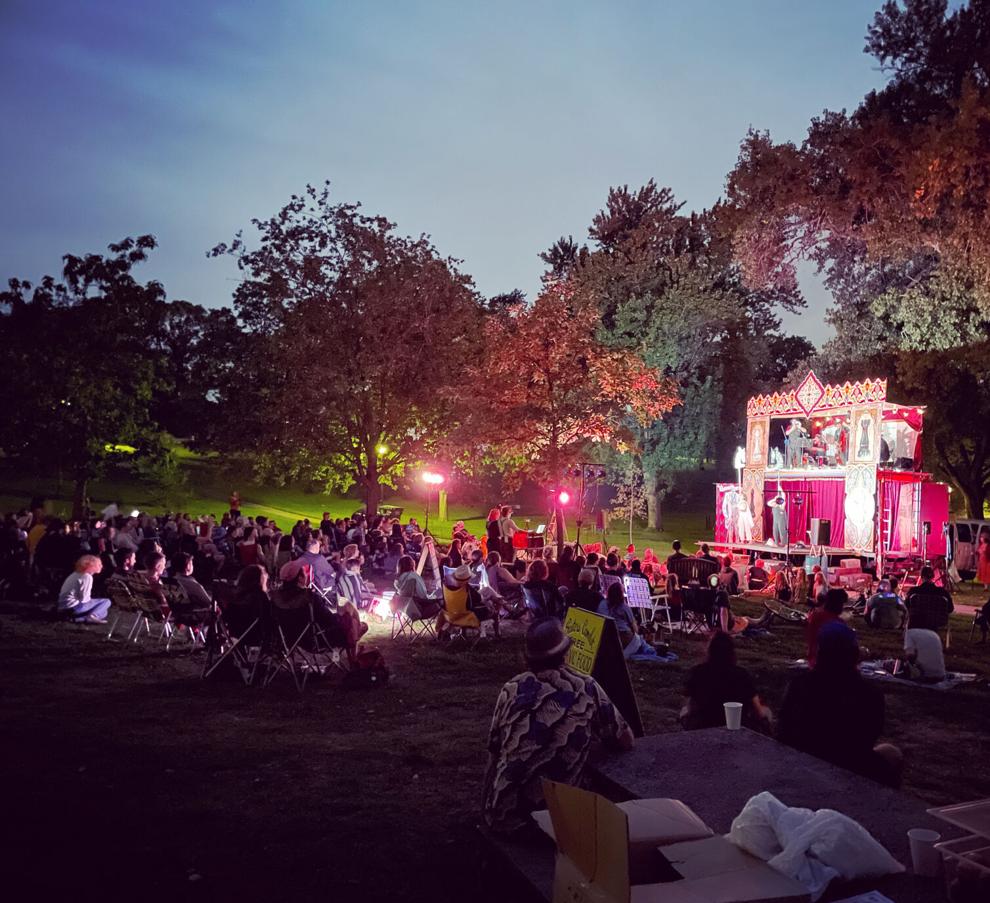 Allister said his traveling cast of 12 artists, most from the Midwest but one from Vermont and another from North Carolina, usually camp overnight in tents at campgrounds near the performance space.
"We're a pretty scrappy bunch," he said.
He noted that this year's road show has been particularly plagued by challenges, like cast members getting COVID, land permits being yanked, and the stage getting stuck in the mud, all of which Allister deems "hilarious adventures."
Allister said he's particularly looking forward to welcoming the parents of some of his high school friends, his sister and brother-in-law, and his "cute" 5- and 8-year-old niece and nephew in the audience at the Cidery.
"We want to provide a fun night out," he said. "We're committed to making theater the gateway to live art that is accessible to all people.
"Lonesome Spectacular" tackles the themes of happiness, sadness and the modern world. Allister said he wanted to touch upon the loneliness and alienation often experienced in today's technology-focused culture.