When the Northfield Garden Club members were considering the theme of this year's annual garden tour, one idea kept circling back around: curating a garden using a minimal amount of space.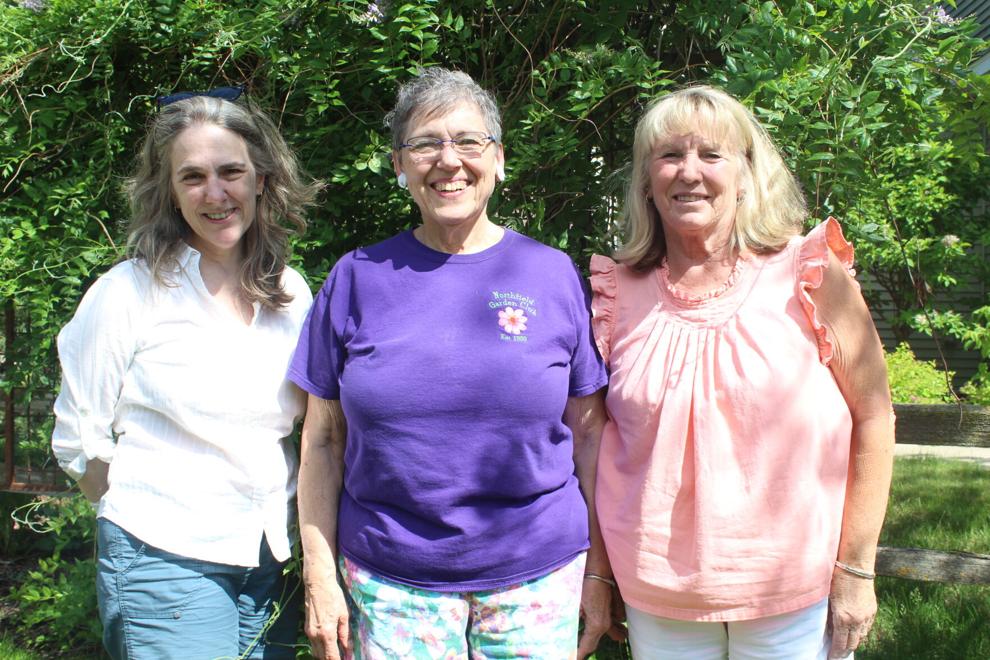 Five of the six gardens on this year's tour exemplify the concept of creative gardening within a confined dimension. All six gardens will also feature local artists at work and tour docents who can answer any green-thumb related questions.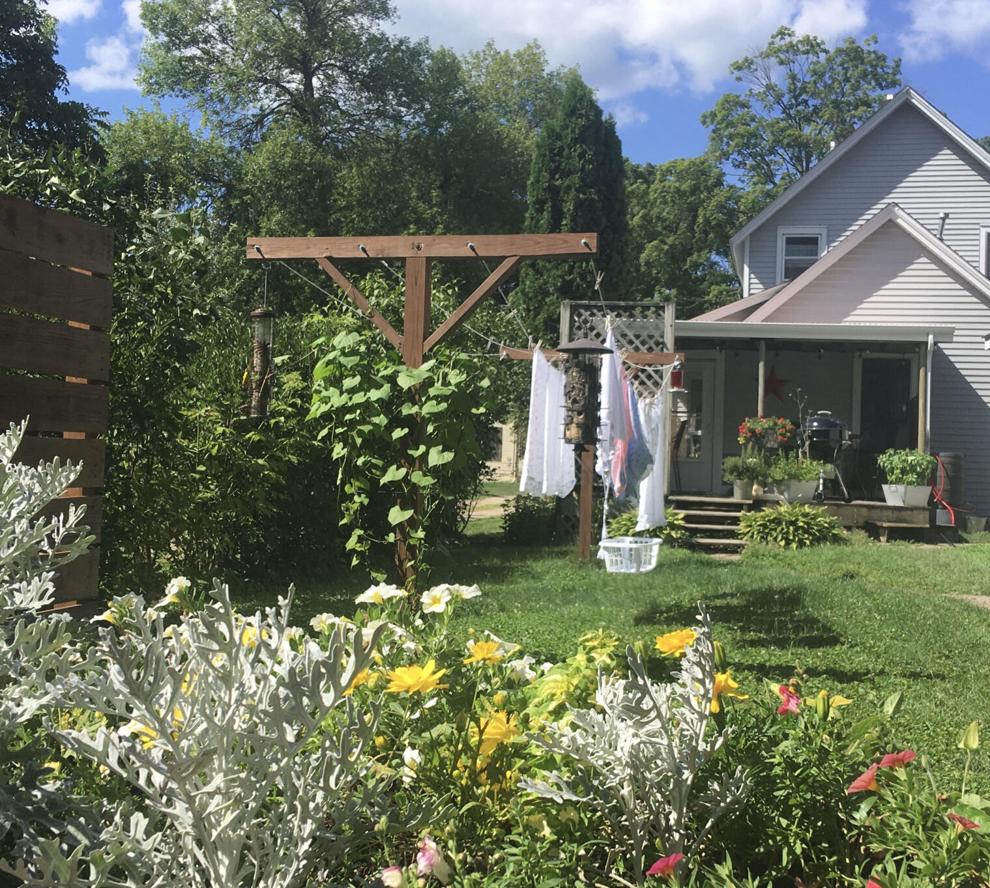 "I like to call my brand of gardening 'aging in place," said Julie Faulkner, whose farmhouse style property at 508 Sixth St. E. is included on the tour this year. "I like containers, pots and raised beds, much like French or German gardens."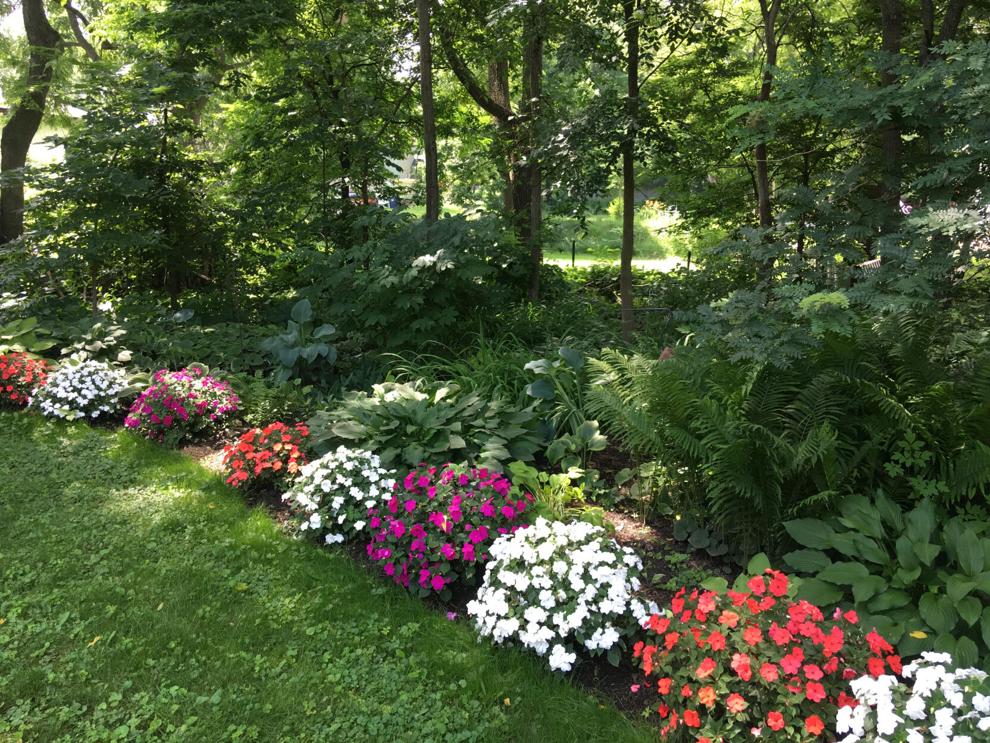 Faulkner explained that when she and her husband Steve purchased their home, which had been built in 1900, the yard and the gardens had long been neglected. After moving there in 2018, they spent much of the following year working to eradicate buckthorn and overgrowth.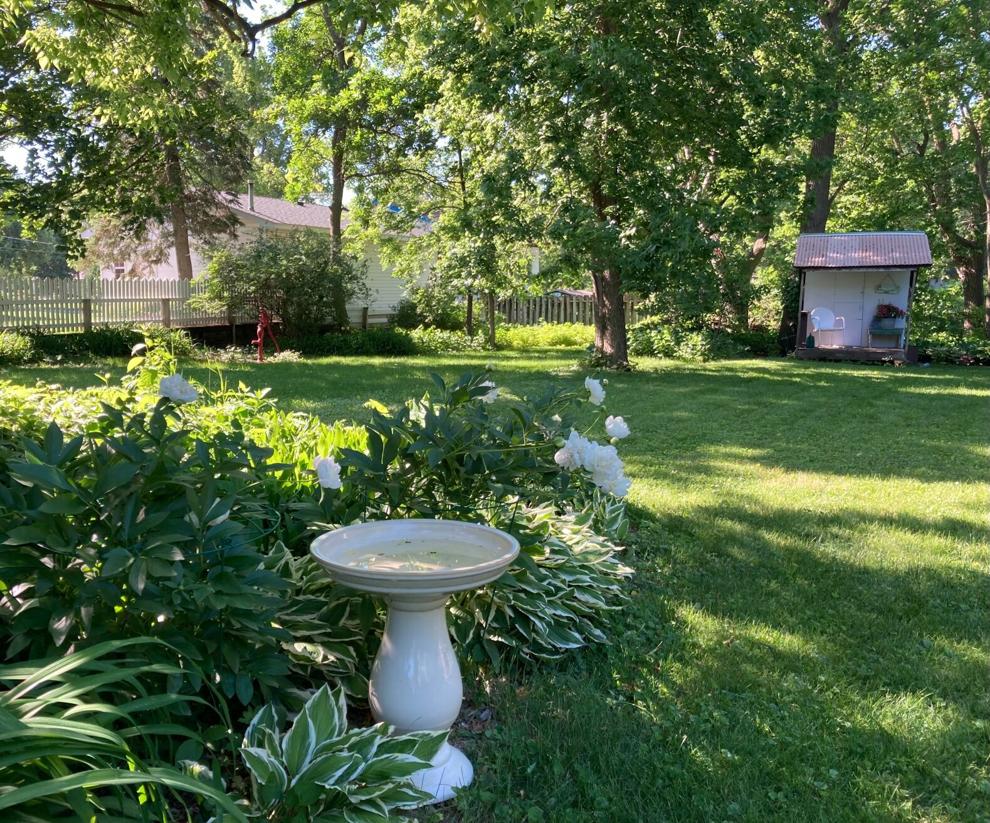 Today, visitors will be delighted by the results of their labor when they spy the tidy garden beds showcasing herbs, vegetables, annuals, and perennials. "We even have chickens and a newly built chicken coop," she said. "I also have a reading shed I've had fun landscaping around."
Unfortunately, the Faulkners had additional cleanup duties this spring after a particularly severe hail storm damaged many of their outbuildings. She said new siding and roofs would be installed sometime this summer.
Another well-organized garden featured on this year's tour is that of St. Olaf College political science and Asian studies professor Kathy Tegtmeyer Pak. With a home and yard located at the end of a busy street at 600 Ninth St. E., Pak said her design tries to make the most out of small, sunny spaces in the front yard.
"We planted thymes, lavenders, alpine strawberries and sedum varieties to flow over rocks given to us from area farms," she said. The Paks planted pink, purple and blue native perennials that support pollinators and birds. They also used raised beds for fruits, vegetables and herbs and planted larger plants like dwarf crabapple trees and hydrangeas.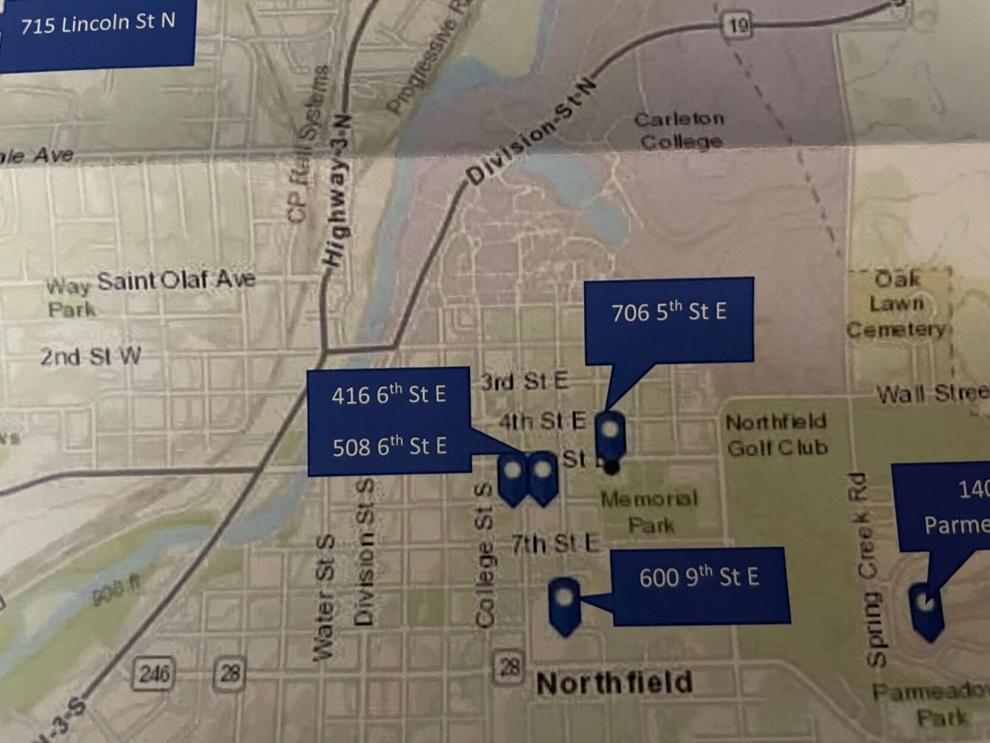 The Paks' garden was featured in an article titled "Front-Yard Foodies" of the March/April issue of Northern Gardener, a publication of the Minnesota State Historical Society.
Elizabeth Olson, whose sprawling garden has been featured on three previous garden tours, said the club's garden tours have been an annual rite of summer since the early 1990s.
A dive into the NGC records with Cathy Osterman, executive director of the Northfield Historical Society, showed that four local gardens were featured on June 22, 1991. Back then, the tour used to start at the Bridge Square Circle Garden that was maintained by the 68 club members.
The following year, the tour doubled the number of participating gardens by featuring eight local gardens to tour. Thirty years ago, the tour was held on one day only and was free to the public. Over 200 people toured the gardens on July 11, 1992.
Olson said the club's 2019 pre-pandemic garden tour attracted between 250-300 people who turned out on a perfect 80-degree day. That year, the tour's theme was water conservation and featured educational aspects centered around best practices.
"We want to offer just enough education on the tours to make gardening less intimidating and more appealing," said Olson. "We want to offer examples and suggestions so that people walk away thinking, 'I can do that too.'"
Olson said the Northfield Garden Club uses all of the proceeds from the $10 tour ticket collection to beautify downtown Northfield, specifically the petunia planters on the walking bridge, the flower beds in Riverside Park and the bicycle baskets on the bike path along Highway 3.