The Northfield City Council on Nov. 5 approved a feasibility report for a $4.22 million road repair project, which will include installing bike lanes on three new stretches of city roadway.
In approving the report and ordering plans and specifications for the 2020 project, councilors voted in favor of having a buffered two-way bike lane on College Street between First and Third streets.
Two-way bicycle lanes are planned on both Second Street and Heritage Drive. Bicycle lanes will also be on Nevada and Eighth. Parking is expected to remain on one side of the street on the latter stretch.
In opposing the feasibility report, Northfield Mayor Rhonda Pownell said she was "very concerned about the options in front of us." She cited city demographics and what she said is the need to address the area of Seventh and Eighth streets.
"I am not convinced that the designs brought forward are the best for the area," Pownell said.
Councilor Suzie Nakasian said she was concerned that people would not be able to park close to events at Carleton College, raising safety concerns. She asked whether Carleton had expressed concern over the proposed arrangement.
Northfield City Engineer David Bennett said Carleton had not indicated a desire to add campus parking facilities. He added that although Carleton supports bike lanes, it does not advocate for additional parking.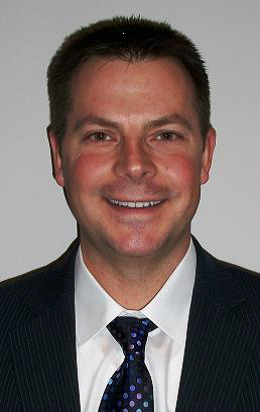 Councilor David DeLong said he felt uncomfortable taking away parking on Second Street for the amount of bike flow he said could come on the stretch of road. At one point, he sought to add an amendment to check the feasibility of the Second Street bikeway, which is expected to only go three blocks from Nevada to Oak Street.
His amendment was rejected 2-5, with Ness joining him in support.
No bumpouts are planned for the project, but city staff are evaluating the possibility of placing them at the intersections of Seventh and Water streets and Third and Oak streets.
Councilor Clarice Grenier Grabou requested the council approve the on-street two-way bike lanes on College Street and remove the proposed bumpouts. She noted that although she appreciates traffic calming measures, she walks in the stretch of road daily and wondered whether placing a bumpout at the intersection of Third and Winona would be a good decision.
Fellow councilor, Erica Zweifel, said she would be interested in placing a cycle track on College Street because it would likely get the most use and questioned whether it would be feasible to place it at Lincoln and Greenvale.
To her, the two proposed bumpout locations were "very random," and she instead called for them to be on the west side of Seventh and Water streets.
Councilor Jessica Peterson White said she was concerned over how the city was making bumpout decisions, adding she believes the process has become "sort of a judgment call." She said officials need to have a basis for making such decisions.
To her, the Seventh Street intersection feels "quite unsafe."
In opposing the plan preparations and specifications, DeLong questioned why the city would have a bike lane on two blocks of Second Street, where there is a dead-end and a 33-degree hill, instead of First Street. He also questioned the need to have a bike lane from Water to Linden Street.
"We need to have guidelines," he said.
DeLong called having bumpouts on Oak and Seventh "a waste of money."
Grabou said the city is designing the future they want to have, and she expects increased bicycle/pedestrian use in the area if the city approved the measure.
Zweifel later said although she supports having bumpouts at the two locations, she was disappointed at the lack of information the council received. She said a bumpout at Seventh would be helpful so people who live at the Village on the Cannon can get downtown.