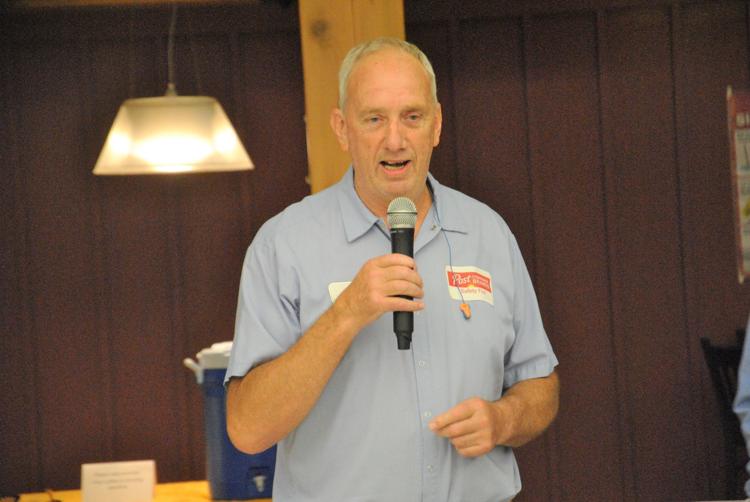 Post Consumer Brands operator Billy Stanton was standing in the break room of the plant earlier this month talking to corporate executives and family members on-hand to celebrate a substantial accomplishment: his 50th year with the company.
His career began as an 18 year old on Sept. 2, 1969, a few months after he graduated from Northfield High School, when he was hired as a general laborer.
"We did whatever we were told," he said. "We had little box cars. We had to work on the line. Some days one line ran and some days it didn't, and if it did you worked on the line. Everything was done by hand; there was no computers or forklifts. Everything was manual labor. You worked on anywhere that was short that day."
When Stanton began, the company, then Malt O'Meal, only had 35 employees, Richard Nixon was president, gas prices were less than 50 cents and the national minimum wage was $1.30 per hour. During his tenure, Malt O'Meal became MOM Brands. The company was bought out by Post in 2015.
He worked on the loading crew from 1971-77, loading cereals, a time when nearly all work tasks were still done by hand.
"It was hard, physical work, but it was fun," he said. "We had a great time. Best job I ever had."
He then entered production and starting making Toasty O's by using an extruder machine. In 1980, Malt O'Meal started its first sugar-coating line. Stanton worked on that for 20 years and helped make sugar-coated wheat, Frosted Flakes and Tootie Fruities. Today, he makes cereals such as Frosted Flakes, Corn Flakes and other products.
"It went by really fast and I met a lot of very nice people," Stanton, now in his late 60s, said of his tenure at the company. "And I've been treated very well, and I've enjoyed it."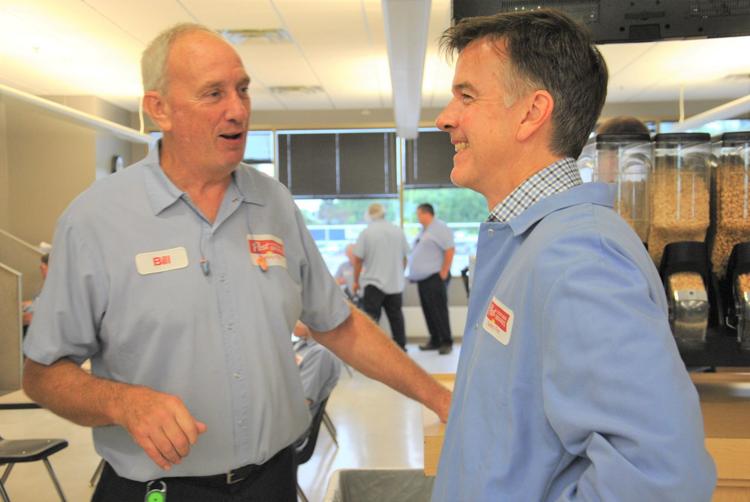 He is taking the possibility of retiring two weeks at a time and understands the importance of being healthy enough to work 12-hour shifts. Today, he and his wife, Jan, live southwest of Dundas. They have four children: Ryan, a 20-year Malt O'Meal/Post Brands employee himself, Jeff, Paul and Jodi.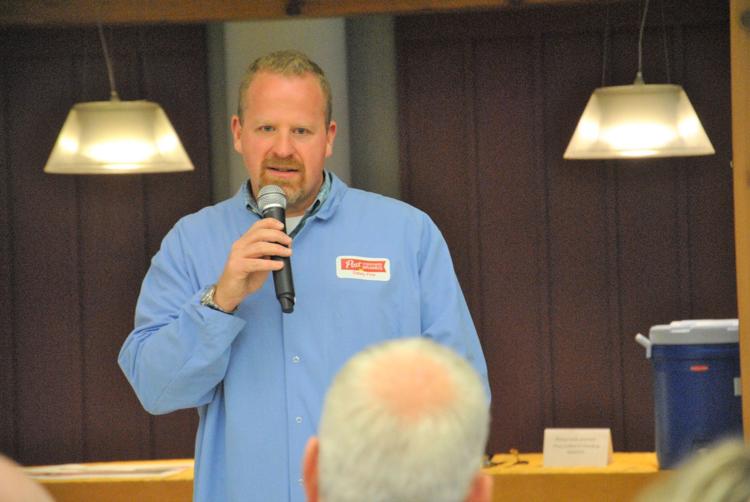 "I like the people I work with and I like the standard of living I've been able to have because I work at Malt O'Meal," Stanton said. "We have above-average standard of living, and I like that. I was able to raise my kids and send them to college and help them out when I needed to, and I enjoy that. And if I worked some other place, I don't think I would have had that."