Once a year, Northfield High School's jazz bands ditch the auditorium crowd in favor of a dance floor.
For the past 15 years, the annual swing dance at the Northfield Ballroom has attracted as many as 350 people in one night, drawing a multi-generational audience of students, parents, grandparents and community swing enthusiasts.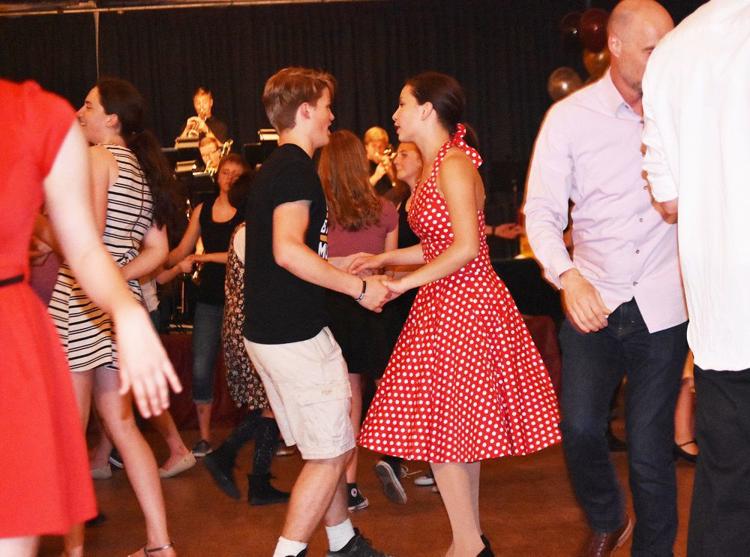 This year's dance begins at 7:30 p.m. Friday, with performances by the high school's Jazz I and II bands. Tickets are $10 at the door, or can be purchased in advance for $7 from a band member or the high school office. Proceeds support the jazz bands and other music programs, including student travel or registration funds.
The dance comes at a busy time for students, many of whom performed in the annual Big 9 Conference Music Festival last week and have prom Saturday night — plus non-musical commitments like AP testing. Senior performers often see it as a last hurrah for their high school music careers before graduation. For some, it's an even bigger deal than prom or homecoming.
"It's my favorite night of the year," said senior bassist Ann Beimers. "I only wish we could dance more."
"It's unique to Northfield," added senior saxophone player Anna Weber.
The set list draws from a variety of dance music, including big band swing, cha-cha, merengue and polka. Some of the music features big band standards that may be familiar to audiences; other songs this year include swing pieces from Rock 'N Roll Revival and other new music the band has worked on during the season.
For those looking for an introduction or refresher to the dance steps, local instructor and Rock 'N Roll Revival choreographer Shari Setchell will provide a free lesson at 6:45 p.m.
The last time Setchell gave a pre-swing dance lesson two years earlier, she said about 20 people showed up. Dancers should come ready to learn a few basic swing steps and turns, she said, with no experience necessary.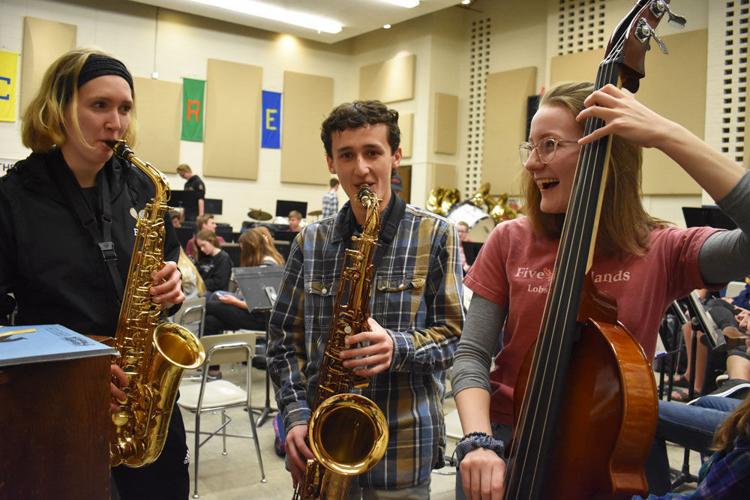 "That's one of the great things about swing dance — the basics of it are pretty easy, and the forms that you can add on top of that are pretty straightforward and mostly natural," said Setchell.
Each year, high school gym teachers work a few swing dance lessons into the curriculum as well, giving students practice before the event.
Unlike other school dances, the swing dance is open to the community. It's a multi-generational event, said jazz bands director Ethan Freier, connecting students and families in a way that doesn't happen at more traditional school concerts.
"We have so many parents and grandparents that come — to see students dancing with their parents and grandparents is really fun," Freier said.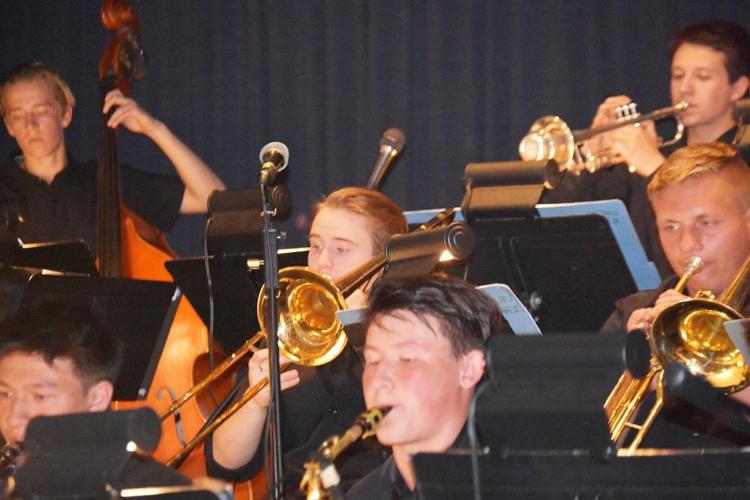 There's something special, he said, about seeing people interact with your music through dance, rather than sitting in a chair. The experience adds to the energy of the students playing onstage, watching friends and family move to their music.
"The students are pretty stretched, but they really seem to enjoy playing the dance music. The history of big band music is dance. It's always been dance music, and I think that's fun for the students, to play music that they're watching people enjoy," Freier said.