Leaders in the agriculture community were pleased to be together again for what program host Jerry Groskruetz, of KDHL Radio, calls a day to celebrate agriculture and recognize those involved for the work they do.
During the annual Best of the Best Agriculture Awards at the Rice County Fair Wednesday, the county honored the the legacies and work of leaders past and present.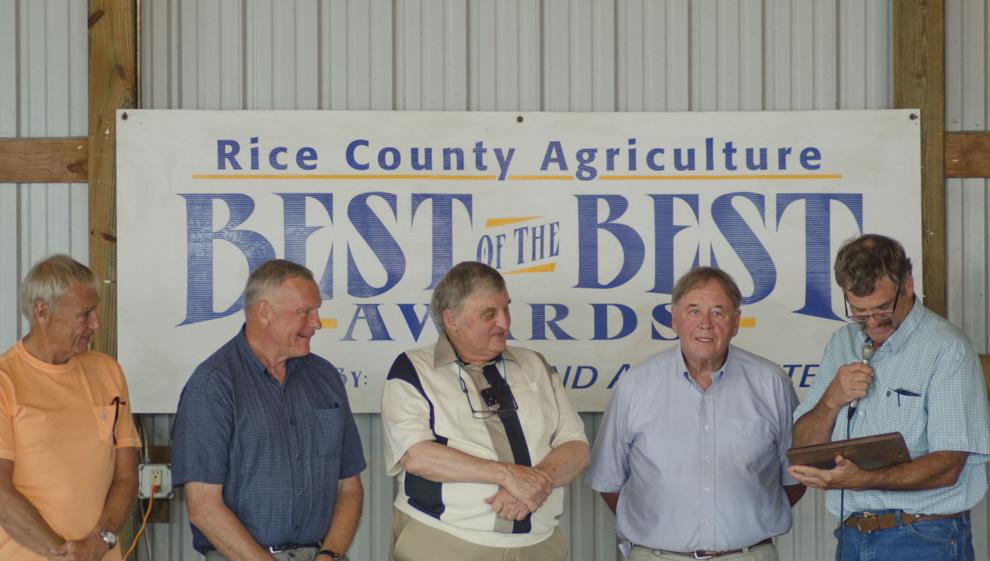 Howard & Evelyn Holden, Mary Ann Langslag and Fred A. Schrader were inducted into the 2021 Rice County Agriculture Hall of Fame.
Howard Holden, the second son of William and Matilda Holden, was raised on "Shady Lane Farm" 1 mile east of Northfield. His interest in turkeys was accentuated when he met Evelyn Allen, whose parents raised "show" turkeys. Known as an early innovator in turkey production, Howard invented automatic waterers and feeders, along with an elevated flooring system to prevent disease. He was the founder and served as first president of Faribo Turkey, Inc., which eventually became Hormel's Jennie-O Turkey Store. He entered hog production in the 1960s and was named to the Minnesota Pork Producer Honor Roll in 1971, among numerous other honors. Accepting the award presented by Paul Liebenstein, on behalf of Howard and Evelyn, were Barry, Kent, John and Craig Holden.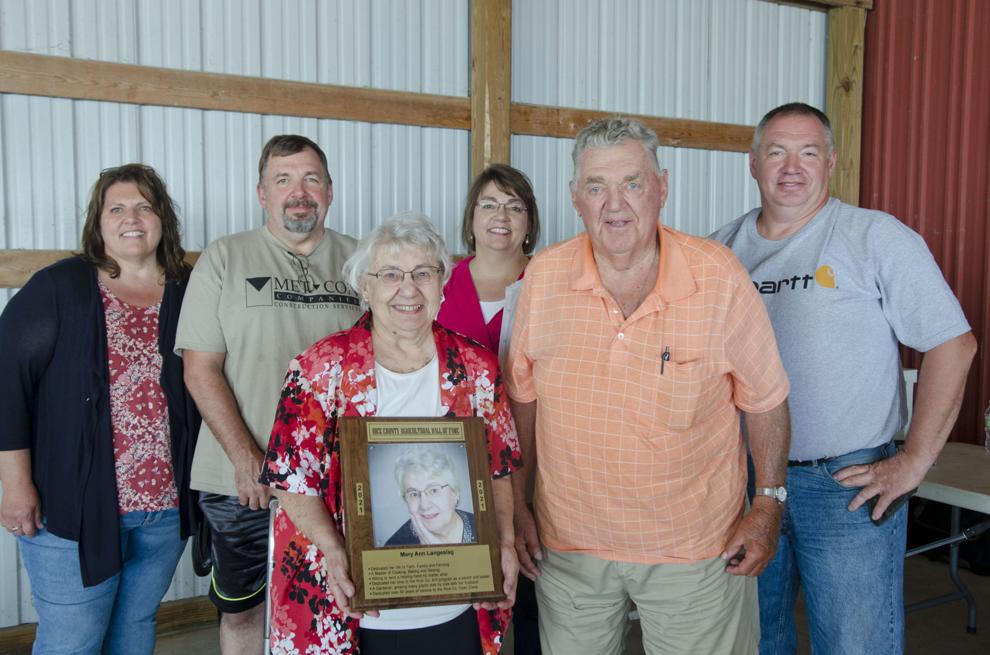 Mary Ann Langslag received the Hall of Fame honors for her work alongside her husband, Richard, for 57 years. They believed she followed the saying, "Behind every good farmer is a great wife" quite well. Mary Ann was involved in the Rice County 4-H Program for over 50 years, working in the extension office, becoming a leader and teaching 4-H'ers how to grow vegetables, fruits and flowers. She also worked in the open class building for almost 50 years at the fair. Mary Ann accepted the award, presented by Julie Fox, alongside her family.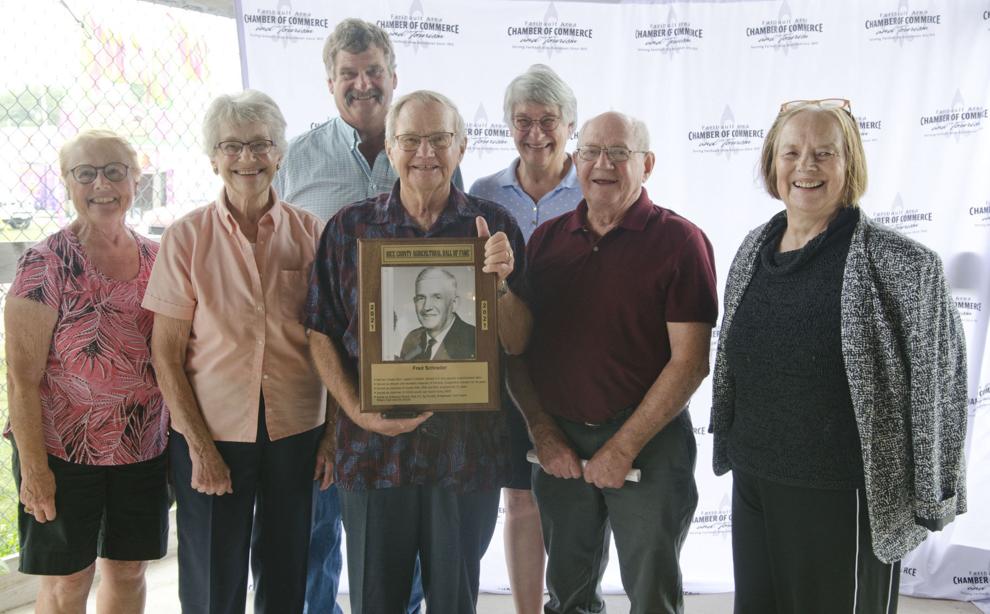 The third inductee into the 2021 Hall of Fame was Fred A. Schrader. After marrying his wife, Gladys, in 1923, they increased their original 80-acre Bridgewater Township farm into 312 acres. In addition to crops, they milked cows and raised hogs and chickens, along with caring for six children. Fred served 44 years as director on the Northfield/Dundas Co-op Elevator, serving as secretary/treasurer. Member of of the County Extension Committee and the Rice County Agricultural Society, Fred was an active member of Township Farm Bureau and served as chairman. He was a 26-year member of the Rotary and served as president for one year. Fred's siblings Woody and Marvin Schrader, and Ardis Liebenstein accepted the award with other family members.
Others active on the local agriculture scene were also recognized by Groskruetz and Art Madsen, chair of the Faribault Chamber's Agribusiness Committee.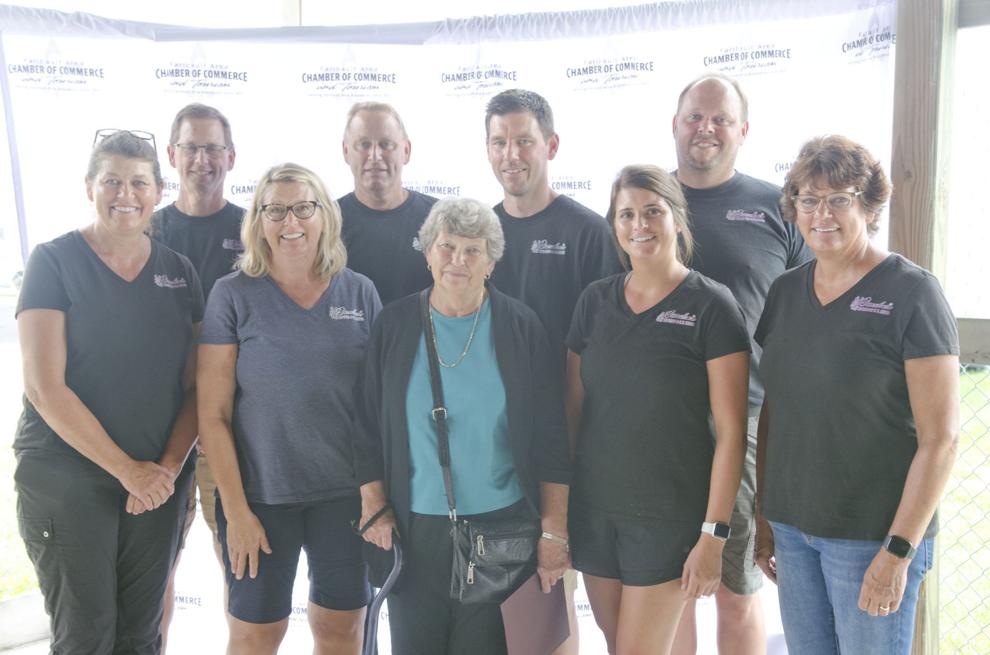 The Donahue family was recognized for their honor as the 2021 Rice County Farm Family of the Year, nominated by the Rice County Extension. Every member of the Donahue family is involved in one way or another, each serving on different boards and donating time for local churches and schools. The Donahue's Greenhouses have been a highlight of many peoples' summers since they began doing business in 1972. Lois, the original owner, seven of the Donahue children, one son-in-law and two grandchildren take part in the operation of the greenhouse. Other family members pitch in when they can, like the kids when on break from school.
Daniel and Erin Honken were named Rice County Outstanding Conservationists of the Year. Rice County Pheasants Forever Chapter earned recognition with the Wildlife Enhancement Award, while Dan and Joan Zielske of rural Morristown, earned the Forest Stewardship Award.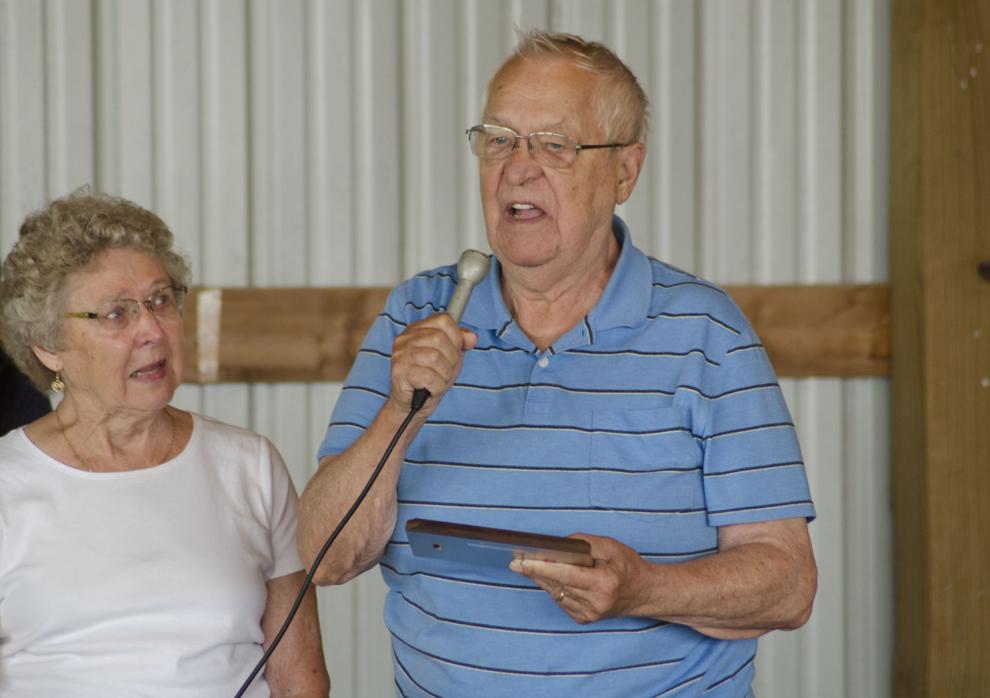 Two area farms also achieved Century Farm status in 2021: James (Jim) Sam, who says he has the "best job in the world," and Rebecca and Brian Peterson, of Far-Gaze Farms. Brian and his two brothers, Chris and Bruce work in partnership with fourth generations John, Tyler, Sam and Andrew. While members of the fifth generation are not old enough to drive yet, Brian's daughter Becca says they have the farming bug in them and expects to see them in the field when they are able.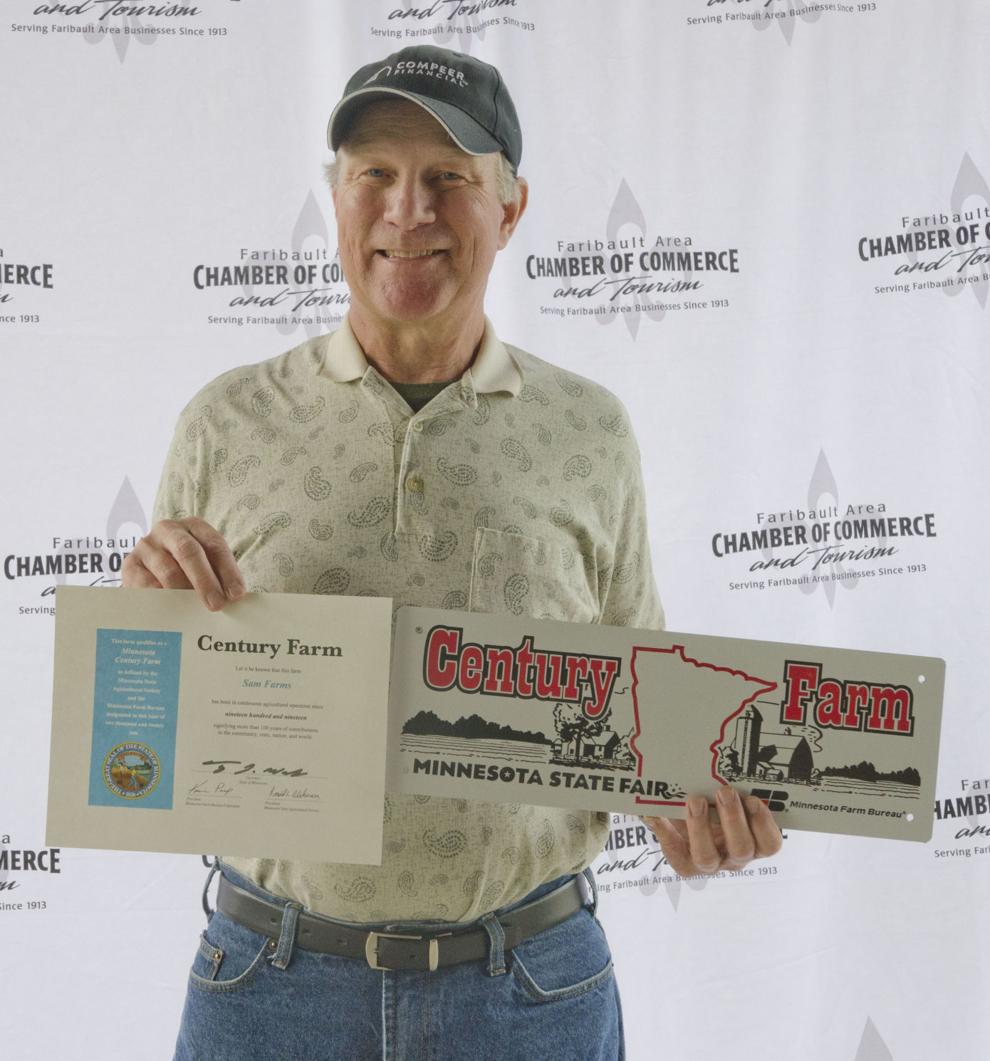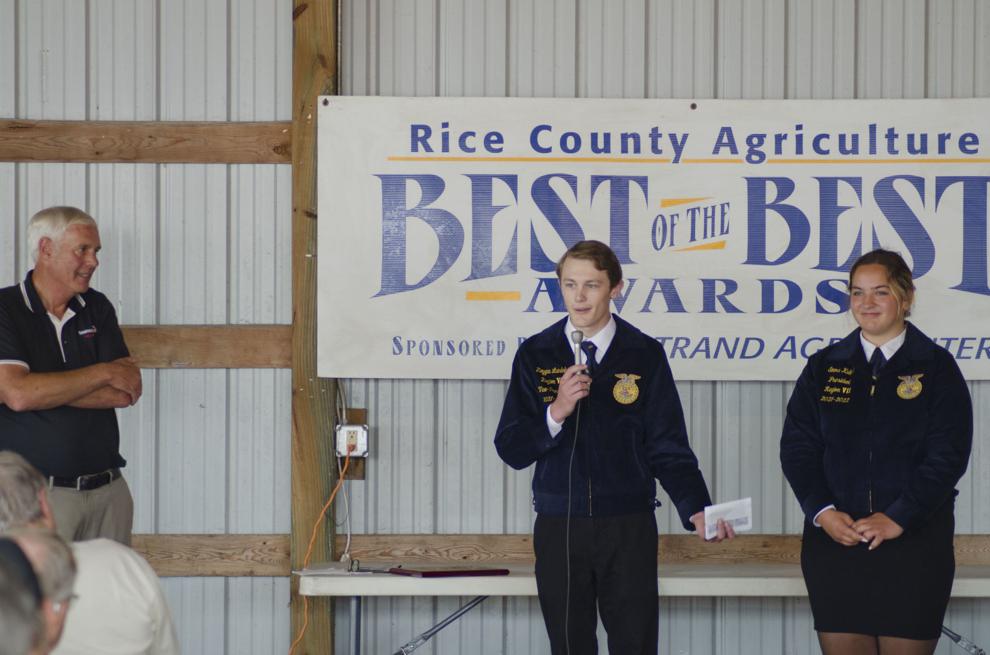 Much to Groskruetz's surprise, the well-known "agvocate received a special honor during Wednesday's program for his 26 years of work in the industry. Randolph educator Ed Terry commended Groskreutz for his work and unique ability to make FFA members at ease while interviewing them on the radio. Waterville-Elysian-Morristown FFA member Emma Kuball and Albert Lea FFA member Keygan Lundak gifted Groskretuz with letters during the program, thanking him for his time.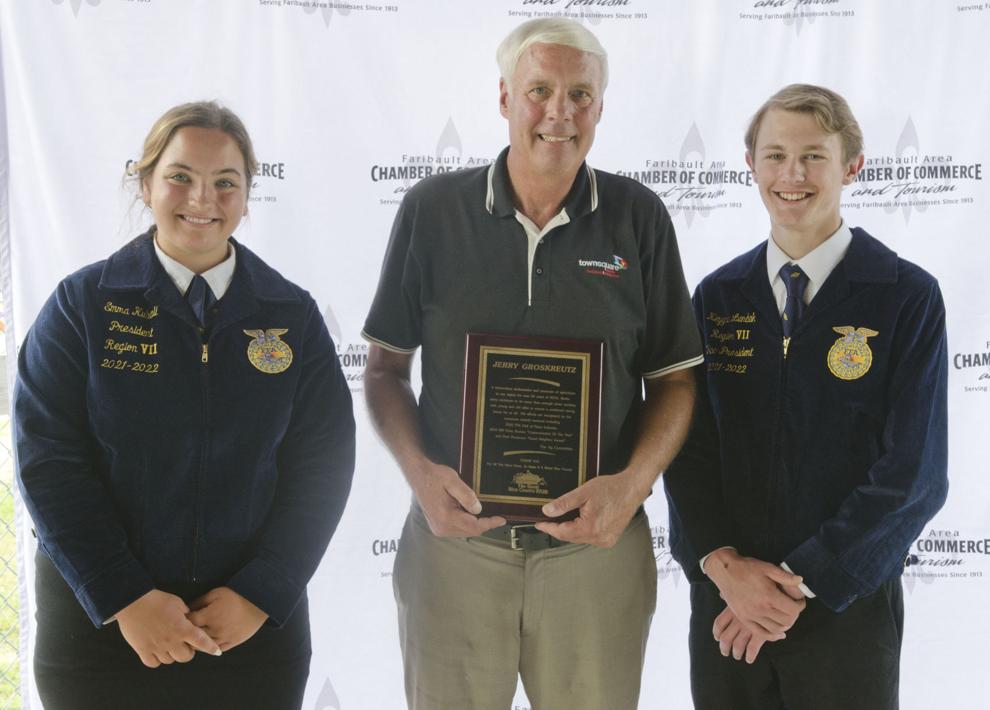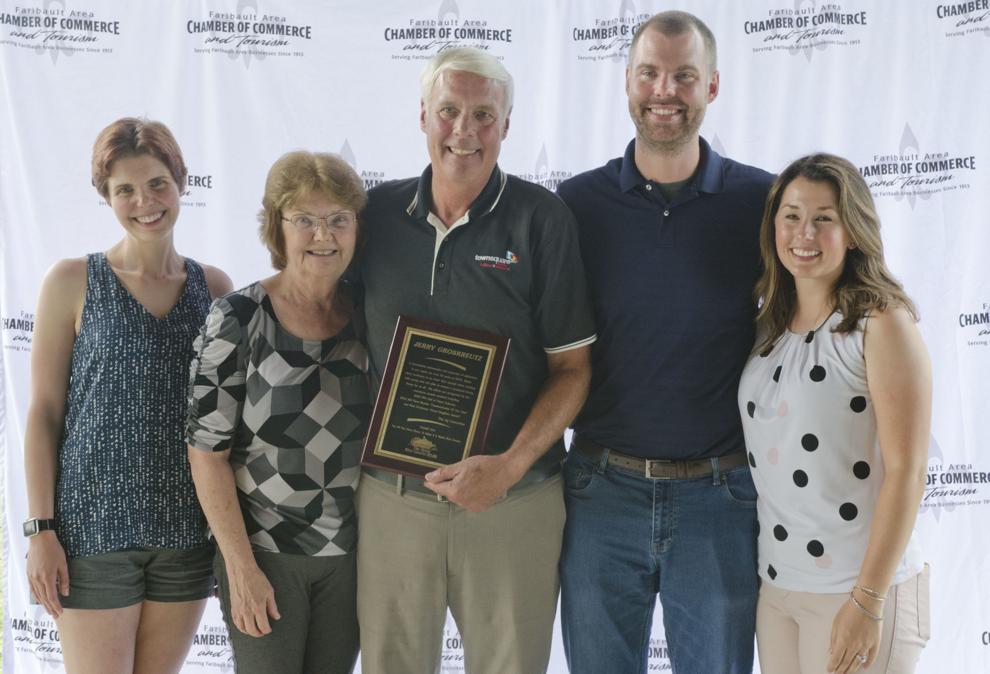 Fair Manager John Dvorak recognized Jake Gillen with a special award for his years of service on the Fair Board and financial contributions for the construction of numerous fair buildings. Gillen said the award was very well appreciated. Representatives from the Faribault Chamber of Commerce Agribusiness Committee, Rice County Farm Bureau and other local establishments, thanked those who received awards for their part in the ag community before awards were presented.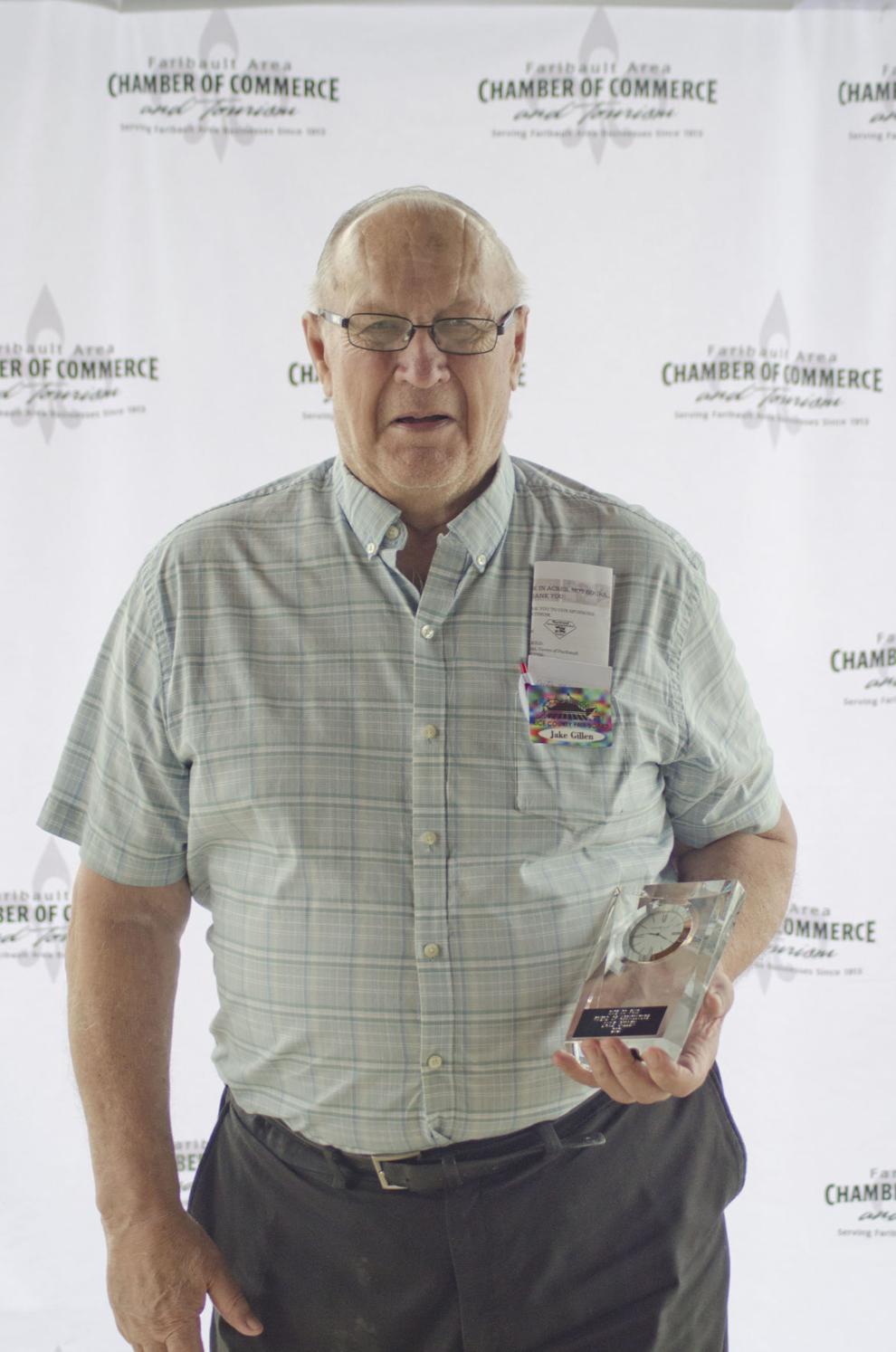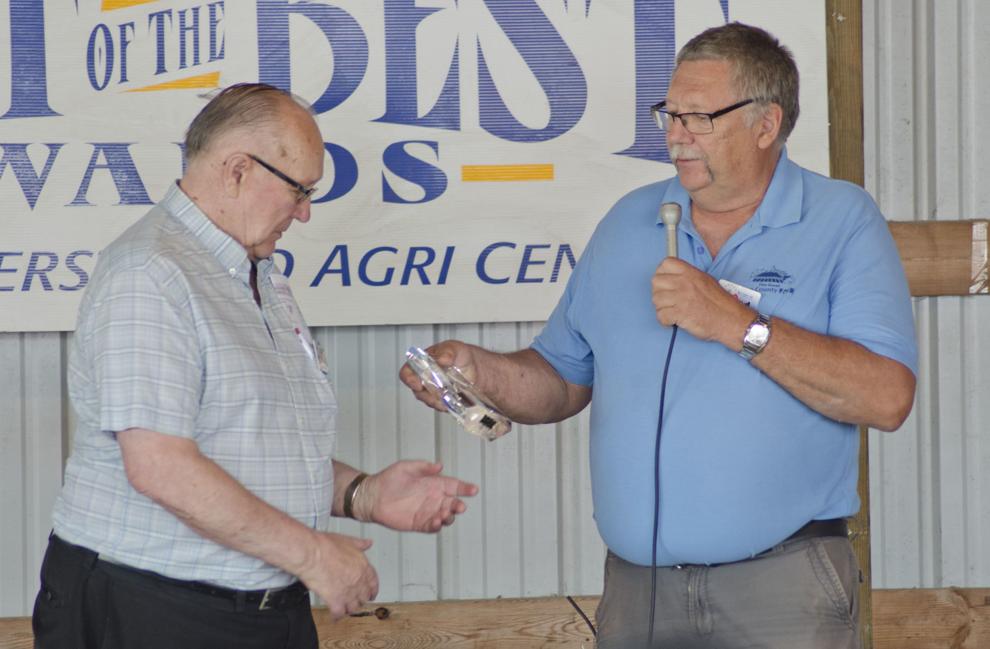 For over 100 years, the Faribault Area Chamber of Commerce and Rice County Fair have supported agriculture as an essential part of the local economy. 2020 and 2021 inductees, farm families and other award winners were honored, while celebrating and learning more about ag in the local area.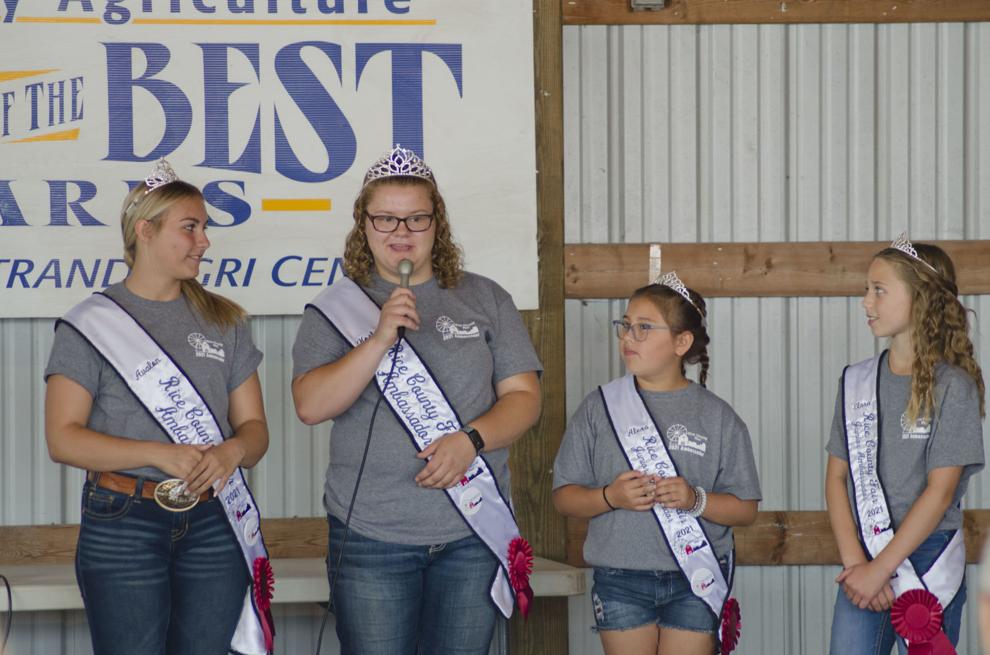 2020 Hall of Fame inductee was the late Kevin Estrem, followed by Mike & Kay Peterson who received the Outstanding Conservationists Award. Jim & Mary Bierman were honored with the Wildlife Enhancement Award, and Paul & Mary Otting earned the Forest Stewardship Award. Century Farm recipients in 2020 were Robert & Tamara Schwichtenberg, Steven & Gaye Bauer, Joe Trnka, Daniel Pumper and Paul & Bonnie Bauer.