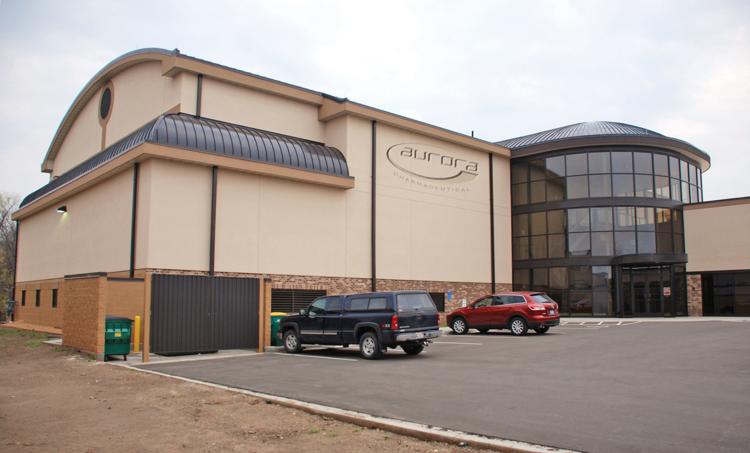 Area pharmaceutical and manufacturing companies say the trade standoff between China and the U.S. is not substantially impacting their businesses, but they will not rule out a greater impact if the conflict escalates.
Aurora Pharmaceutical CEO and founder Michael Strobel said the tariffs have not impacted his business because no tariffs have been placed on pharmaceutical drugs coming into the U.S. The company imports one pharmaceutical product from China, but is not considering raising prices for customers. He said if tariffs keep increasing, however, the cost will likely have to be passed on.
Strobel said like other businesses, Aurora is looking at alternative suppliers outside of China. To him, a decision to put tariffs on pharmaceutical drug products would pose a problem because half of such products come from China and India.
To Strobel, it would be good for the U.S. to get along with the Chinese, but he believes there are legitimate U.S. concerns over how China is handling trade and intellectual property rights. He said it is debatable whether the Trump administration's current strategy is the right way to approach that.
All Flex Inc. President Matt Keithly also said the tariffs are not impacting his company, but left open the chance they could in the future if the situation escalates. The point of manufacturing for circuit components the company receives is in broader Asia, but the product inventory for their customers is in North America.
"I'm hopeful that the two leaders come up with a resolution in the near term," he said of how he wants the trade dispute to conclude.
Northfield area farmer David Legvold said the trade conflict has had a negative impact on farmers, especially for those carrying substantial debt. He said when tariffs were first implemented in June 2018, the price he marketed soybeans on future sales decreased $3.50 within a few days. He said if he raised 30,000 bushels of soybeans at that point he would have lost more than $90,000.
"That's a sizable hit to the checkbook," he said.
Legvold said the U.S. has harmed its trading relationship with the Chinese.
"It's my belief that we have damaged relationships with a significant trading partner, and it's going to take a long time to rebuild those levels of trust," he said.
Legvold, who has signed up for the Market Facilitation Program administered by the U.S. Department of Agriculture to help offset losses they have faced, said farmers do not want to see welfare, subsidies or payments from the government.
"We are an independent lot," he said.
To Legvold, despite concerns about China engaging in intellectual theft and unfair trade practices, he does not support the tariffs because the Chinese power structure allows individual leaders to continue for longer than the U.S., meaning American efforts to curb perceived Chinese abuses likely won't last if the next administration softens its trade stance. In the meantime, he said farmers are left holding the financial cost.
He called on Trump to stop tweeting and threatening tariff impositions and to instead negotiate in good faith with China.
Carleton Professor of Economics Nathan Grawe said he is unfamiliar with local data on the effects of the trade war but noted the region's large ag sector can anticipate lower incomes because of tariffs. To Grawe, the uncertain trajectory of tariffs makes it difficult for farmers to plan when to buy farm machinery and other items. He said the trade dispute could result in some farmers leaving the business, but he believes the vastness of the market makes widespread closings unlikely.
Grawe noted nearly all economists agree that free trade is the best option and tariffs get in the way of having the most efficient producers. He said in other situations, however, tariffs can be effective, like longstanding U.S. tariffs on sugar that resulted in saved jobs for farmers producing the product. That, however, has resulted in the candy industry leaving the country because of higher costs.
To him, it's possible to interpret comments made by President Donald Trump on the issue as a signal he is trying to manipulate China to move to freer trade. Grawe acknowledged the U.S. loses a lot to China because China does not protect the intellectual property of U.S. producers, but said tariffs could lead to slower U.S. economic growth in the near term as a long-term solution can be reached.
Grawe said Trump has given conflicting comments on trade, sometimes signaling support for free trade while at other times seeking tariffs. To Grawe, either China or the U.S. is going to have to see trade war complications as too big to bear for the situation to be lessened. He sees possible points of weakness in discussions as China being desperate in seeking to continue its quick pace of economic growth and Trump seeking favorable economic results as the 2020 election nears.