While cooling off with a bowl of rocky road this week, local dairy producers encourage consumers to learn more about the industry and those who are a part of it in recognition of June Dairy Month.
From engineering and technological jobs through animal science, care and nutrition, the This is Dairy Farming's site explains how those working with dairy may spend their days milking and caring for the cows and calves on the farm; advising on feed or technology or working as a vet or specialist in breeding. Locally, organizations like the Rice and Steele American Dairy Association help promote the industry and its products through dairy princess programs and events.
Kelsey Kuball, one of two 2021 Rice County Dairy princesses, was recently selected as a Princess Kay of the Milky Way finalist. Kuball, the daughter of Shannon and Nathan Kuball, lives on her family's farm north of Waterville.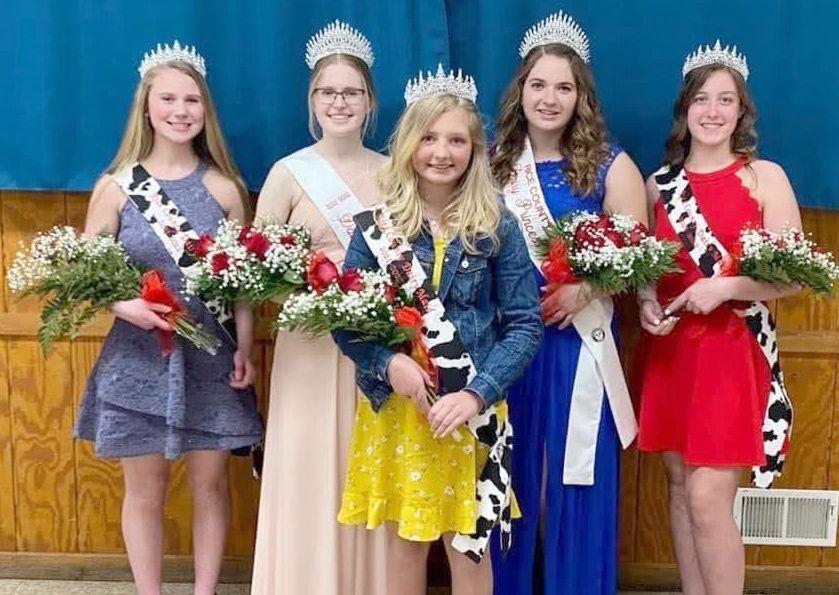 Kuball, a 2020 Waterville-Elysian-Morristown grad, believes the dairy princess program is a great way to interact with consumers and be the face of dairy farmers, who spend a lot of time investing in their families and communities.
"Not a lot of people can interact with them personally, so I really like that role and that opportunity," said Kuball.
Kuball, a sixth generation farmer, started out on her family's farm feeding the calves with her younger siblings. As she got older, she began helping with the milking shifts, in the field and bedding the pens.
In recognition of June Dairy Month, Kuball wants consumers to know that farmers genuinely care about their animals, their families and communities, and continually give time and energy to feed people they might never meet.
The typical day for the Kuballs starts out at 5 a.m. for the first milking shift. The dairy cows are milked twice a day, and are given mixed and fresh feed once done milking around 9 or 9:30 a.m. Calves are also given fresh feed, water, bedding and milk. The cows are milked again in the evening, and given fresh bedding and refreshing food. All chores are repeated each day, on top of keeping breeding cycles up, checking on pregnant cows, treating sick cows, caring for calves, taking care of fieldwork to provide for the cows and when it's extremely cold or hot, taking extra precautions to make sure the cows are cared for. Since cows don't like the heat, Kuball says they make sure the sprinklers and fans are on at all times during warmer months.
During her mock media interview, one of the steps of applying/running for Princess Kay, Kuball focused on the locally drive aspect of Midwest Dairy, which represents approximately 5,800 dairy farm families to 39 million consumers across the region. She focused on her experiences growing up on a dairy farm, how her family has interacted with the community and supported local businesses. Looking ahead to the Minnesota State Fair, Kuball is excited to experience the traditional butter head carving.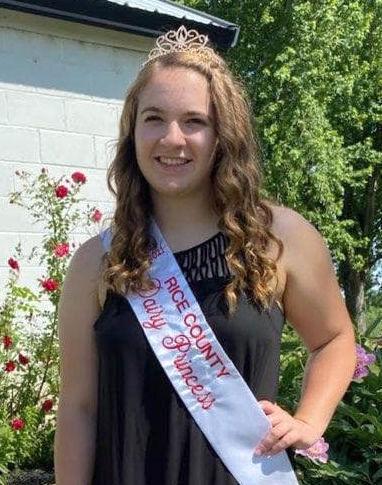 Dairy princesses, like Lilly Zollner of Owatonna, are also eligible to represent the dairy industry if they are involved in it in some way, shape or form while living off the farm. For Zollner, one of seven 2021 Steele County Dairy princesses, she got involved in the dairy industry by participating in community ed's cow camp program. She then joined the local 4-H club to be able to show on a regular basis and ultimately ended up owning her own very small herd of Brown Swiss dairy cows/heifers.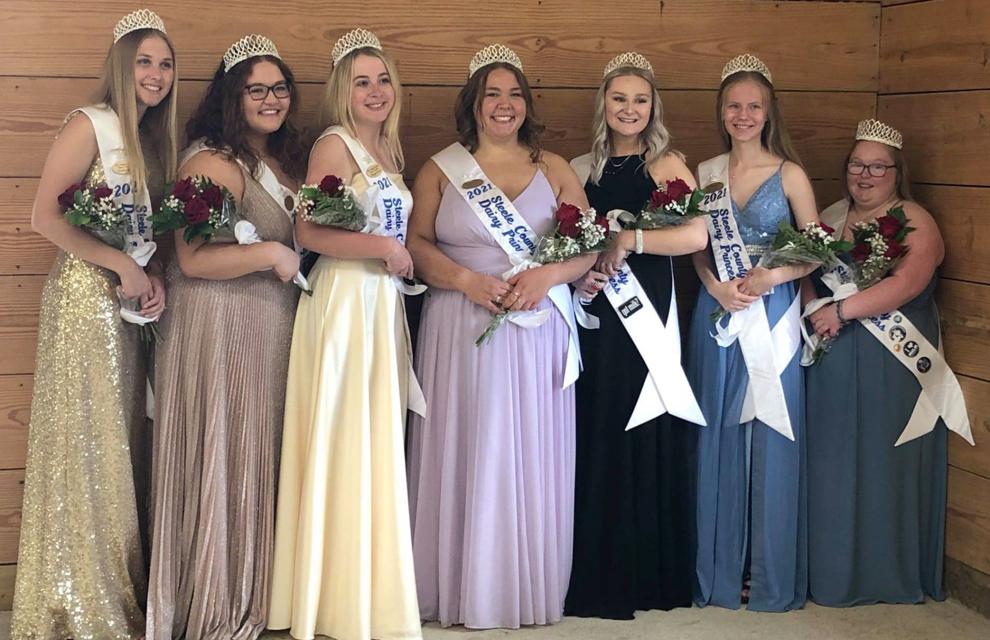 Zollner, 19, was also a dairy ambassador. While at cow camp, Zollner developed a deep passion for the animals and loved being with the calves.
"I enjoyed feeding the animals and getting them ready to show," said Zollner. "I kept spending more and more time with them, and that led to more opportunities to support the dairy industry."
After spending so much time with animals and getting involved in the industry, Zollner was able to figure out she didn't want to do anything but help the animals feel better as a future career. While home from college, Zollner works as a receptionist for Carriage House Animal Hospital in Kasson.
Zollner has learned that there are many farmers who care immensely for animals and raising nutritious, wholesome products. She encourages those interested in supporting the dairy industry to attend the Drive-In Dairy Days event next weekend, featuring Steele County ADA malts, horse and hitch rides and a petting zoo.
Jon Schmidt, of Schmity Holsteins, 4 miles west of Owatonna, is president of the Steele County ADA.
Schmidt, a fifth generation farmer, said that in Steele County there are only 18 dairy farms left, compared to 10 years ago when there were around 40. Though there are fewer and fewer dairy farms across the country, bigger dairy farms keep expanding and keep the numbers balanced. He finds it important to keep up with local ADA associations and continue promoting the dairy industry.
"There are less of us, but we're trying to stay involved and promote it," said Schmidt.
For youth who don't have access to farms, but are interested in showing cattle, Schmidt said many farms in the area lease cattle for 4-H'ers to show. In particular, two of the seven dairy princesses this year grew up on farms, while the others grew up showing cattle through the lease program and got involved in the industry in that way. Schmidt said that is great way to keep youth involved in showing, and to promote the industry, the ambassadors and later on princesses.