In Northfield, volunteers are making face masks and face shields, bringing a beacon of light to a dark time through the power of community.
Over the last few weeks, Kathy Ness and Northfield Hospital and Clinics nurse Lynette Marks have organized about 90 volunteers who are sewing face masks for hospital staff.
Volunteers turn in masks once per week. Last week alone, nearly 1,000 masks were provided, enough to last 10 days at the hospital. Once made, masks are given to the hospital, sterilized and then placed into stock for staff to use. Ness estimated hospital staff go through 70 masks per day.
"If we can keep up that number with these volunteers, the hospital will be sitting pretty good," Ness said.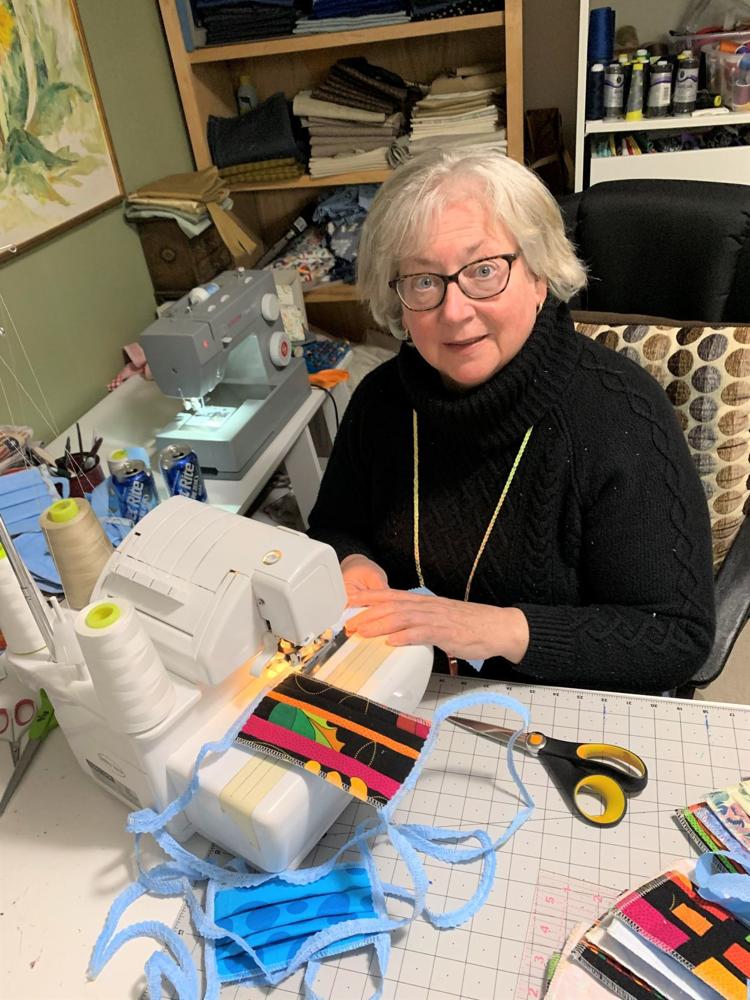 That effort sparked a Facebook fundraising drive to buy mask materials for Northfield residents, an initiative that netted more than $3,000 in 14 hours.
"It was incredible," Ness said. "I was overwhelmed. My idea went from buying cotton, fabric and scissors, pins, things like that to buying medical-grade surgical wrap fabric."
She expects the material will make quality reusable, washable masks to help prevent the spread of COVID-19.
It's nhot just hospital staff. Laura Baker Services Agency and Three Links Care Center, two agencies serving high-risk populations, also need hundreds of face masks.
"It's important for everybody," Ness said of the effort. "The more people that stay healthy, the better."
Face mask materials are being dropped off by the community into a mask-making depot in the lobby of Northfield Area Chamber of Commerce and Tourism at 19 Bridge Square.
Ness has personally made about 300 masks.
"It's almost all I do, because I'm home," said Ness, a retired children's librarian at Northfield Public Library. "This is the one thing that I can do."
Middle School teacher is making face shields for first responders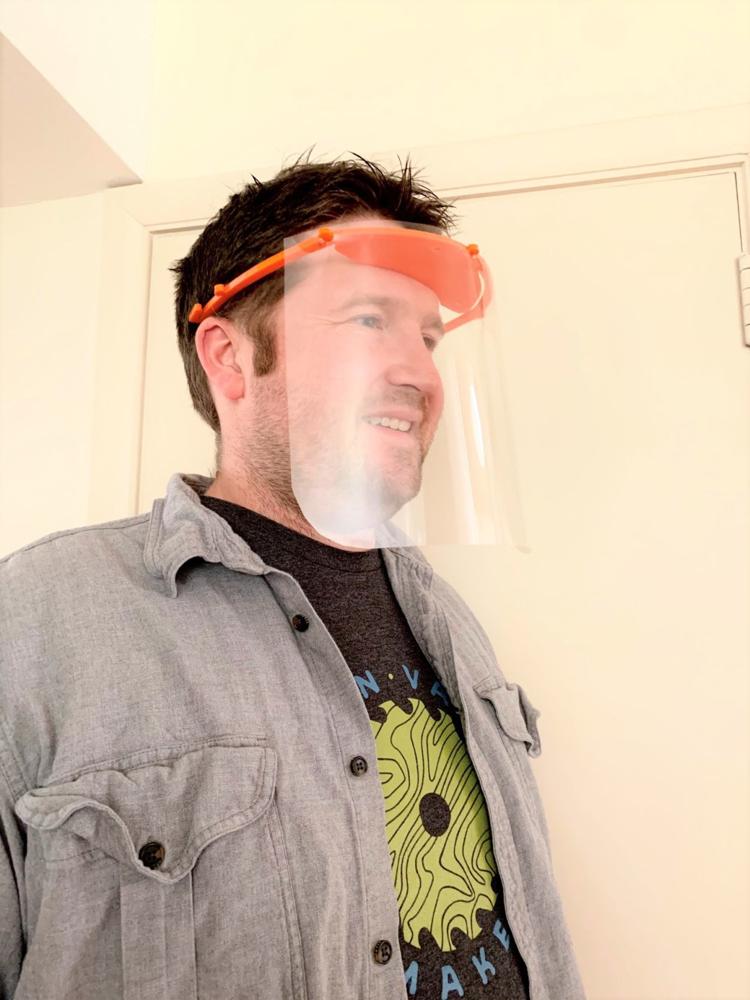 A Northfield Middle School technology and engineering teacher is using district 3D printers to make face shields for Northfield Hospital and Clinics, and Northfield police officers.
Steve Taggart, who had made 52 face shields by Monday, hopes to produce 100 by the end of this week and at least 130 in total. The shields are used by medical workers and emergency personnel as an extra layer of protection from possible COVID-19 exposure. The shields also protect N-95 masks from being exposed, so masks last longer. The protection is flexible, adjustable to different head sizes, and the prints take two hours to make.
Taggart began working on the project after Northfield Superintendent Matt Hillmann emailed him the suggestion based on the teacher's skill set. Taggart got in touch with the hospital and has been working with the health system since to develop the shields.
"(Hillmann) knows that I like to do this kind of thing," he said. "I like to make things. I'm kind of a technology nerd like this."
Northfield Chief of Police Monte Nelson said the shields serve as vital personal protective equipment for his officers, especially since he isn't able to get face shields due to the number of backorders.