Sunday morning, afternoon and evening, and again Monday, on the floors of Tanzenwald Brewing Company, Jenaveve Bell Pittman was scrubbing and sanding.
She and her husband's microbrewery and taproom, Northfield's first, opens Thursday.
But a faulty seal coat left what was supposed to be a polished taproom floor looking distinctly unpolished. After seemingly endless planning, fundraising and development, Bell Pittman wasn't about to open up the couple's pride and joy with a messed up floor.
"This is kind of like watching a child be born," she said. "I've warned my staff I might be tearing up during the opening. We've been planning this for five years."
Tanzenwald, which is translated from German to "dancing forest," will be a place to celebrate, according to its owners, Bell Pittman, 34, and Steve Pittman, 38. It's a small-scale distribution brewery with a place to eat and drink.
On Thursday, it will open with four beers, crafted in-house by Pittman: De Minimus Pale Ale, Rye Opener Session Stout, Odd Fellows IPA and Twisted Sisters Hoppy Brown.
And to accompany your beer, how about a meal? The Tanzenwald menu features German-inspired dishes, starting with five sausage options, but also including anything from schnitzel puffs and cabbage pancakes to banh mi and potato salad.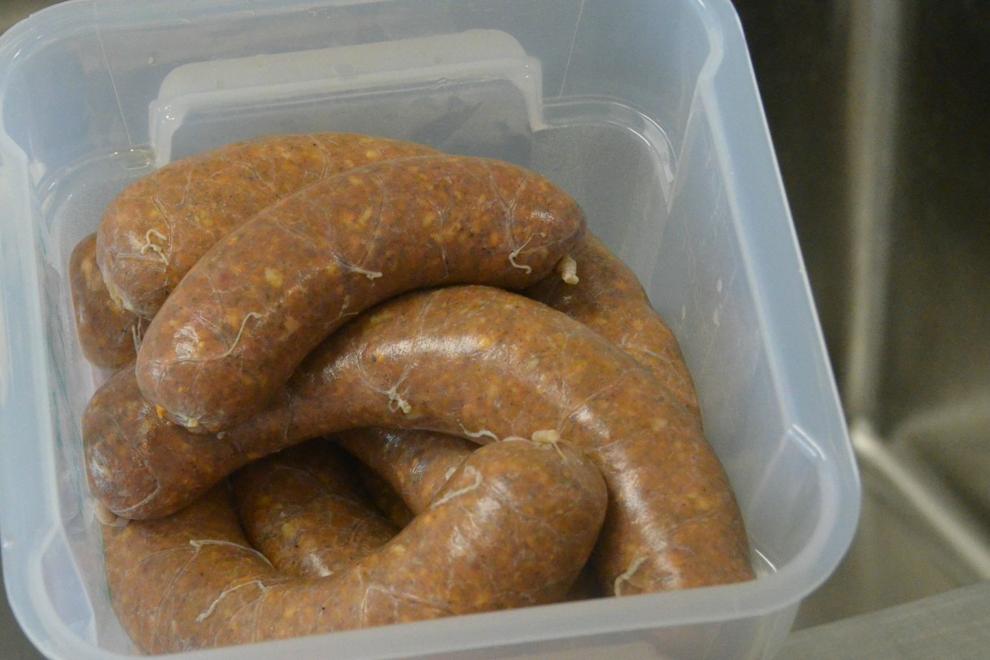 Pittman, who boasts an undergraduate degree in biochemistry and a master's certificate in brewing, will lead the brewery, while Bell Pittman, who has guided four restaurant openings and managed a chain of brewpubs, will run the taproom.
Tanzenwald Brewing Company is two visions mashed into one.
"We just let each other do what they do best and not stand in the way," Pittman said.
Pittman and Bell Pittman are both from La Crosse, Wisconsin, where they never met. They both attended college in Minnesota, where they never met. They both eventually found themselves in California, where they finally met.
Pittman attended the University of St. Thomas after high school, earning a degree in biochemistry and English. He spent a year studying in the Great Barrier Reef in Australia in preparation for what many might consider a dream job in marine biology.
He went on to work for the National Oceanographic and Atmospheric Association in Washington, Oregon and then California. After six or seven years in the field, he had found it wasn't as romantic as it might have seemed.
"I fell into it, because I really love the ocean, but when I was first doing the schooling, I thought it would all be in tropical weather," he said with a laugh. "Where I ended up was cold and wet. I spent a lot of time on the Pacific Ocean. It was a lot of travel."
He also was a bit fortunate to get his job with only an undergraduate degree. He knew he either needed to return to school for a doctorate or do something else: like start a brewery. Since he was 19, he had homebrewed, and with breweries popping up throughout California, he thought he might be able to work at one.
He applied to the University of California, Davis on a whim and got in. He started working on his master's brewing certificate and soon took up a job at Lagunitas Brewing Company.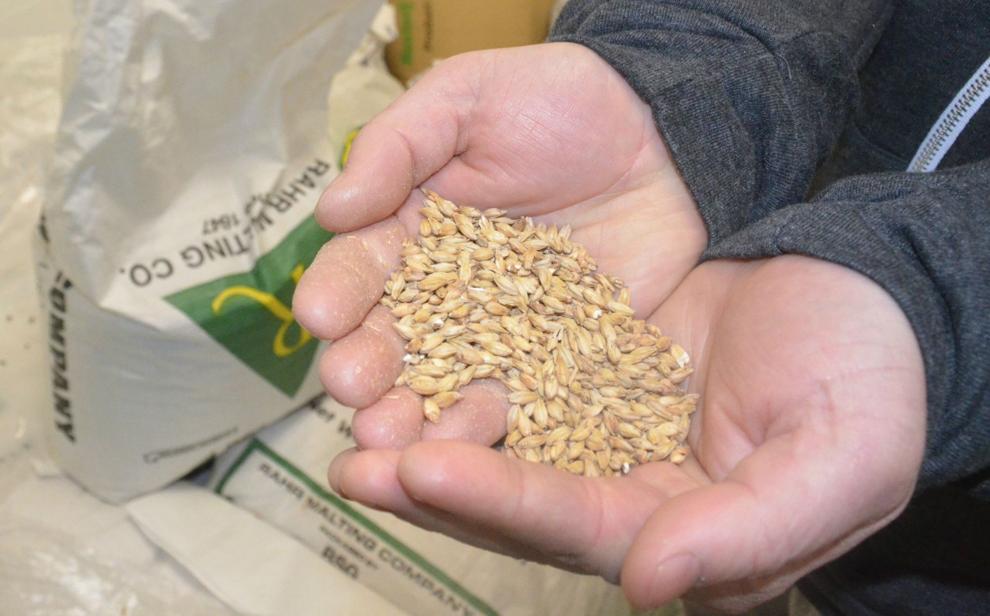 Jenaveve, meanwhile, had two ambitions since childhood.
"I wanted to be a dance teacher, and I wanted my own restaurant since I was 4 years old," she said. "I think I wanted to throw parties."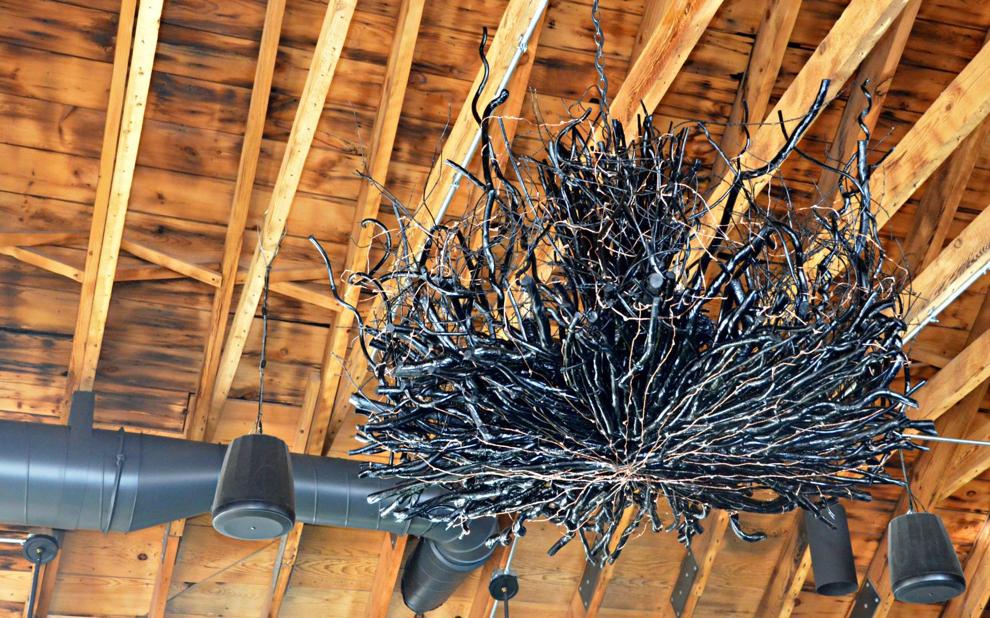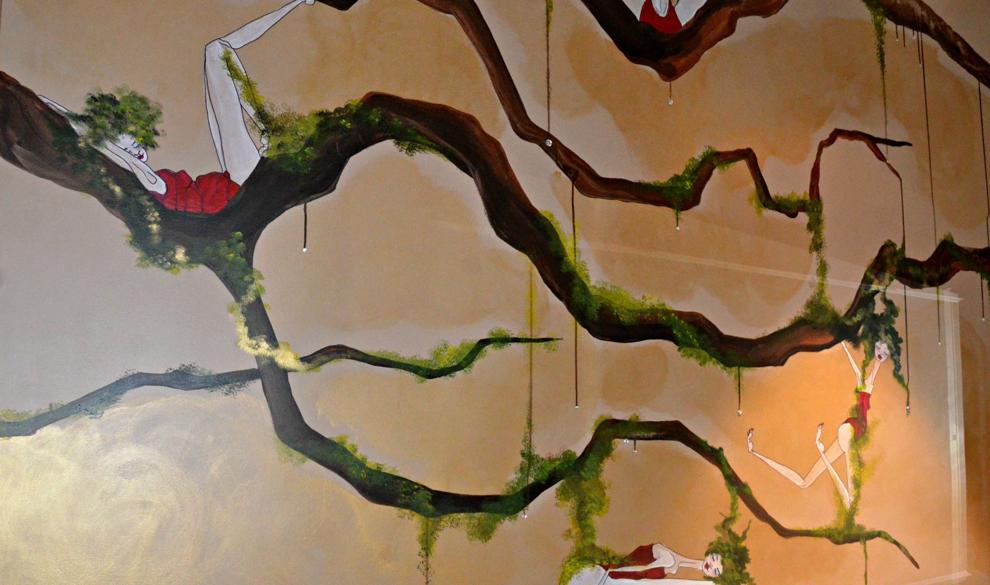 She attended college at Green River Dance for Global Somatics in Minneapolis. After that, she spent years serving, bartending and managing restaurants, while teaching dance on the side.
"I was having fun," she said.
She moved to California around 26 years old. She worked under some high-profile restaurateurs and eventually managed a chain of brewpubs. She was feeling restless about her love life, though, until a friend informed her that another person from La Crosse was living in the area.
They met at a brewpub — Iron Springs Brewpub in Fairfax, California. She was 28 and he was 32. They started hanging out, then dating, then planning their lives.
"We started ruminating and fascinating about the business we could start together about six months into our relationship," Bell Pittman said.
As Pittman continued learning about brewing, both at school and at work, Bell Pittman took business courses and continued managing in food service. They also fundraised, saved up money and sought family investors.
By 2013, they were looking for a place to locate their dream business. They were inspired by the now extinct Big Trees Brewery (1894-1920) in California.
"It was a small rustic brewery that provided its local California gold rush clientele with a beer born of German roots and American ingenuity," the couple states on its website.
Their eyes were drawn to the Midwest. They married in August 2015, and they were ready to be close to family once again. So they searched for a location with some reasonable brewing laws, some character and proximity to the big city.
When Bell Pittman got on the phone with her old dance instructor, who happened to be the dance director at the Northfield Arts Guild, it suddenly became obvious. She had visited Northfield for years, while living in Minnesota, and always loved it.
Her colleague informed her of the abandoned creamery building off Hwy. 3, and everything was set into motion. Pittman also loved the city upon visiting, and though old and decrepit, the two found some potential within the little creamery.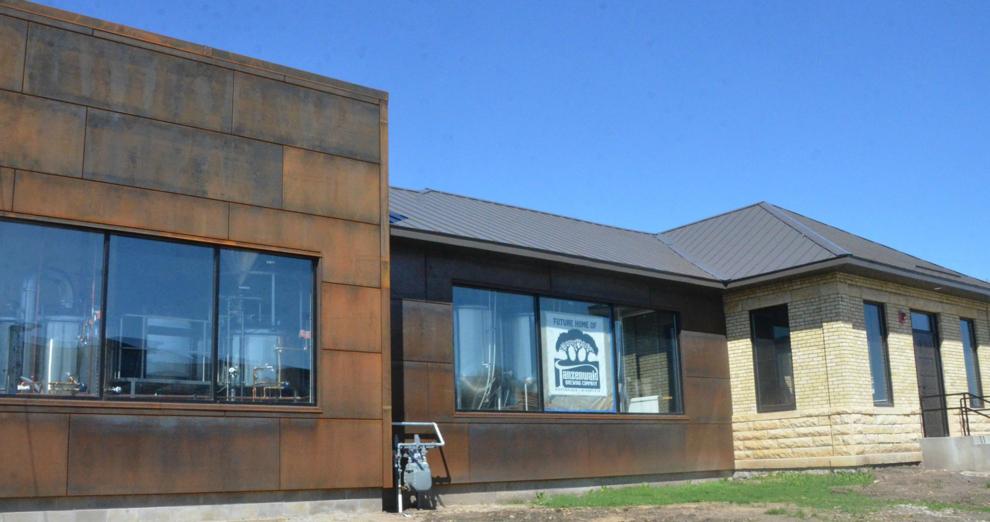 They've since spent the last several months gutting, cleaning, designing, planning, building, attaining permits and acquiring licenses. They now have a 10-barrel brewhouse, a 98-seat taproom and restaurant, a small stage for music, a refurbished historic building and a staff near 30 in size.
Pittman is working meticulously to ensure every batch is tested for quality and catered to community taste. He'll start with four options, but that will soon grow, eventually to 10, and new beers will be rotated in.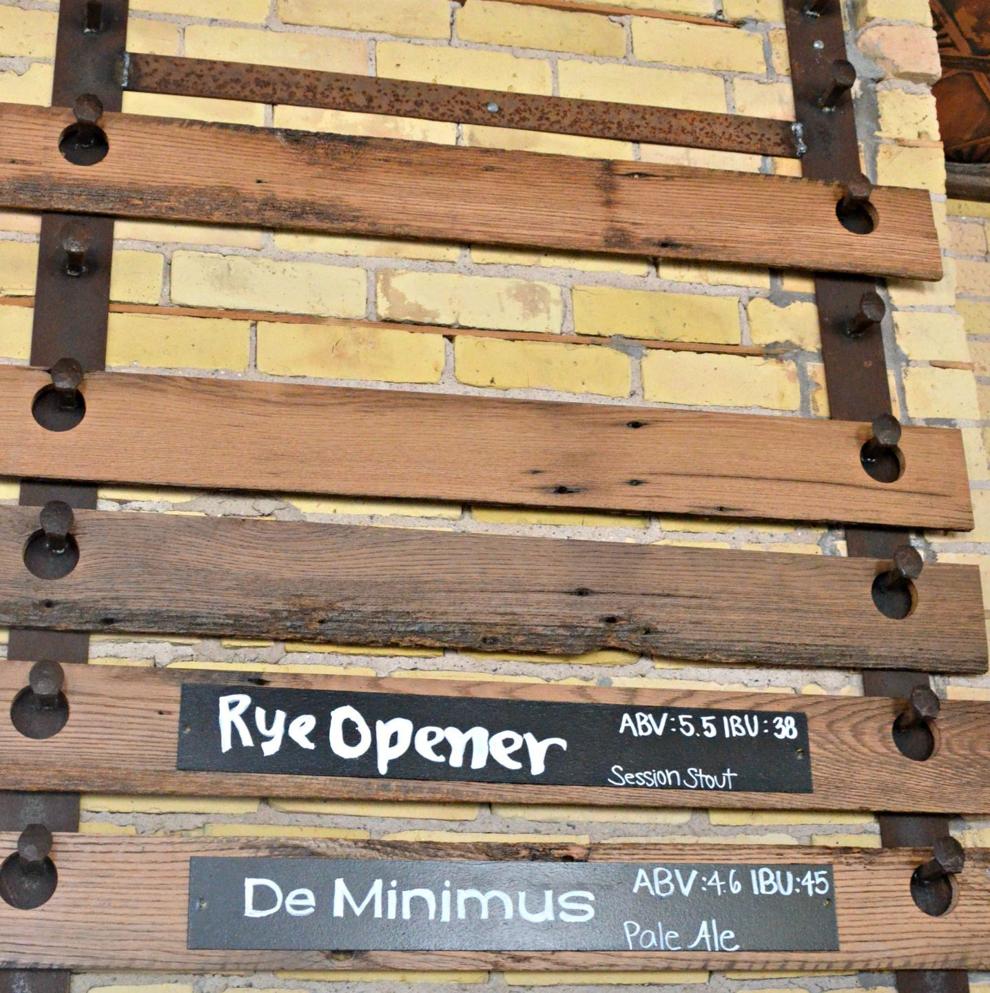 Bell Pittman is finalizing the menu, training the staff, setting up the decor and facilitating the restaurant. Matt Murphy and Gwen Anderson, Northfield locals, will run the kitchen. They have experience cooking in the community, and they're connected to local resources.
And that's big, because just about every ingredient in the food and brews is locally sourced. One of the taproom walls is decorated with pictures and descriptions of the 15, so far, local farms and producers contributing to the final products.
"We really wanted to connect ourselves with the community, and Northfield has a lot to offer," Pittman said. "There are very good farmers around here, who have the same mentality as us. They want local people to be eating their food."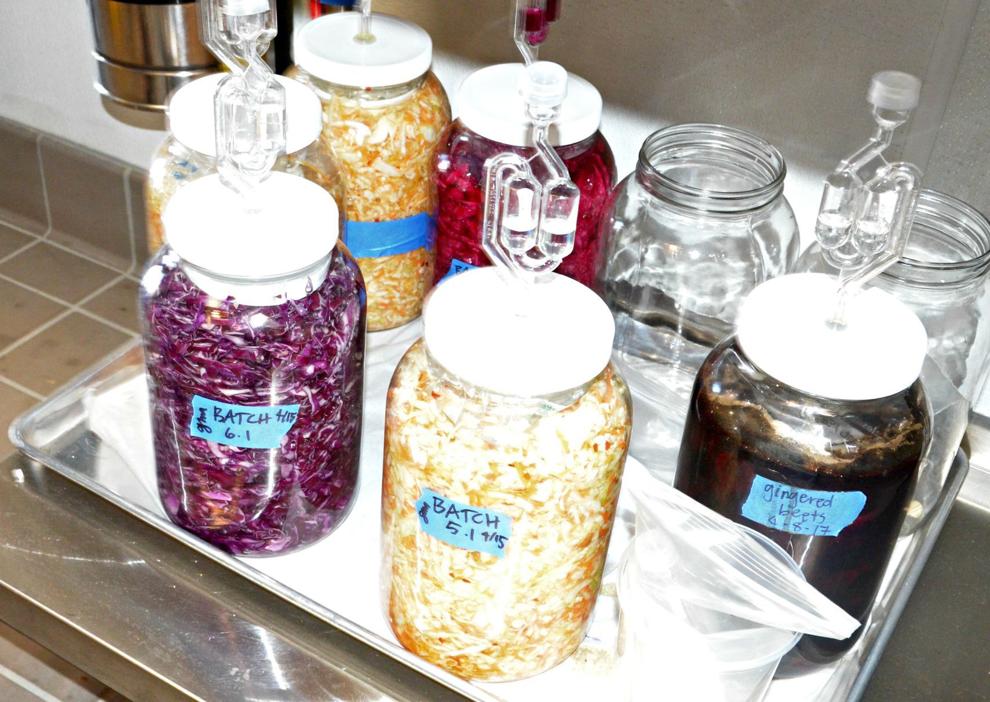 Chef Murphy previously worked at Bon Appetit at St. Olaf College, and before that, at The Grand, The Tavern and The Ole Store in Northfield. He knows the community after 34 years within it, and he fully expects it to embrace Tanzenwald. He thinks it'll be drawn to not only the building but also to the business model.
"We don't order from big companies and get our food from all over," he said. "We are as local as possible. You get something fresh, one-day-old from a mile down the road, it's going to taste better."
Not everything is complete. The beer garden needs some work yet, and the landscaping has a long ways to go. Customers can park their vehicles behind the restaurant, behind the next door auto repair business, or in one of the public lots nearby (including on the other side of Hwy. 3).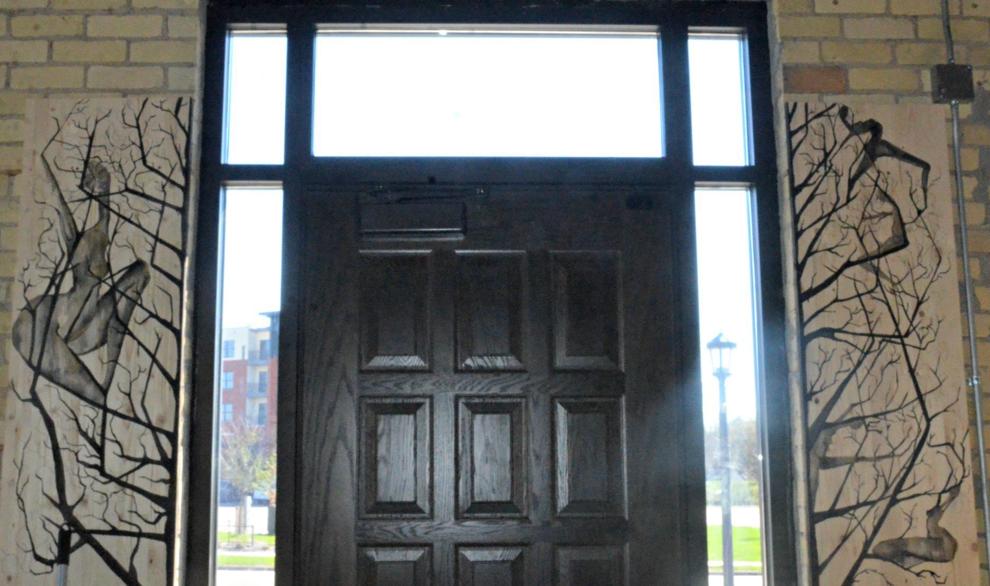 The inside has been ready to go for a while, but for that pesky floor, of course. But the owners will take care of that. It's time for the stress to end and for the celebration to begin.
"It turned out way better than I could have envisioned," Bell Pittman said. "The building we're in, the community we're in, the chefs we found, the brews, the menu. I'm over the moon."