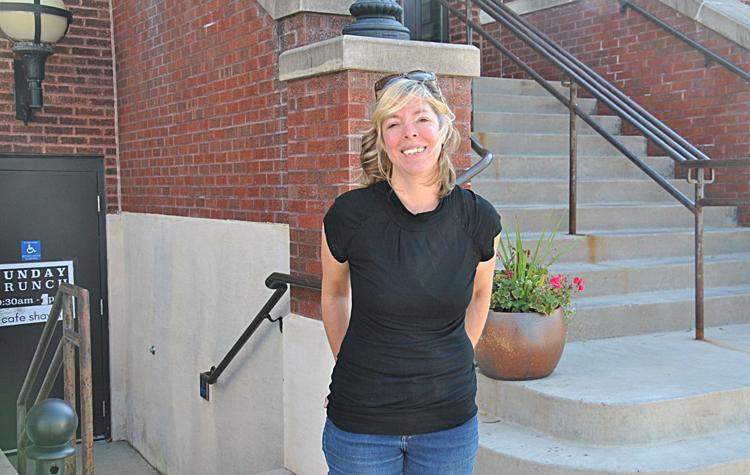 Northfielder Shawnee Langworthy saw a need for more food options in the city after moving to town in 2001.
Her solution was to offer something new to the community, and she has done so through her business, Cafe Shawn. The restaurant features Sunday brunch from 9:30 a.m. to 1 p.m. in space she rents in the basement of the Armory. Next week, she'll begin hosting Friday pizza nights from 4 to 8 p.m. Her business also includes a catering service.
Every Sunday brunch has a slightly different menu, and her offerings change based on the season. Some of the menu items from Sunday's brunch included shishito pepper pork carnitas with goat cheese polenta and slow roasted oven cherry tomatoes, and a breakfast pizza with San Marzano tomatoes, prosciutto, skillet egg, mozzarella, parmesan and chive toppings.
Her pizzas feature a puffy crust and a thin middle portion.
She compared her Neapolitan pizza to well-known Twin Cities pizza restaurant Punch Pizza. Langworthy trained in California with the owners of the restaurant.
Her business is growing. She started her brunches last year at Imminent Brewing, serving every other weekend during the first two months. She then started holding the events every Sunday as well as Wednesday night pizza dinners once a month at Imminent. She has occupied her current space since May.
For now, Langworthy views eventually expanding her business owners as a possibility but is focused on maximizing her current event. She also teaches yoga at Heartwork Yoga Studio in downtown Northfield and makes custom stained glass windows.
"I'm self-employed, so for me to be able to do all the things that I love doing, which is great, I just have to be diversified," Langworthy said.
"I love working with the local people, the local farmers," she added. "I shop mostly at the co-op. You can eat healthy and it can still be delicious, and I like to make everything from scratch."
Langworthy said she takes pride in operating in Northfield.
"People are really receptive to this concept," she said. "When I started doing this, I thought maybe people aren't going to like it or they are going to think the food is too weird or unusual, but people that come, I think, have been really enjoying coming and trying different things that they haven't tried before."
Langworthy, who grew up on a farm outside of Wanamingo, attended the University of Minnesota and was a box office manager at the Guthrie before moving to Northfield in 2001. 
She moved to Northfield after realizing the home prices were more reasonable outside the cities than in the metro.
"Once I moved here, I found there was such a great community of support with artists and with people in general," she said. "If you have a passion and you like doing something and you're good at it, other people encourage you and help you along."