As representatives of Bridgewater Township, the city of Northfield and the city of Dundas gathered in a Northfield City Hall training room March 26, two opposing feelings were notable: an interest in cooperation and tension.
The topic of conversation was Bridgewater's interest in potentially incorporating — becoming a city. The township Board of Supervisors — Glen Castore, Gary Ebling and John Holden — sees important benefits to incorporation that could allow the township/city to survive and even thrive far into the future. On the other hand, Northfield and Dundas leaders, while still trying to learn the facts, have serious concerns over how a change in Bridgewater's status might affect their cities.
Bridgewater could legally incorporate without approval of its neighboring cities. While it needs an administrative law judge to approve, it might be easiest to come to an agreement with neighbors before submitting its petition, as opposition from Northfield, Dundas, and even Faribault could make things more difficult for the township.
As a township that extends into rural portions of Rice County between Faribault and Northfield, Bridgewater is significantly larger than any city in the county. And at just over 1,800 people, it's more populous than Dundas, according to the most recent Census data.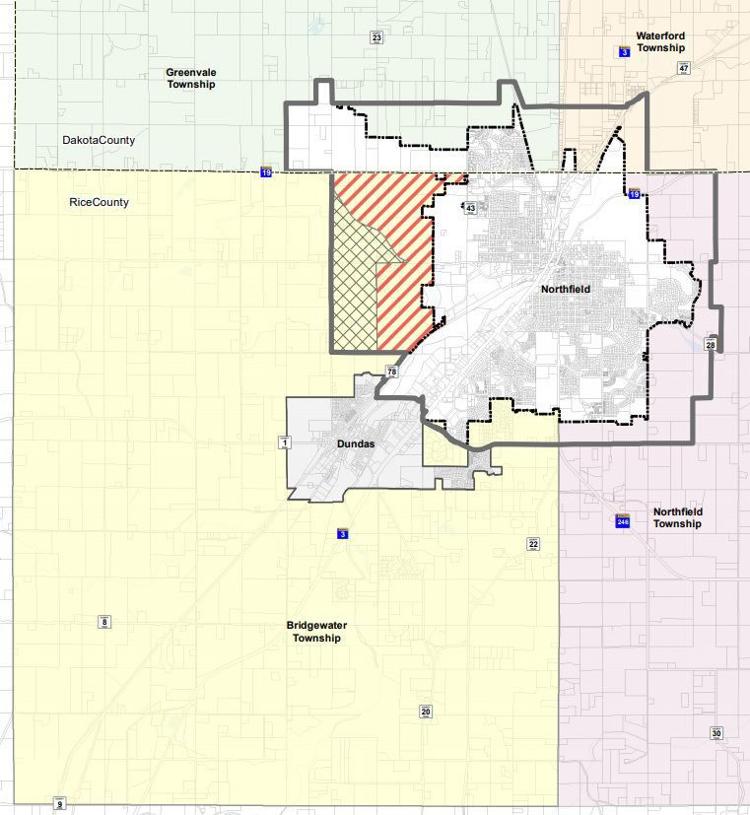 Bridgewater leaders say the township could convert to a city, giving it more control over its own future, and it would hardly affect the neighboring cities, which already have land to grow into without further annexing Bridgewater land. But leaders in Northfield, and more so Dundas, note that Bridgewater's incorporation would take away growth opportunities, and would create a new city with a lower standard of service than any other in Rice County.
Why is it being considered?
Missing in the room at the March 26 multi-jurisdictional meeting were Rice County representatives. The County Board of Commissioners had its own meeting that morning, keeping staff and elected officials away. It was quickly discovered that the county's perspective was greatly missed in discussions of Bridgewater's potential incorporation. That's because Rice County seems to hold the key to potential alternatives.
Bridgewater leaders point to two primary concerns when considering incorporation: the inability to add industry and the inability to develop cluster housing (subdivisions with a dozen or more homes). The township does not have the zoning authority to do either within its borders. While it believes developers would be interested, it's not actively seeking new prospects.
Bridgewater supervisors have had conversations with Rice County about making allowances for these kinds of developments, but the county has 13 other townships to consider and has little motivation to provide special treatment to Bridgewater.
"Our goals are to have strength in local control, preserving quality agricultural land and broadening our tax base," Bridgewater's Castore said. "To do that, we need to control our boundaries and we need to control zoning. To achieve that, we are considering incorporation."
There are other reasons for the township's interest in city status.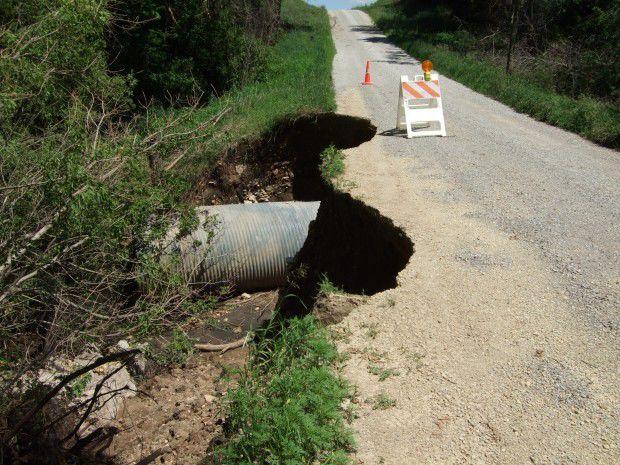 Leaders say the greater goal is to maintain the township's status as an agricultural, rural, land-friendly entity. One of the most vital steps in doing that is to maintain its roads. The county is tasked with maintaining most of the roads throughout the township, though Bridgewater has responsibility for some. As a township, it can't access state highway funds.
"The township business model in this state isn't a very good one anymore," Bridgewater's Ebling said. "We have a lot of farmland, and it would be nice to create a tax base, and improve the road systems and services, and potentially at least marginally improve people's lives."
Then there's the weather, or rather, the climate. The Cannon River is flooding more than ever before, and last year, tornadoes wreaked havoc across the area, including in the township. According to Castore, Bridgewater has spent over $1.3 million in flood mitigation in recent years, and the tornadic storms cost it $400,000.
"Those are services the township hasn't had to provide before," he said.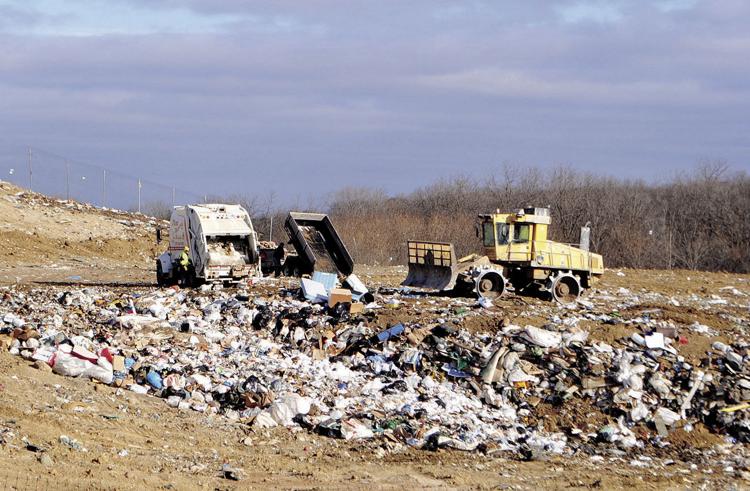 Other motivators for Bridgewater, leaders say, include the loss of $150,000 per year for hosting the Rice County landfill when that closes in the next decade or so, the expansion of Faribault's industrial park northward toward the township's borders, Northfield's handling of annexation agreements with other townships and the development of Wolf Creek Autobahn just west of the township.
How will it affect Bridgewater?
The Board of Supervisors is still considering the pros and cons related to incorporation, but what it's said aloud indicates it sees a lot of benefit.
"There are opportunities for modest industrial development, the development of housing clusters, and the increasing development and success of small farms and community supported agriculture," Castore said.
The supervisors see this kind of development as a way to reverse recent population decline — a drop of about 8 percent in recent years, according to Ebling. They hope to see the population climb to 2,000 in the next 20 years.
Then there's the issue of controlling the township's borders.
According to Castore, "We look today at Northfield, and feel no threat and pressure, but as the city changes administrators, Economic Development Authority members, councilors and so on, that whole scenario changes. We've been through quite a few changes in 15 or so years here."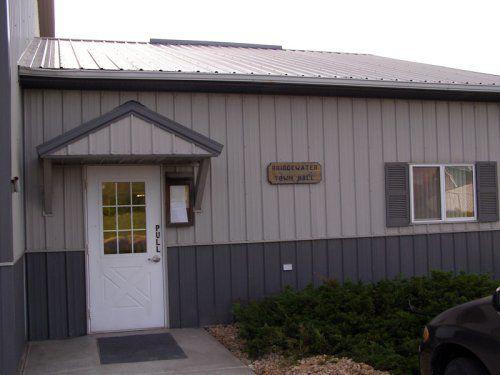 In Minnesota, cities can legally annex township land without the township's permission, if property owners in the annexation area petition to do so. Castore pointed to 2010, when two Bridgewater landowners petitioned for annexation of 250 acres, and the city was prepared to do so. Northfield Mayor Rhonda Pownell countered Castore, noting the city chose not to annex that land when Bridgewater protested.
The other significant benefit to Bridgewater in becoming a city would be the ability to take advantage of opportunities currently sitting idle. Castore pointed to the railroad junction in Bridgewater, near County Road 9 and Interstate 35, a spot Faribault hopes to see a new highway interchange. He noted that if the intersection is developed, the railroad junction would be in an ideal spot for industrial development. The supervisors also pointed to the old Hoover dump site, which the state considers highly contaminated. Without the help of a city or county, the township is unable to move ahead with any cleanup at the site.
How will it affect Northfield and Dundas?
Bridgewater was once 42 square miles. It's now 36.5. Northfield and Dundas have annexed 5.5 square miles, adding to their own mass. Bridgewater is one of four contiguous townships Northfield could grow into, but it's the only township Dundas can grow into.
For Northfield, the second largest city in the county and eyeing industrial growth, Bridgewater's incorporation could throw a wrench into the works. This would be a new city, competing for new businesses and development. And the city would lose bordering land that it could annex if/when development opportunities arise.
"The City Council has not taken a position, and the city will need much more information about Bridgewater's plans and intentions," said Northfield's Pownell.
She did make it clear that the city is uncertain, at best, about Bridgewater's incorporation, and said leaders would prefer to see Bridgewater utilize other methods to reach its goals.
"We really believe we can work these things out as friends and neighbors, and our community members in the various jurisdictions are counting on us to do that," she said.
For Dundas, the township's proposal is far more unappealing. For one, Dundas and Bridgewater have an annexation agreement that doesn't expire for another 15 years (the Northfield-Bridgewater agreement expires this year) and sets out an area in Bridgewater surrounding Dundas that the city can annex when opportunities arise. If the township becomes a city, that agreement likely perishes.
That's more than a little concerning to Dundas. Leaders felt they had more than a decade to potentially utilize Bridgewater land to grow strategically.
"The township is apparently going to assert their right to property that they assigned to another government entity. The city is very concerned," City Administrator John McCarthy said.
And Mayor Glenn Switzer noted that the city's concerns go beyond just this one issue. He cited a lack of communication between the township and the city, pointing to what he sees as a refusal from the township to be transparent in its decision-making process.
"I think some of the trust has been eroded between the city of Dundas and Bridgewater Township," he said. "I don't trust you. There are statements you've put out there that are not true."
Northfield's Pownell started out the March 26 meeting suggesting civil discourse as the way to finding solutions amenable to all. Two hours later it was clear that while intentions may be good, agreement may be a long way out.