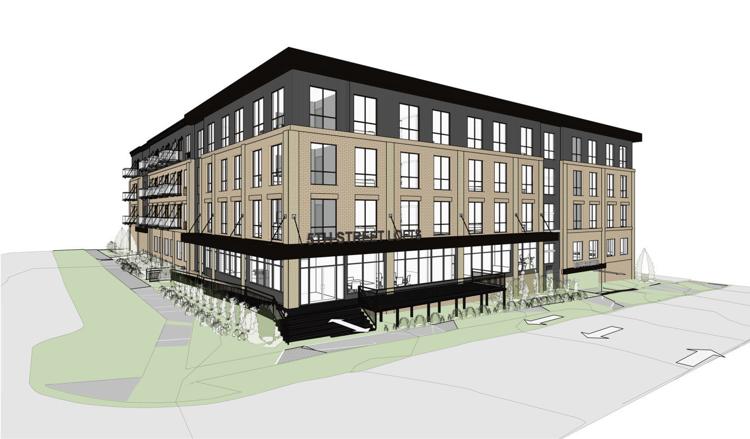 Plans are underway for a $14.2 million, 79-unit urban, high-end apartment complex in downtown Northfield.
Developers Brett Reese and Scott Koester, of Rebound Enterprises, and Nate Stencil, of Stencil Enterprises, presented the plan Thursday during a Northfield Economic Development Authority meeting.
Plans call for the complex to be built on the southeast corner of Fifth and Washington streets, on the opposite side of the block from Reunion, the restaurant that opened last month after Rebound made extensive renovations over to the three historic buildings the eatery now occupies. 
Plans call for 33 studio apartments, 38 one-bedroom units and eight two-bedroom apartments.
Studio apartments are slated to range in price from $820 to $1,125 per month. One-bedroom units are planned to cost from $879 to $1,275, and two-bedroom spaces are from $1,500 to $1,600.
"The building will consist of long-lasting building materials creating a facade that is modern, yet has historical elements," the developers wrote in public documents. "The interior of the building will include two levels of parking that will serve both the community as well as residents."
The main level is expected to include lobby, office and fitness facilities, and floors two through four will contain 79 living units along with two elevated resident decks on floors one and four.
Approximately 90 percent of the units are planned to be market rate.
The plan is for construction to start this fall and wrap up in the winter to early spring 2021.
Two of the properties expected to be used in the project are owned by Premier Bank. The third one is a quarter-acre lot at 510 Washington St. and consists of a house and office space. Developers have filed a letter of intent to purchase the two Premier Bank properties. Following a closed meeting Thursday, the EDA approved purchasing 510 S. Washington St. from Mainstreet Properties for $212,000. The EDA could then sell the property to the right group for the project.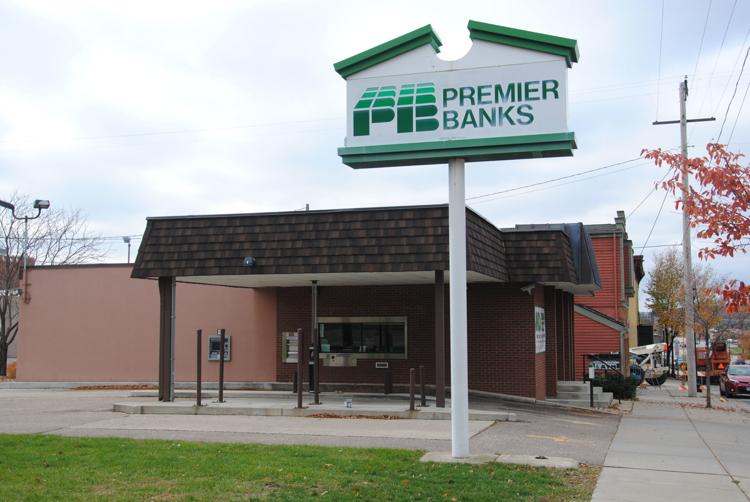 The bank expects to move to space at The Crossing, in front of the Fairfield Inn site, a move Koester said the bank looks forward to because of it's a higher-traffic space.
Reese said there are three reasons for the project:
Demand: Reese said a housing market study found the city's vacancy rate is only .3 percent. Northfield has an estimated need for more than 350 apartments over the next few years.
The redevelopment opportunity.
The building is a potential economic driver, creating more chances for employees to live and work in the city and spend money in the downtown district.
Stencil said the building is being designed to compliment downtown and will not have hanging decks, so as to be more in line with neighboring buildings. The facility will include an exercise and green space, a dog run area and two parking levels with more than 105 combined parking spaces.
Forty-two parking spots on the main level will have entry and exit points on Washington Street and are proposed for year-round parking. The 63 below-grade spots, with entry and exit points on Fifth Street, will be dedicated to tenant parking and always be secured. Twenty-three new angled parking spots would allow for the extension of the building along Washington Street and be used for public parking from 9 a.m. to 6 p.m. daily and for the building from 6 p.m. to 9 a.m.
The developers expect there to be a project financing gap and plan to come forward with a business subsidy application to the city. They anticipate the city to have a revenue opportunity from project parking to at least partially offset costs.
Northfield Community Development Director Mitzi Baker said the proposed apartment building's density, height and size are permitted on the site.
Addressing the developers, EDA board member Mike Strobel said, "Kudos to bringing something forward," adding that the city needs more housing.
Fellow EDA member Jessica Peterson White requested any angled parking in association with development be on Fifth Street because space on Water and Washington streets is needed for bike traffic.
The plan is supposed to be discussed at a July 23 Northfield City Council meeting.