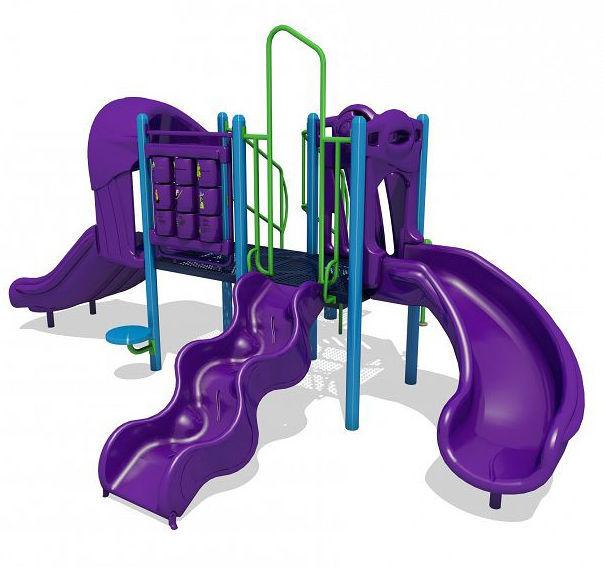 The Northfield City Council took action Aug. 20 and approved a $10,000 grant from Northfield Lions Club for additional playground equipment at Riverside Park and considered additional playground needs across the city.
The equipment includes at least three slides, railings and other play pieces. It is meant for children ages 2 to 5 years old.
The Lions Club organization celebrated 100 years in 2017. As part of its anniversary, it challenged local chapters to conduct a centennial legacy project, meant to be visible in the community.
A couple of months ago, the Lions Club approached the city seeking to give back and make improvements to the park, and after staff expressed support for the idea, it was brought before the council.
The city is expected to pay installation costs.
The Lions Club received a donation from former member Tom Blaisdell, who died in 1998. The organization has been using interest from the donation for certain projects and believed the park project would be a nice fit.
Northfield Park and Recreation Advisory Board member Neil Lutske said although Riverside needs enhancement, the council should consider whether the playground item would be in an appropriate location.
"While I'm personally delighted as a citizen and member of the Park Board that the Lions Club is making this contribution, the specification on how it is going to be used is something that I am a bit concerned about," he said.
Councilor David DeLong said although he understood Lutske's comment, the equipment would improve Riverside Park.
"For a gateway corridor, there are a number of family picnics down there," he said. "Sometimes just a swing doesn't cut it, and I've seen a lot of youngsters down there."
Mayor Rhonda Pownell said a lot of park pavilions are not in good shape and the city needs to ensure park funding is equitable and done right. She said the city should make parks more accessible for people with accessibility issues.
"This particular playground equipment is next to a lower-income neighborhood in our community," she said. "It's been left empty for some time."
She asked whether the city should either match donations or offer to pay more for such projects.
The council also directed staff and the Park and Recreation Advisory Board to review gift acceptance policies and make recommendations on how to use donations.
Councilor Brad Ness said although there are not too many parks with equipment meant to be used children 2 to 5 years old, a starting point in park growth needs to be established. He added not accepting the donation would make organizations less likely to donate in the future.
At one point, Councilor Suzie Nakasian moved to direct staff and the Park and Recreation Advisory Board to prepare a public inventory of parks with a rating of existing needs, but she withdrew the motion after concern was expressed by councilors over the possible amount of staff time and money that would cost.