ROCHESTER, Minn. -- Minnesota Attorney General Lori Swanson shocked her fellow Democrats when she dropped out of an endorsement race for re-election.
Little known Matt Pelikan surprised Minnesota's political world Saturday by becoming the Democratic-Farmer-Labor Party attorney general endorsee after a single vote in which he trailed Swanson. The two were the only candidates in front of the state convention in Rochester.
Swanson pulled out of the race without public comment after she received 52 percent to Pelikan's 47 percent on the first ballot. Sixty percent was needed for endorsement.
Swanson, who had considered running for governor, gave no immediate reason for withdrawing or whether she would challenge Pelikan in the Aug. 14 primary election.
She has the record for the highest number of votes ever received in the state.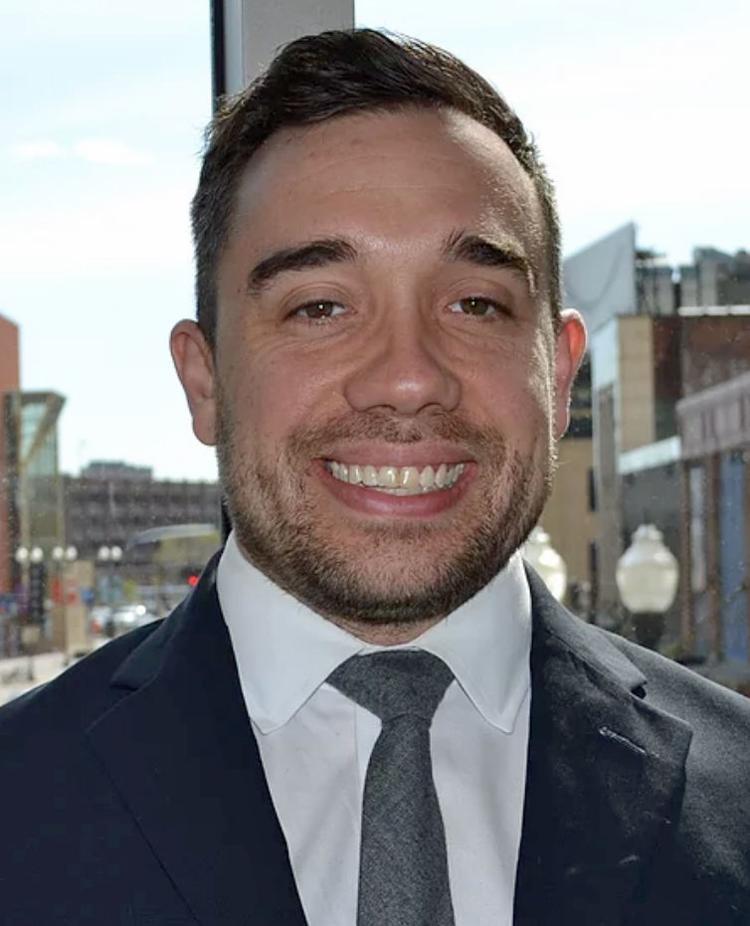 Pelikan, a Northfield native, attacked Swanson from the convention stage, criticizing what he called her not taking action against drug makers and avoiding or dropping other important causes.
"Now is the time we need strong and progressive leaders," Pelikan said in his speech to delegates. "I am asking you to make a change."
He was critical that Swanson gained the National Rifle Association endorsement in 2010, but former Attorney General Mike Hatch said that was because the Republican nominee that year was less acceptable to the powerful gun lobby.
"A progressive leader does not have an A-plus rating from the National Rifle Association," Pelikan said,
Each candidate was given 15 minutes for a rally and speech, but Swanson's side hit the deadline before she took stage.
"We just ran out of time," Swanson told Forum News Service.
Pelikan warned delegates that Swanson had "quietly" dropped out of a lawsuit to protect immigration, and accepted 15 cents on the dollar the state sought in a pollution lawsuit against the 3M company.
Gov. Mark Dayton said he did not know why Swanson did not do as well as expected.
"You never know what to expect at a DFL convention," Dayton said.
After he won, Pelikan gave a brief post-vote speech.
"Thank you for believing in politics of hope, not fear," Pelikan said.
Candidates have until Tuesday to file to be on the Aug. 14 primary ballot, so Swanson or any other challenger can file until then. She also could file for another office if she would prefer.
The winner of the primary faces Doug Wardlow, who the Republicans endorsed at their Duluth convention.
Test, test, test
Democrats did not want to experience the same humiliation Republicans endured at their state convention in Duluth, so they conducted tests and had backup ready.
The tests were for an electronic voting device being used at Minnesota conventions for the first time. Republicans experienced a major fail well documented on social media. They scurried to get paper ballots.
But in Rochester, Democrats experienced success. A Friday night vote for a U.S. Senate seat was conducted in record time. First, however, Democrats tested the devices that communicate by radio waves.
Just to make sure the Friday night success was not a fluke, Democrats did another test first thing Saturday morning, then used the clickers in governor votes.
On Saturday, delegates had to revote one ballot because a wire came loose. It was quickly fixed.
But Chairman Ken Martin of the Democratic-Farmer-Labor Party said his people had stacks of paper ballots ready, just in case.
Red or blue?
The DFL convention was abuzz Saturday morning about a social media photo post from Duluth showing a GOP sign prompting voters to "make MN red 2018" as the stage was bathed in blue light.
Red, of course, is used to designate Republicans, while blue is used for Democrats.