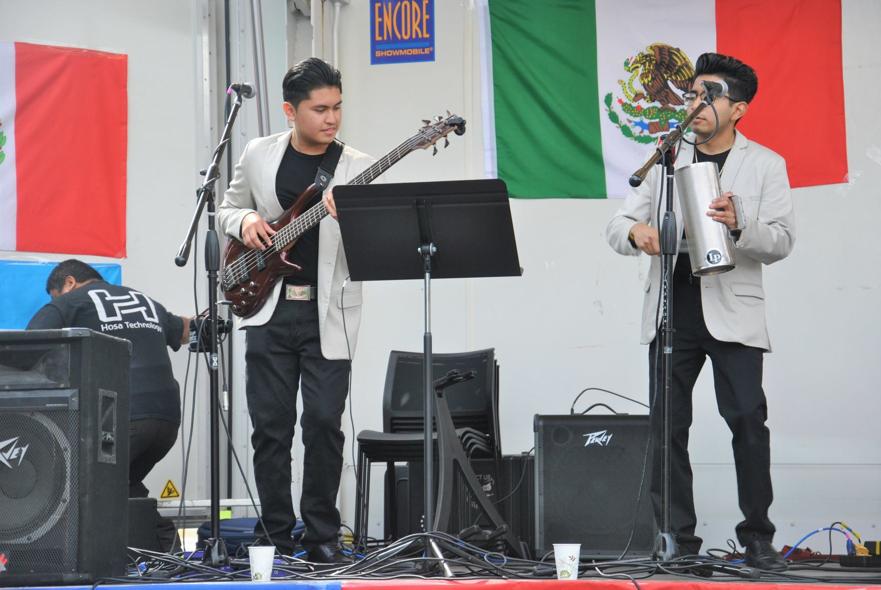 Hispanic Heritage Month in Northfield kicked off Saturday with a bevy of activities fit for the family.
The event was hosted by the Public Library.
Aaron Gonzalez Krenske, who attended the event with her son, Taylor, said it was important to come to recognize Hispanic culture. Taylor has dual Mexican citizenship.
"I want him to know both heritages," she said.
To Gonzalez Krenske, the event is also important because of the state of immigration and some negative perceptions of Mexican immigrants.
Northfield Public Library Outreach Coordinator Angelica Linder said the kickoff event was going well and is in its second year. She noted there were a few vendors offering Mexican food for those in attendance.
Director of Library and IT Services Teresa Jensen also spoke highly of the event.
"So far, it's been great," she said. "The weather couldn't be better."
"This is a great celebration for the community."
She said the library hosted the event because Northfield is a multicultural community and the library plays a major role in that effort.
Maddi Salisbury, of Northfield, said she and her family attended because they enjoy the city's downtown. She grew up in Northfield and has moved back after a time away.
"I came back because I love the community and the inclusiveness of our town," she said.
The event served as a kickoff to events set to take place in the coming month, all at the library.
Thursday: Guatemala cuisine put on by the Guatemalan Society of Minnesota
Sept. 26: Venezuelan cuisine and Brazilian presentation
Oct. 3: Salvadoran cuisine, with speaker Yansi Perez
Oct. 10: Puerto Rican cuisine, with speaker Kristina Medina
Oct. 17: Mexican cuisine and Bohemia Night
Oct. 24: Traditional Hispanic desserts, with speaker Sebastian Burset
Other events include yoga at 8 a.m. Sept. 21 and 28 with Marisela Casper. A poetry festival, "Home Away," begins at 2 p.m. Sept. 28 followed by music by Mestifonia. A puppet show takes place at 10 a.m. Oct. 17 with Gustavo and Julie Boada. The Clydes and Guillermo Calderon will perform at 6:30 p.m. Zumba with Victoria Nolasco on Saturdays takes place during October.