Though Ally Fellows considers herself relatively new to Northfield, she and her family have been frequent visitors to Northfield and the Riverwalk Market Fair for several years.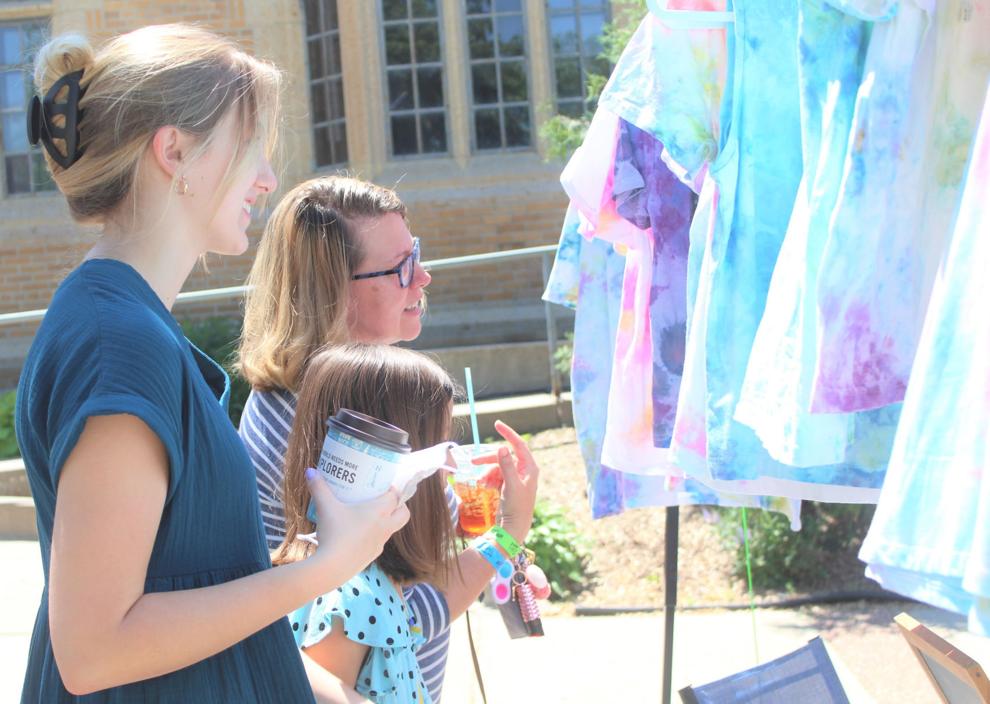 Having moved to area in November, Fellows has since started her own granola making business, Good Fellows Goodies. She is excited to participate in the Market Fair through August until her fall semester of college begins at South Dakota State University.
Traditionally filled with locally produced goods, artisan foods, musical entertainment, art and fine crafts, prairie inspired pottery, organic farm products and activities for the whole family, the Riverwalk Market Fair kicked off its 2021 season May 22. The open-air Saturday market, along the Cannon River in Northfield, is from 9 a.m. to 1 p.m. every Saturday through Oct. 23, rain or shine, with the exception of Sept. 11.
Participating in the Market Fair as a vendor for the first time, Fellows has enjoyed meeting members of the community and learning how to start up a small business. She finds the Market Fair to be a great environment because it "blends together a nice mix of food, arts and crafts vendors, drawing people of all ages and backgrounds to the Northfield community."
Founded in 2010 by local artists and entrepreneurs, along with assistance from the Southern Minnesota Initiative Foundation, the Market Fair started as a venue for local entrepreneurs to market their products. The Riverwalk Market Fair website states it is has become a valued community asset where local residents gather, as well as a popular destination for visitors from the Twin Cities and the region.
Fellows said the Market Fair is a huge asset to Northfield, something that particularly brought her to Northfield on numerous occasions prior to moving.
"It introduced me to Northfield, its people, its culture and so many things that I like about Northfield," said Fellows. "The Market Fair does such a great job of bringing together local vendors, artists and community members in a beautiful downtown setting."
Riverwalk Market Fair Manager April Kopack, too, said the Market Fair brings consumers a feeling of community and celebration.
"We definitely pride ourselves in being an event. As much as we are a farmers market, art fair and other things, we are a celebration," Kopack said. "We have patrons that do travel to come and experience the market, to purchase of course but also to take part in the community event."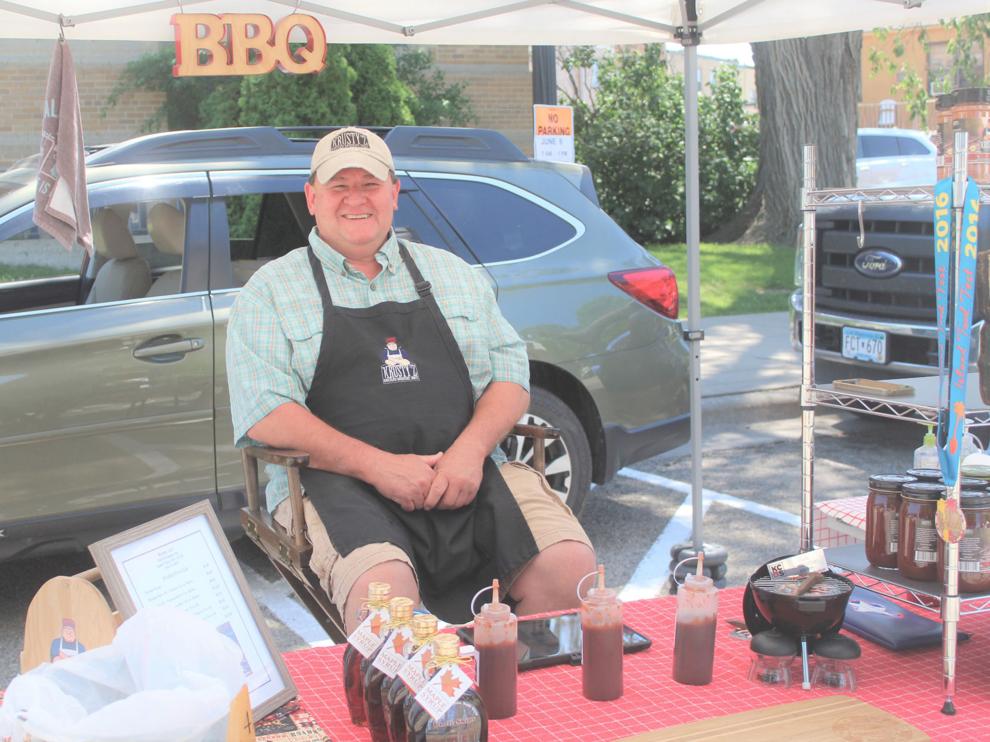 Kopack believes the weekly event also benefits local commerce, noting the downtown area on Saturdays is quite busy. She also hopes there is some benefit to the businesses in that area.
"As far as being a tourist destination, I think that's another thing it brings to the city, people looking for a destination to visit," Kopack said.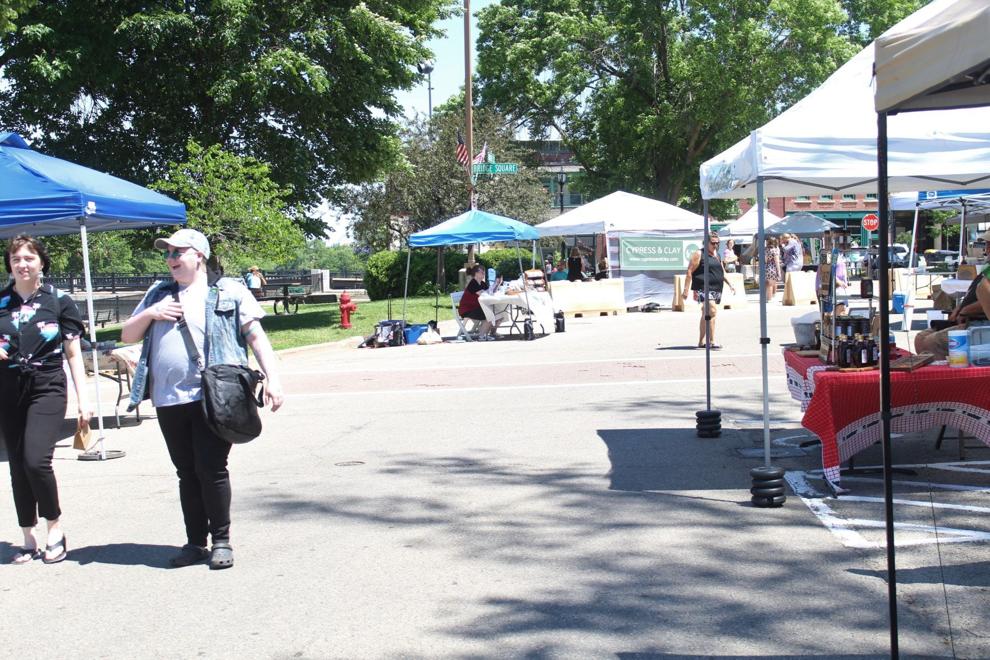 Though some vendors were a bit hesitant, like many businesses coming out of a time with so many unknowns, Kopack said the Market Fair opened with a large number of returning vendors, while new vendor capacity increased by 50%. To date, Kopack said there are about 70 vendors registered for the season, some to vend nearly each date, and some looking to try it out for one day or two.
With the event's COVID-19 preparedness plan this year, Kopack said additional space was created to allow more space for both patrons and vendors. The plan allows for 40 vendors on any given Saturday, though she hopes they will begin to allow 50 as restrictions are loosened and people begin feeling safer. Currently, Kopack said they are at capacity and continue to explore ways to expand within their given space and look for possibilities outside of that as well.
"Right now we've been full these last consistent three weeks with the same amount of people coming in. I think we'll see a shift here with more vendors registering," she said.
Moving forward, Kopack is developing a partnership with Mar Valdecantos, vice chair of the Northfield Human Rights Commission and director of the Rice County Neighbors United nonprofit, to be more inclusive and reach out to populations in the Northfield community who may be under-presented. The goal is to add more diversity to the Market Fair and mitigate some of the barriers individuals have in getting to the market.