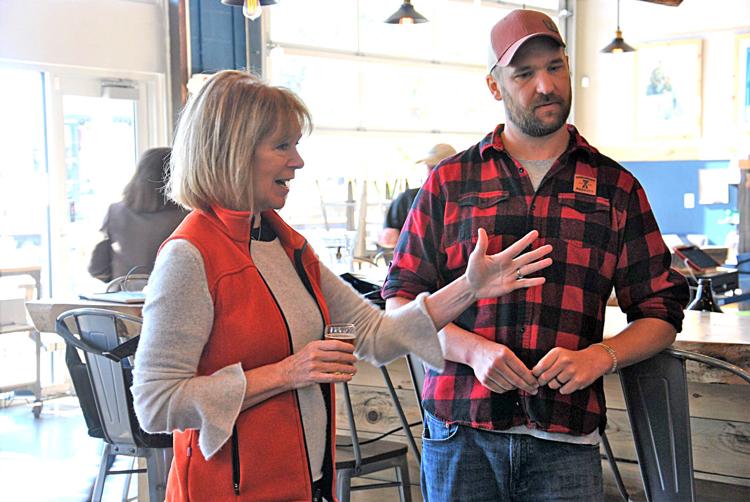 U.S. Rep. Angie Craig and U.S. Sen. Tina Smith on Monday were given a tour of Northfield businesses and in turn received feedback from local business owners and federal policies.
The legislators, and local business and elected officials visited Aurora Pharmaceutical and downtown businesses that have opened over the last few years, including Imminent Brewing, Reunion and Kahlo, during the approximately 90-minute tour.
Aurora Pharmaceutical President and CEO Michael Strobel noted his veterinary pharmaceutical business is adding 30,000 square feet for manufacturing and an additional 10,000-square-foot building after acquiring the former Cannon Valley Printing facility next to the company's main office on Hwy. 3.
Aurora Pharmaceutical is growing 20% every year and has approximately 100 employees, Strobel said, but he added the company is experiencing complications from what he says is a Federal Drug Administration approval process that averages about three years but sometimes lasts four to six years.
He said the government agency does not have the incentive to be a more effective organization, noting he hopes to double Aurora's footprint. He told the lawmakers the pharmaceutical company has no plans to sell to a larger company and is committed to staying in Northfield.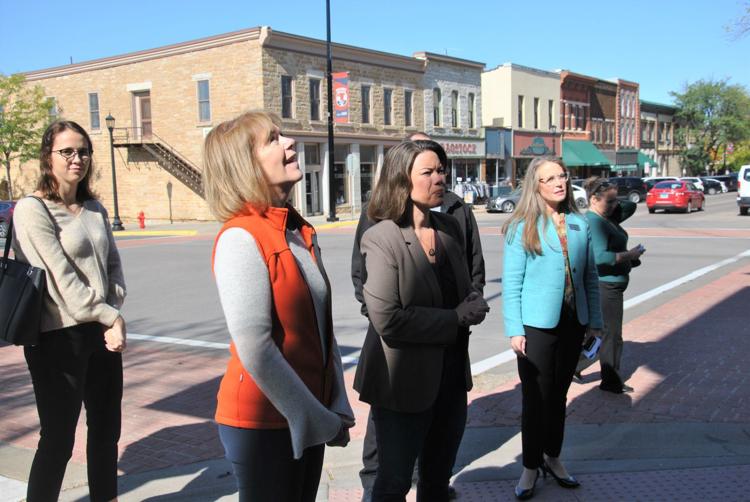 To Strobel, the pharmaceutical industry needs more competition, and he told Smith and Craig that the government's role was to not get in the way of that.
He said China produces a majority of veterinary pharmaceuticals because of a lack of environmental regulations and relatively low labor costs.
"It's a huge national security issue," he said of American reliance on Chinese pharmaceutical products. To Strobel, manufacturers need to be incentivized to produce in the U.S.
The visit with local officials came as the two congresswomen conduct a rural economy tour. In August, Smith announced a bipartisan Rural Economic Working Group, which she said highlights working in rural communities where leaders, businesses and schools are trying to overcome challenges to create jobs and economic development.
After the tour, Smith spoke highly of civic leadership shown in Northfield and what she said are the community's strong schools and support for businesses.
"The leaders in Northfield are going to know best what works in Northfield, way better than I'm going to know in Washington, D.C.," she said of the need for her to visit the community.
Smith said she is addressing broadband expansion, a critical issue in Greater Minnesota, by making sure maps displaying broadband access areas are accurate. She said she fought for increased broadband access during the debate on last year's farm bill.
Impeachment inquiry on President Trump
Smith and Craig both said they supported the House launching an impeachment probe of President Donald Trump after allegations that he solicited Ukrainian help in investigating political rival Joe Biden and possibly tried to receive the help by a quid pro quo.
"This is a really somber moment for our nation as we proceed down this path," Smith said. She added she wants to keep an open mind on the topic so that she can make a proper decision when more information is received.
"This is a sad time for the country, but at the same time the facts changed two weeks ago with the situation around the Ukrainian phone call and the president asking a foreign leader to assist him against a rival in an American election," Craig said.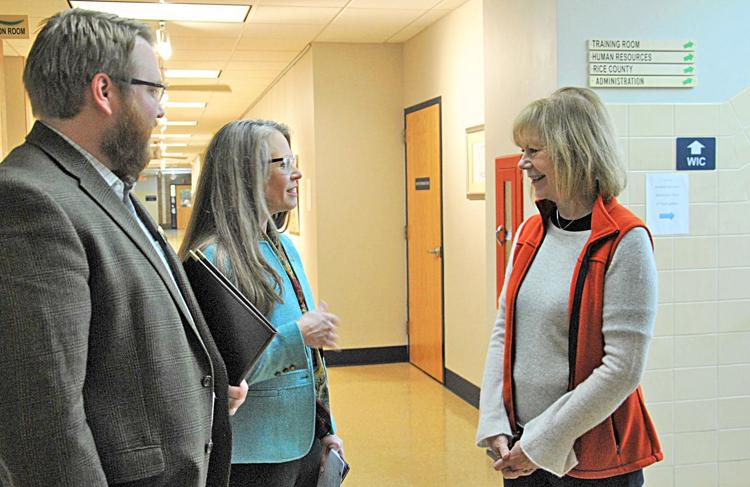 She added although she called for the inquiry and has a constitutional duty to look into the issue, she's still working with the Trump administration on issues such as health care and other topics of regional importance.