For the Cupersmiths in Northfield, it was never a question.
"Once you hear their stories, your eyes are opened," Karianne Cupersmith said. "Once you realize you can help, you just have to. How can you not?"
Karianne and her husband, Dan, opened up their doors to a youth without a home last year. And then they did it again. And then a third time. The couple did so through Northfield Union of Youth's Wallflower Project, which sets up homeless youth (ages 16-24) with host families when they need them most. The Cupersmiths had backing from Union of Youth staff and were provided training to help manage and support their guests.
Not everyone is in a position where they can or should open up their home to struggling youth. But what the Cupersmiths are providing — some support, compassion and love — are things anyone in the community can provide.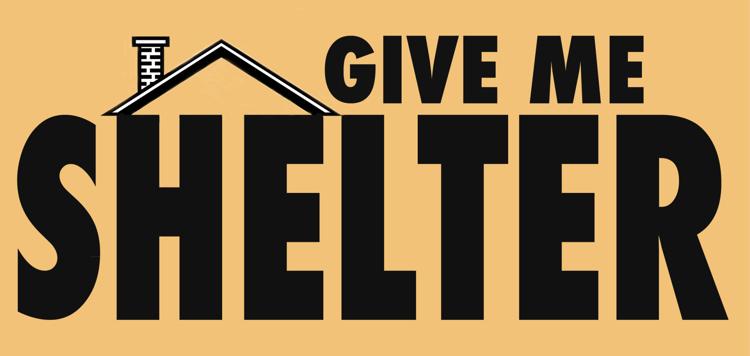 An estimated five youth lack shelter on any given night, while dozens find refuge with friends or relatives with no long-term housing, taking a toll on physical and mental health. It's an issue that requires a community to combat.
It can be offering a home, giving some financial support to nonprofits like Union of Youth, or supporting efforts to build more affordable and emergency housing in town. It can also be smaller actions, like cooking meals at The Key, engaging with youth experiencing hardship or just recognizing the problem and advocating for solutions.
"Northfield doesn't sit on the couch and offer platitudes of what others can fix," Community Action Center Executive Director Scott Wopata said. "Instead, they get to know these kids by name."
Host family
The Key is a drop-in youth center, operated by Northfield Union of Youth, where young people can get some support and shelter. On a typical day, Key kids might be painting the back wall, watching a movie inside, getting some homework done or just chatting in a group. It's not all counseling and dealing with emergency housing (though staff do provide those services); most of the time, it's just about being in a safe space with accepting peers.
The kids and young adults there on a given day will generally speak glowingly of the nonprofit. Some say it saved their life.
"It's really amazing how much the staffers care about all the youth that come in and how determined and willing and speedy they are in helping you," said Skylar Mace, a Key regular and a member of the NUY Youth Board.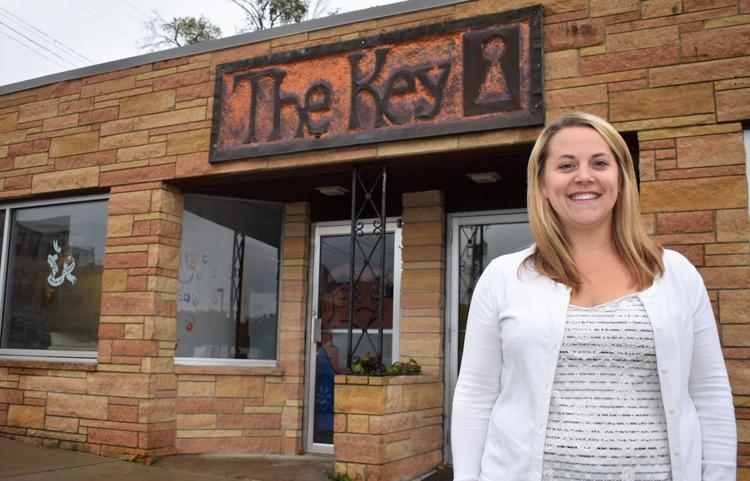 NUY's Wallflower Project is its most direct response to youth homelessness. Through the project, staff recruits host families, which are asked to take in kids in immediate need of shelter. Some families sign up to provide a few days or weeks in a pinch, while others are asked to take in a youth for months.
The Cupersmiths were asked by former Union of Youth Executive Director Scott Wopata to host a youth for just one night. The youth was in desperate need of shelter that evening.
"Scott called and said 'Hey, I've got a kid,'" Karianne Cupersmith explained. "You could just hear it in his voice, and it was just, 'Alright, we'll help.'"
The family, which includes a college-age daughter and son in high school, then officially joined the Wallflower program. It went on to host its first guest for almost two months, later hosting a second guest for a weekend. Most recently, they hosted a third youth for three months.
The Cupersmiths have gotten better at the gig as they've become more experienced.
"A key right away is to just get them some rest, because they've been struggling for a while not knowing where they're going to sleep, what they're going to eat," Dan said. "There is vulnerability on both sides, so the idea is to get that trust and make them comfortable."
The two long-term guests were quite different, the couple noted, one was more of an extrovert and the other an introvert. Both presented challenges."
(With the extrovert), we had to put boundaries in place," Karianne said. "We started with midnight (curfew) and that was too late for us, and we said, 'Hey, we need to go back to 10 p.m.'"
She continued, "With an introvert, it's difficult to find out what the needs are and the right encouragement to get them going."
But while the process wasn't always easy, it was worth it.
"Seeing that switch from where they're fighting, struggling, stressing out to actually getting comfortable and feeling safe," Dan said. "With one individual, you actually saw the moment. They curled up on the couch and fell asleep like a child; they felt safe and probably felt loved. That's one of the best things I got out of it; giving peace."
Karianne added, "I had some of the best conversations; they had such interesting experiences and perspectives of the world. When they trusted us enough to share those stories, it just melted the heart."
Schools
The Northfield School District has its own ways to help homeless youth. From chipping in for gas and groceries to arranging transportation and waiving classroom fees, the district can provide at some relief to housing insecure students.
The goal, according to Assistant High School Principal Marnie Thompson, is always to enable kids to stay in school. When students earn a diploma, it opens up possibilities for jobs or post-secondary training that are key to leaving homelessness and poverty behind.
"We really want to instill in kids a sense of hope, that this doesn't have to be their destiny, that there's things they can do to break that cycle and become housing stable in the future," said Thompson.
But when a student doesn't have a safe place to stay at night, school often falls by the wayside. Homeless youth are often also struggling with mental health or chemical addiction — or have a family member dealing with these issues — which makes it tough to sit in a classroom and learn.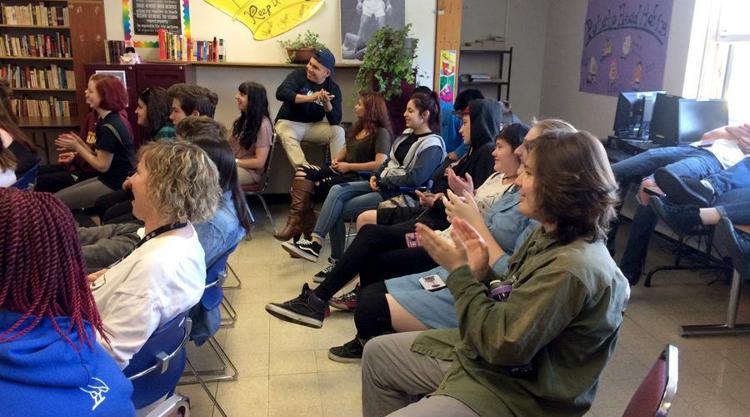 Some homeless students attend the Northfield Area Learning Center, which allows them to adjust their course of study based on their unique situation. On average, 10 percent of the ALC's student population is either homeless or lacks stable housing, according to staff.
"Maslow's hierarchy of needs tells us that basic needs must be met in order to have a student reach a higher level of thinking/learning," said Daryl Kehler, Area Learning Center director. "Our program is designed differently to accommodate for students dealing with these intense issues."
Both the ALC and the high school see success stories, where a previously homeless student obtained a job and stable housing. District leaders remain optimistic that with the right support from the right people, homelessness won't be a permanent barrier to whatever future a student wants.
Community solutions
While those organizations and institutions designed to work directly with kids can make dents into the problem, making significant change to a community problem requires community solutions.
Rice County Social Services utilizes a foster home program to help youth across the county find a suitable living place when needed. But there aren't enough families to house those in need, and there aren't enough resources available to provide the support those foster families and homeless youth might need.
"I have four staff, and they're some of the most outstanding people I've worked with in my lifetime, so I know we do everything possible to reach these youth," said James Marthaler, a Social Services supervisor. "But any young people up to the age of 21 struggling with mental health issues, we cover."
Schools, nonprofits and individual advocates help plug the gaps that local governments can't fill. They're especially effective when working together. Northfield has a good start with an organization like Union of Youth, and it's base, The Key, leading the way.
"I wish more towns had more places like this, because it makes such a difference," said Key youth Annette Smith.
But the Key can't solve youth homelessness alone. It takes support from the people and groups that have the ability to provide it. Another Key kid, Luz Yajaria Soto, noted that more emergency and affordable housing in Northfield could make a difference.
The city's lack of housing for those who need it most is well known to community leaders. Affordable housing is a priority within Northfield's current strategic plan. It's proven difficult to add significantly to the current stock, though. The Housing and Redevelopment Authority is aiming to build new town homes, but the process is slow. Rice County Habitat for Humanity is consistently building new homes for families, but the organization can only build so many at a time.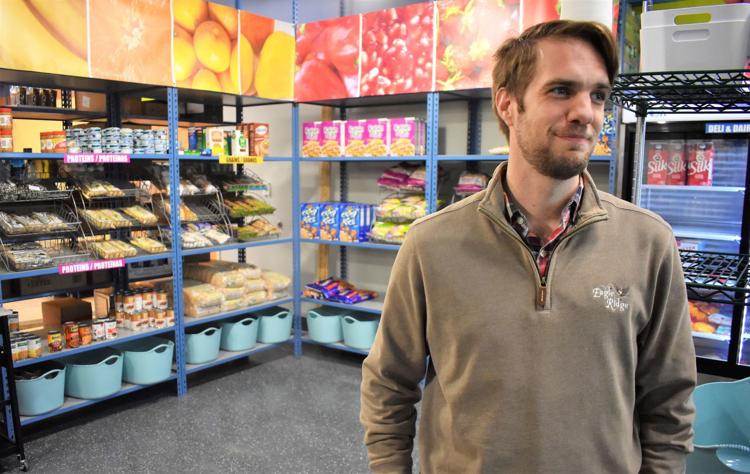 As far as emergency housing goes, finding an available and safe location that can provide the necessary facilities is not easy. Another nonprofit, Community Action Center, is trying to make solutions happen.
According to Executive Director Wopata, the CAC has an agreement to acquire a property in town that it hopes can serve as emergency housing. The deal isn't quite finalized but staff hopes to create something "well-supported, filled with hope, and offer it as an opportunity for the entire Northfield community to think about how we respond to our own needs."
"The focus is about providing a process and infrastructure for all members of the community to get involved with the solution," Wopata said.
And that's what everyone working to end to youth homelessness in Northfield is trying to say. Finding solutions is possible, but it's a group effort with no simple answers.
"I think it's really important that we, as a community, work collaboratively, that it doesn't belong with just the school or county agencies or nonprofits," said Thompson, the high school assistant principal. "We all have to work together to figure out solutions for these students, to get them to high school and whatever's next for them … We can all play a role in making sure we don't have any homeless youth in Northfield."