2020 was a year Northfielders would like to forget for many reasons.
Last year, COVID-19 brought everyday life for local residents to a dramatic stop and caused immeasurable physical and economic suffering. Not only that, but in November the iconic downtown Archer House was heavily damaged in a large fire, one of the most devastating in the city's history.
Here's what grabbed the headlines for Northfield News readers throughout the year.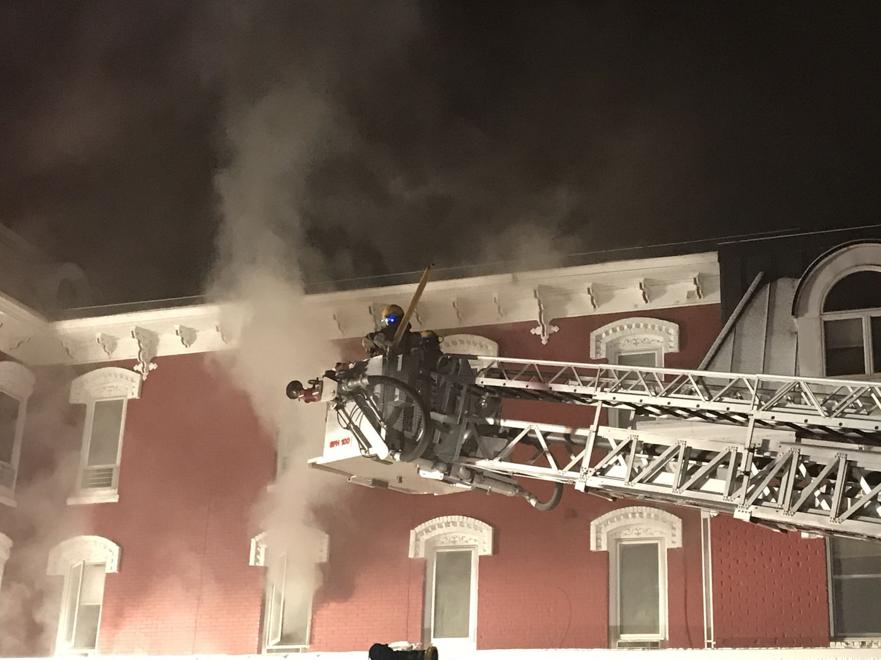 1. Fire heavily damages historic Archer House
The historic building appeared to be a total loss following the devastating Nov. 12-13 fire that left crews on scene for nearly 24 hours. Brett Reese, CEO and managing partner of building owner Rebound Hospitality, added that despite the definite possibility that the building is beyond salvaging, Rebound hopes to save what it can or utilize any possible space within the building.
The iconic hotel, built along the east bank of the Cannon River more than 140 years ago, sustained heavy smoke and water damage throughout the building, according to Northfield Fire Chief Gerry Franek.
The fire was reported at approximately 3:30 p.m. Within 15 minutes, the inside of the restaurant was filled with smoke. As of about 5 p.m. that day, smoke was billowing from all floors of the Archer House. The Archer House includes the River Inn, bar, Chapati, Smoqehouse, Northfield Tavern and Paper Petalum. Fire crews remained on scene until Friday afternoon
Franek described firefighters' work within the building as "slow and tedious," due to the age of the building and the layers of construction material added during previous remodeling projects undertaken since its 1877 construction. Franek said the fire spread throughout the building in walls, areas designed to hold pipes and cables, and hidden spots where fire crews couldn't reach, making it hard to determine where the fire had gone. The fire has been traced to a food smoker at Smoqehouse.
Gaping holes are still visible in the back and front portions of the building.
"It's another tough, sad day for this community and also the building owners," Franek said.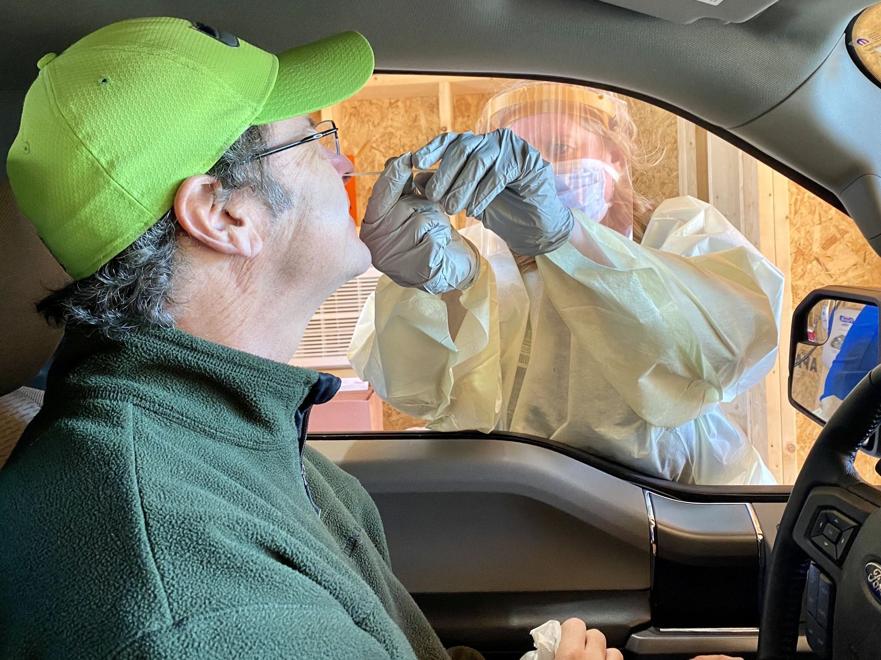 Government meetings have taken place virtually for a better part of the year.
Perhaps the biggest indicator of the pandemic, however, has been the ongoing restrictions to business owners and the general public, a preventative measure officials see as a way to slow the spread of the virus. Though many Northfield businesses remain, restrictions will last until at least the initial stages of 2021.
In Rice County, 57 deaths from the virus have been reported. In the more populous Dakota County, there have been 285 deaths. The toll of the virus has been especially stark in long-term care facilities across the state. As of Dec, 28, of the 5,160 deaths were attributed to the virus in Minnesota, 3,339 have been residents in long-term care or assisted living facilities.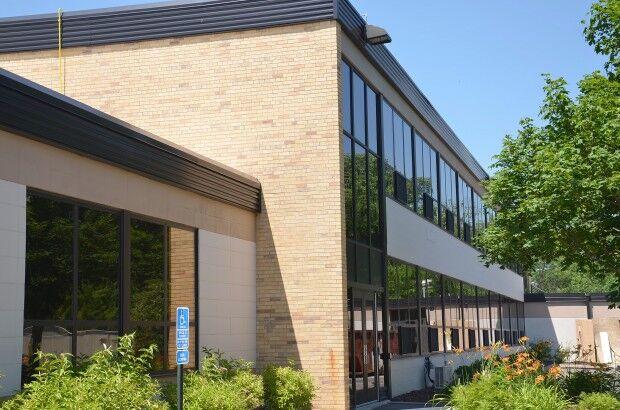 3. City Council elections
Northfield Mayor Rhonda Pownell captured a second term as mayor in November. With all eight precincts reporting, Pownell had 6,973 votes, handily defeating challenger David Ludescher, who had 3,606 votes — 65.6% to 33.95%. Pownell was first elected mayor in 2012 and initially elected to the council in 2008. After two terms, and an unsuccessful first run for mayor in 2012, she was elected in a close race against then incumbent Mayor Dana Graham in 2016.
"It will be a great opportunity to serve another term," she said.
Incumbent Councilor Brad Ness also ket his seat on the board. Council challenger Jami Reister bested incumbent David DeLong and George Zuccolotto won in a race against Don Stager. Their terms begin this month.
For the Northfield School Board election, incumbent Amy Goerwitz was reelected with 16.27% of the vote, while newcomers Claudia Gonzalez-George and Corey Butler were also elected with with 17.05% and 12.32% of the vote, respectively.
The final open seat for the Northfield School Board election was decided by only 125 votes, with incumbent Noel Stratmoen garnering 11.56% of votes to retain his seat ahead of Eric Lundin, who received 11.27% of the vote.
In Dundas, Luke La Croix and Luke Swartwood won the two seats open for the council. La Croix, co-owner of Cartime Auto Center in Dundas, received 410 votes and Swartwood had 352 votes to gain their spots. Incumbent John Cruz finished fourth with 235 votes, behind Kim Hildahl, who had 322 votes. Former city administrator John McCarthy received 230 votes.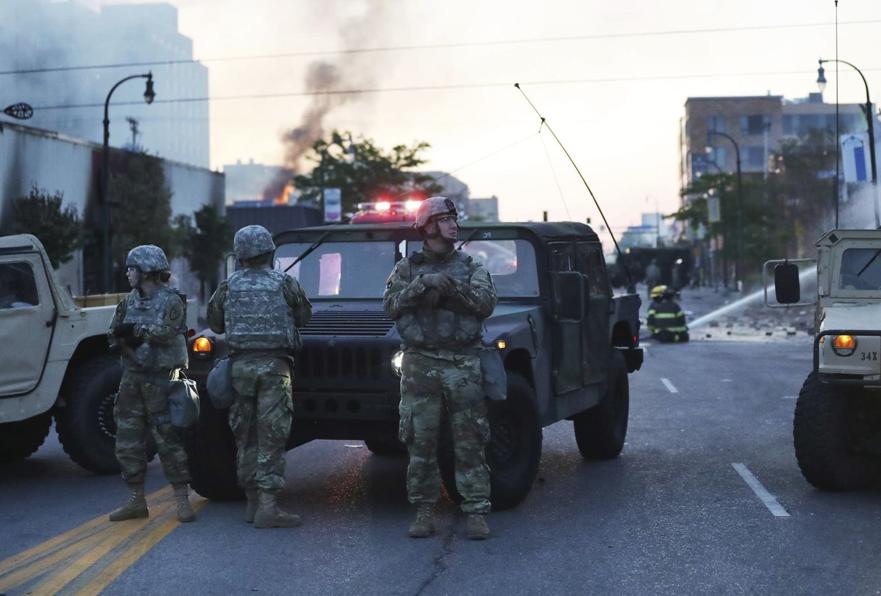 4. Northfield businesses advised to lock doors, activate cameras as tension rises following death of George Floyd.
Late May was an especially harrowing time for the Twin Cities following the death of George Floyd in Minneapolis Police Department custody. Many throughout the U.S. attributed his death to ongoing police bias against people of color, and thousands took to the streets to call for change. Also in the days following, businesses and neighborhoods were reportedly destroyed or damaged near where Floyd's death took place. That situation proved to be a source of concern for the surrounding areas, including Northfield. Here, police said May 29 that they were ready should such destruction spread south into the community. A curfew was issued for Sunday, May 31. Extensive damage was not reported locally.
"NPD is aware of growing concerns in the community for criminal acts that have so tragically destroyed other communities and detracted from the passionate peaceful protests," then-Deputy Chief Mark Elliott wrote in an email. "We are closely monitoring the situation and have additional resources ready to respond should they be needed."
Floyd's death also sparked calls for police reform and more steps organizers said would ensure racial equity. 2020 saw the City Council approve a citizen-led police task force to review any updates to Police Department policies. The council also passed a racial equity plan, an initiative Program Coordinator Beth Kallestad said is intended to help people of color who are plagued by racial inequities across societal indicators for success, including education, criminal justice, employment, housing and public health. A major component of the city's initiative includes normalizing city staff and community conversations centering around race and equity, and distinguishing between individual and institutional racism, and implicit and explicit bias.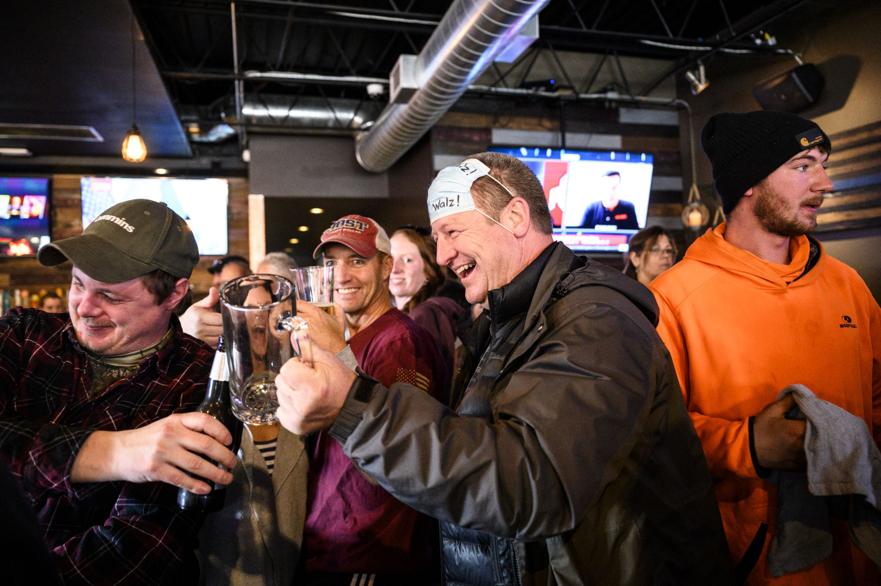 5. Business owners defy Walz, state files lawsuit
Ongoing restrictions on indoor dining and gym activities late this year Gov. Tim Walz said were needed to control the spread of COVID-19 have drawn pushback from local businesses, including from Lisa Monet Zarza, co-owner of Lakeville-based Alibi Drinkery and Alibi at Froggy Bottoms in Northfield. Monet opened her Lakeville establishment last month, a move that drew large, mainly unmasked crowds.
Monet Zarza noted though she and fellow business owners believe the virus is real, they feel the economic impact and psychological toll they, their employees and the broader community face are even greater threats. The emotional toll is staggering, she said, adding that the shutdowns imposed by Walz and other governors have resulted in suicides and preventable deaths, social isolation and drug abuse across the country. To her, she had no choice but to open to save her business and her 45 employees, now furloughed.
However, Monet Zarza was sued by Attorney General Keith Ellison, who has successfully moved to close other noncompliant restaurants during the executive order, and Dakota County District Court Judge Jerome Adams seemingly expressed support for the state during a court hearing last month. In filing the lawsuit, Ellison said noncompliant restaurants were placing the community at risk during the pandemic.
"The right to go to a restaurant or a bar is not considered a protected activity under the Constitution," Abrams said. "As a result of that, the standard the state has to apply to these types of activities is considered to be the lowest standard, that is: Are the actions of government rationally related to a legitimate purpose?"
He also reportedly suggested the state's actions to curb the spread of COVID-19 have been reasonable.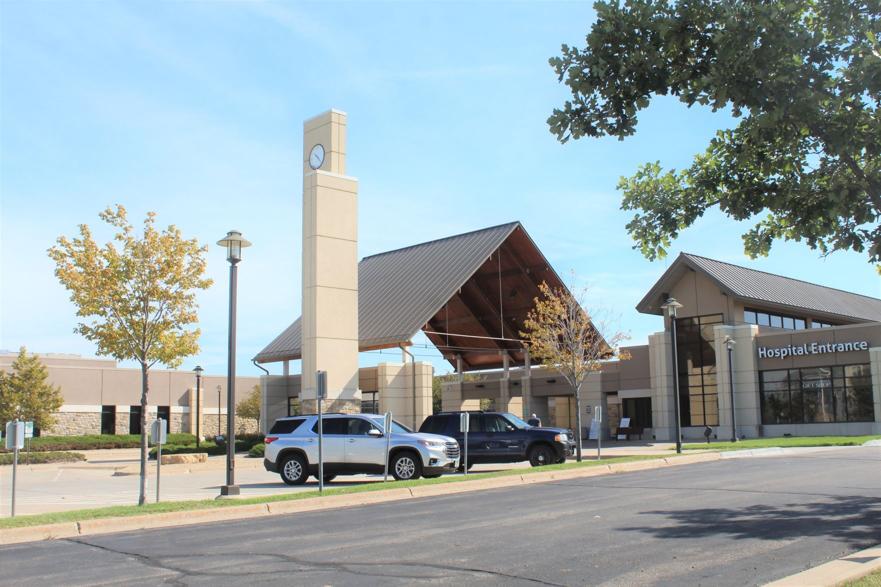 6. Lawsuit: Physicians violated standards of care, hospital fired whistleblower
A former Northfield Hospital & Clinics nurse alleged in a lawsuit filed late last summer that the hospital violated the state's Whistleblower Act by firing her as she tried to sound the alarm about improper surgical techniques and delayed followup visits, leaving patients at greater risk of cancer recurrence.
Kaya Latzke, who served as the hospital's endoscopy program manager for more than five and a half years, is seeking damages, back pay and compensation for benefits she said she would have been entitled to if she was still employed at the hospital.
Northfield Hospital & Clinics has said the lawsuit "is without merit."
"Endoscopy care at NH+C is safe, thorough and professional," said Director of Communications Betsy Spethmann after the lawsuit was filed. "We regularly review care provided and connect patients who require followup care. Endoscopy patients who require followup care, for any reason, have been notified."
A scheduling conference in the case is scheduled for Jan. 15.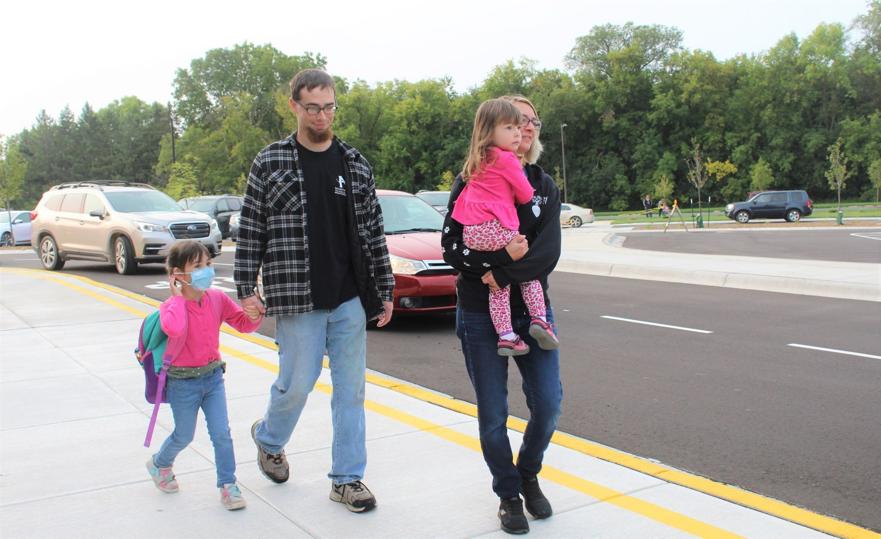 7. Greenvale Park Elementary School opens
Students began to file into the new school, made possible by a $41 million 2018 referendum in September. The building is 90,000 square feet, larger than the approximately 65,000-square-foot footprint of the former Greenvale Park building. Northfield Public Schools Superintendent Matt Hillmann said the abundant amount of natural light in the new building and the small and large group offerings have been made possible by the new space.
The former Greenvale Park building was constructed in 1971 with an open concept, which at the time was seen as forward thinking. However, that layout meant Greenvale lacked space to provide the interventions and small group work many students needed. Approximately $1 million in renovations have been completed on the former Greenvale Park building as it transitioned into Northfield Community Education Center.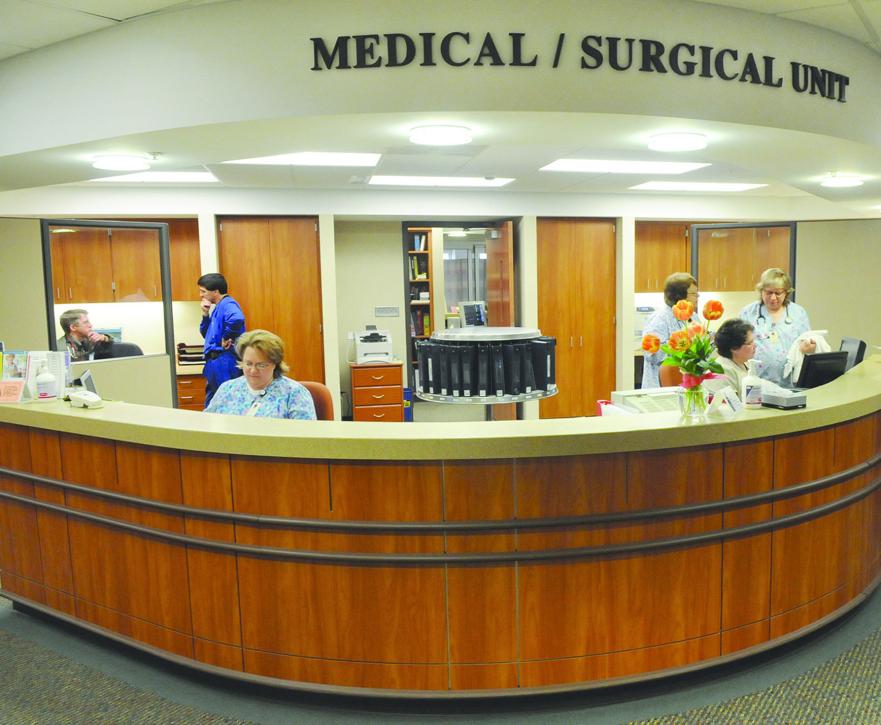 8. Hospital to transfer, lay off staff to avoid projected financial loss.
Northfield Hospital & Clinics announced early this year, pre-pandemic, that it would reduce hours for some employees, transfer others within the organization and lay off another dozen workers to fend off a projected $1 million budget loss brought on by changes in the health care industry. At the time, the health system announced it would not replace six vacant positions. For 30 employees, the hospital planned to reduce working hours or reassign them within the organization.
The changes were expected to take place along with managing operating expenses and growing revenue where possible. Hospital officials traditionally strive for a 3% profit in most years but have settled for 2% in 2021, meaning they had to find $3 million in either revenue or cuts.
NH+C CEO Steve Underdahl said the changes were needed due to a decline in the number of inpatient days and some surgeries, and procedures moving to outpatient care. He added insurance company restrictions have resulted in the mandatory use of ambulatory surgery centers for some services and an aggressive prior authorizations process. He said high-deductible health plans are resulting in patients delaying or forgoing treatment, engaging in more price shopping and being saddled with an increase in bad debt. There have also been cost increases for drugs, some supplies and talent.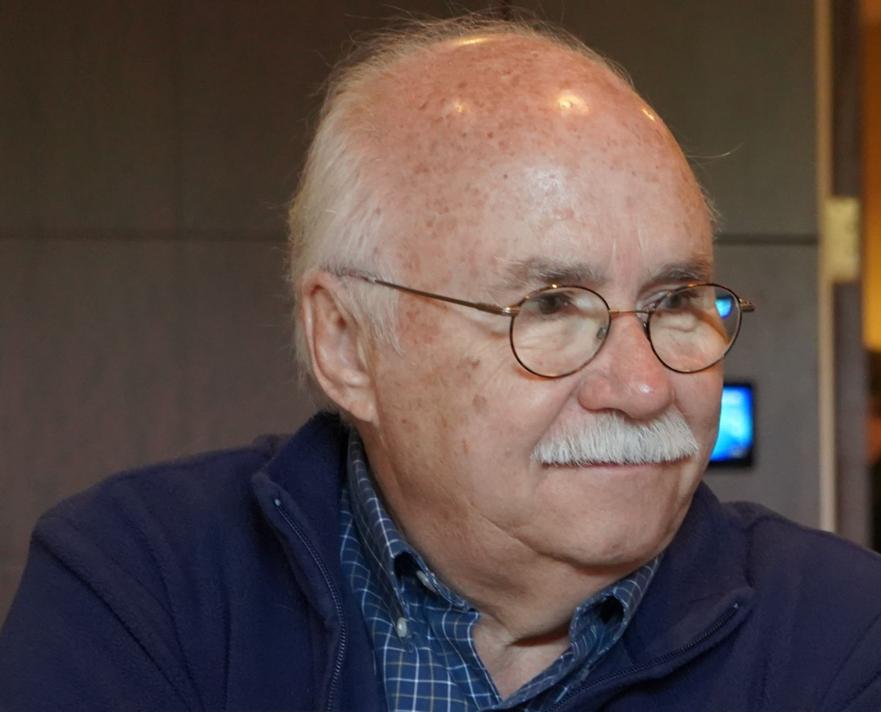 9. Bridgewater supervisor killed lauded for his dedication to the township, son assumes role.
Rice County Sheriff's deputies found Ebling, 71, after responding to a call that a tractor had rolled over down an embankment in the 9000 block of Albers Avenue in rural Bridgewater Township west of Northfield.
At a special meeting later that month, Bridgewater Township's Board of Supervisors tapped Andy Ebling to fill his father's spot. The younger Ebling was expected to serve on the township board until 2021, when four of the five supervisor positions would be up for election. Andy was selected after three other candidates stepped forward to succeed Ebling in his role: Mary Franz, Brad Pfahning and Janalee Cooper. With Supervisor Glen Castore leading the discussion, supervisors considered the candidates based on five factors: Commitment to agriculture, road experience, board experience, township experience and a willingness to make a long-term commitment to serve on the board.
Supervisors found Ebling's ties to the township's ag community and involvement with the community in other ways appealing.
"He has fresh ideas, but also experience," Supervisor Kathleen Kopseng said. "I think that would be a good fit."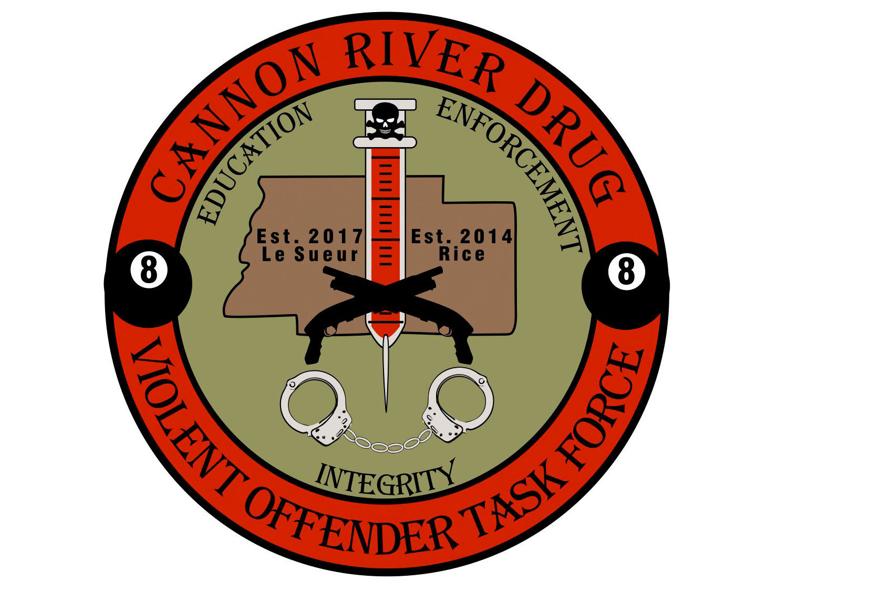 10. Task Force busts two now charged with possession of $1M in meth.
Using ground and air surveillance, law enforcement agents tracked a pair of Minnesotans through several states before discovering the two with an estimated $1 million worth of methamphetamine, court records show.
Lucas Jay Madison of South St. Paul was charged with a first-degree aggravated controlled substance crime and importing a controlled substance across state borders. Katherine Byrd Campbell of Rochester was charged with aiding and abetting the importation of a controlled substance across state borders, and aiding and abetting first-degree meth possession. The pair, along with Jared William Merta, Wade Salem Salwei, Mark Oren Schorn and Brandon Earl Swanson, have since been charged with one count of conspiracy to distribute methamphetamine in federal court in connection with the case. Madison pleaded guilty in July 2020 and was sentenced to more than 19 years in federal prison in November 2020.
Madison and Swanson were charged after Cannon River Drug and Violent Offender Task Force members, with assistance from other law enforcement agencies, conducted a traffic stop April 14 on a truck traveling north on I-35, 2 miles south of the Lyndale Avenue exit in Faribault, according to court documents. Agents, who had reportedly been tracking Madison and Campbell as they traveled from Phoenix to Minnesota, maintained surveillance on a rental vehicle they were in as they went through Iowa into Minnesota.