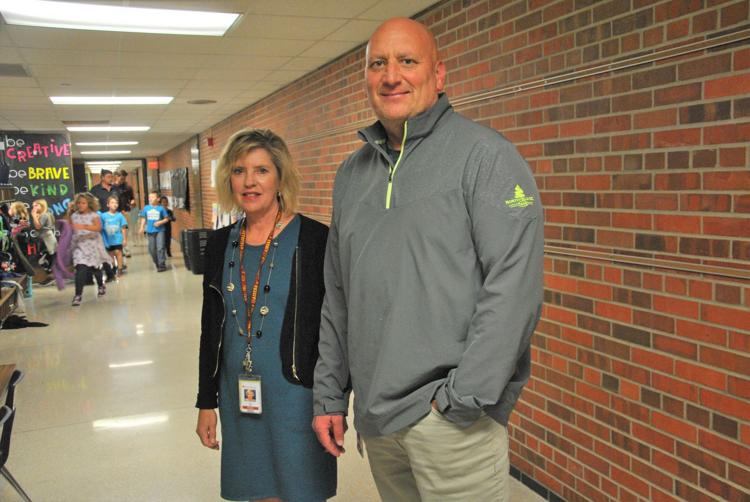 Behavior coaches at Northfield elementary schools are helping students work through academic and behavior challenges in ways tailored to individual student needs.
Northfield Public Schools Superintendent Matt Hillmann said as Northfield continued studying childhood academic achievement it became aware that individual student behavior was negatively impacting learning.
"That was the impetus for us to start it," Hillmann noted of why the district began using behavior coaches as well as instructional coaches four years ago.
Today, the district has four behavior coaches who help elementary school students become better learners and classmates: Kris Johnson and Melissa Larsen at Greenvale Park Elementary School; Adam Danielson at Bridgewater Elementary School; and Peggy Witt at Sibley Elementary School.
On a typical day, behavior teachers focus on student skill-learning. They also intervene when needed when students struggle with direct instruction or small group work and help other teachers coach, guide and support students. Sometimes behavior coaches' help comes in the classroom while at other times it comes in other spaces in the school.
The specialists all have experience in teaching at the elementary school level. Danielson was previously a fourth- and fifth-grade teacher. Witt was an elementary school teacher, took some time off after having children and later was a second-grade teacher for 10 years. Johnson has taught for four years.
An understanding that led to the introduction of behavior coaches is the connection between behavior and learning.
"When we can address those things and get the student in a mindset — and sometimes it's called a mind-growth set — they're more ready to receive and succeed," Johnson said.
Having the program at the elementary school has proven easier than at the secondary level because of the structural differences in the school day. Elementary students are in one classroom for longer periods while older students frequently shift from class to class and research shows that earlier intervention can have a greater impact on long-term student achievement. There is also a larger support structure for students with behavior and academic needs at Northfield Middle School and Northfield High School, further marking the need for the behavior coaches at the elementary level.
"The intellect is there, the skills are there," Hillmann said. "it's just a matter of helping students develop strategies and skills, intervening with issues of behaviors no different than issues of mathematics or reading."
Said Johnson: "That's the bedrock. It's a good place to start."
Teachers normally make referrals to the program. Elementary school teachers complete Social Academic Behavioral Risk screening assessments for every student. Based on those scores, students are identified as either at-risk or not.
One of the core aspects of the program is its focus on instructing, not punishing.
"Intervention is teaching, is teaching the behavior, the expected behavior, versus punishment." Witt said.
"It's getting out in front of it," Johnson said.
"People misunderstand," Hillmann said. "I think sometimes when people hear what we're talking about here they misconstrue what we're saying is that there is no consequences. That is not true. What we would say is our consequences are actually focused on what can we do that the reasonable person would say would change the behavior in the future."
The biggest sign behavior coaches are working could come from the teachers themselves. Danielson has noticed beneficial relationships with students he has forged. Children he has helped sometimes wave at him when he walks down the hall.
"They just need an extra scoop of instruction," Larsen said of the students he coaches. "I don't think there are enough people that can support children now. The more relationships that a child has with trusting adults in a safe setting is just a good recipe for life."
The behavior coaches are only a small part of support the district provides. Every school has a licensed social worker, licensed nurse and full-time school psychologist.
Although the coaches say progress in the students isn't always quickly achieved, the improvement students show — a process that sometimes takes years — is the highest honor and motivation for them.