Northfield officials say Streets and Parks Department understaffing is complicating their effort to eliminate potholes and conduct other necessary work.
The city is operating with six Streets and Parks Department members, whereas cities of comparable size have between 10 to 15. Officials say the city used to have more department staffing before statewide budget cuts enacted between 2005-07.
To help combat the shortage, the Streets and Parks Department is requesting an additional employee this year, which is also being recommended by Northfield City Administrator Ben Martig. The Northfield City Council has not decided whether to meet that request.
Councilor Brad Ness said he supports hiring an additional Streets and Parks Department employee. To him, department members do a good job of prioritizing.
"I know that that department works extremely hard," he said.
"They're doing a pretty darn good job, but there's always things to be missed."
Mayor Rhonda Pownell also spoke highly of the work the department has done. She expects the council to consider hiring additional staff in the future to ensure community needs are being met and anticipates the council will have to make "some hard decisions" on funding.
Potholes place additional burden on staff
Streets & Parks Supervisor Jae Morrison said weather conditions this year resulted in a substantial number of potholes.
The freeze-thaw cycle causes potholes, especially in lower-performing roads. Heavy snowfall in April presented a difficult situation for the department because of the number of potholes and street conditions, situations they addressed while opening parks and athletic complexes for the season.
"Sometimes you think you are getting ahead, but the weather throws a curveball at you," Morrison said.
"There's a tremendous amount of work and a very limited amount of staff to perform that work."
Morrison noted he is aware of only one flat tire caused by potholes last spring in Northfield.
To combat the issue, Public Works Director David Bennett advised drivers to be aware of potholes, contact the city when they see them and drive around the holes.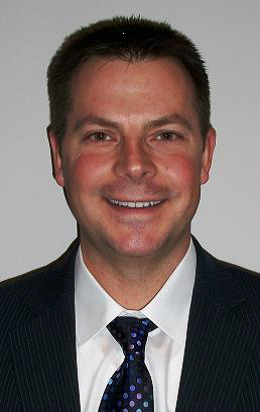 "If you let us know, we will get to it," he said.
Per Streets & Parks Department policy on potholes, a minimum of two staff members must be on-crew to fill them. The hot mix used to fill potholes costs approximately $60 per ton. This year due to the bad weather, the city used more than 200 tons. The department uses hot mix, gravel mixed with oil meant to bind the mixture together, in temperatures above 32 degrees, and cold mix when the temperature falls below freezing.