Bella Callery knows that poetry has the power to take raw, intense emotions and turn them into something beautiful.
It's this knowledge that drove the Arcadia Charter School senior's win at the national Poetry Out Loud competition May 1 in Washington, D.C. Callery was chosen out of about 300,000 poetry performers, winning her local school competition, then state, then finally competing against top speakers from each state to be named national champion.
The first two were chosen from Callery's frequent reading of Native American authors — Callery herself is Anishinaabe and runs a Native American jewelry beading business. The third poem, in which Lamb muses on the thoughtless killing of a fly, resonated with her commitment to killing no living things (not even mosquitoes, she said).
"I think it's important to find something like that, that you can connect to on a personal level," said Callery.
In the contest, speakers are scored based on dramatic appropriateness, accuracy of memorization, physical presence, voice and articulation, and evidence of understanding. For Callery, performing on a national stage was intimidating at first, but hanging out backstage with supportive, like-minded people put her at ease.
As for her first-place win, she described her reaction as more than a little shocked.
"I kinda just shut down. I wasn't expecting it," she said.
As the good news has sunk in, Callery said her reaction has shifted to "excited," especially considering the opportunities Poetry Out Loud has opened for her.
Callery's win means she will receive $20,000, which she will use to fund her education at Beloit College in Wisconsin. She hasn't settled on a major, but she plans to study something involving sociology, psychology and public health.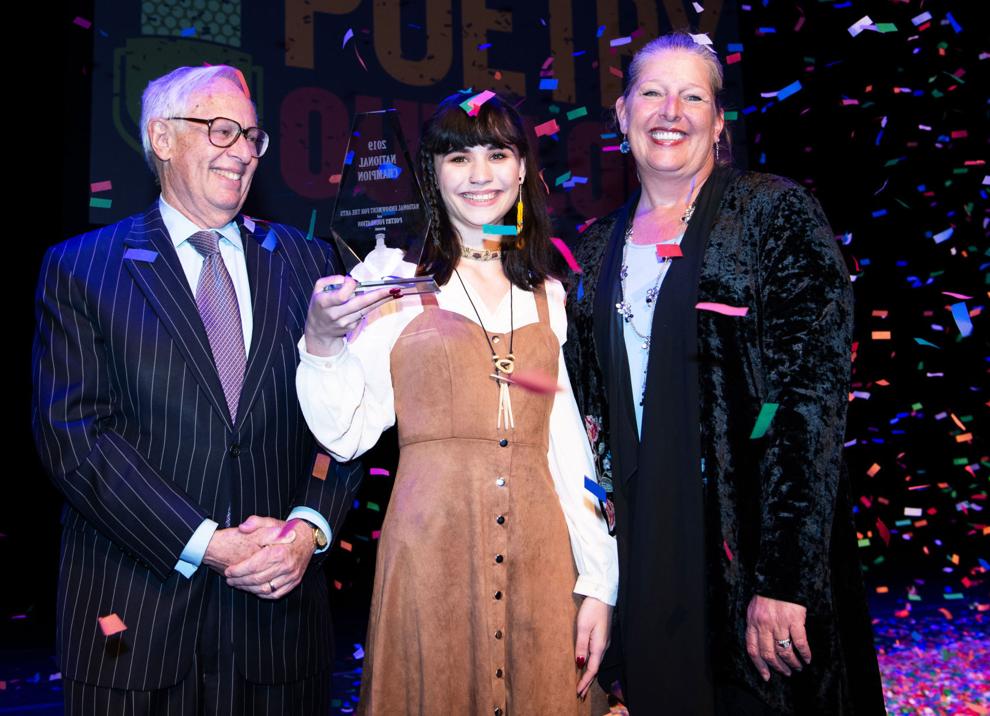 In previous years, Callery had help from Arcadia language arts teacher Scott Graves, who said he's watched her grow immensely from her freshman to senior years.
This year, he said she chose and practiced her poems independently, allowing Graves to fall back into the role of "supporter and cheerleader."
"She was open to suggestions along the way, but ultimately, it was about her finding her true voice and in turn giving an authentic voice to the poetry," he said. "Seeing her on a national stage was so satisfying, because I witnessed how much work she put into this process over four years."
Callery's performance also earned her a Twitter shoutout from Diaz, whose work she recited, and another favorite writer, Heid Erdrich. When Callery occasionally writes her own poetry, it's usually slam poetry, she said.
"I think poetry is a great way to take something you're feeling that's not always positive — though it can be — and turn it into something that's beautiful," Callery said.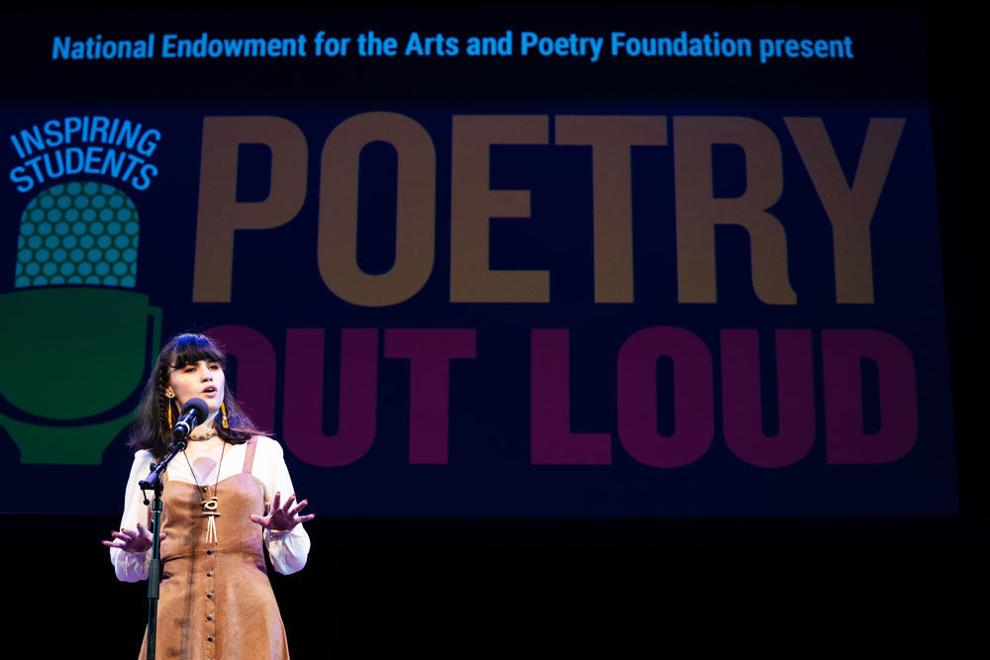 She noted that often, poetry's reputation is as something that requires decoding (green curtains may or may not mean the poet feels envy). While people like Callery enjoy these layers, for her it's also important to realize the range of poetry and its ability to reach anyone, even those who don't consider themselves literary-minded.
"Even if you think poetry is this big, pretentious thing, there's some poem that you'll connect to on a personal level," she said. "It's a way for other people to relate to you and put it into words and share it on a beautiful scale."