A new business selling an assortment of baked goods and confections.
Stir Confections, owned by Northfielders Caleb Metras and his mother, Denise Metras, offers fresh popcorn, cheesecake, chocolate cake, fruit pizza, coffees, approximately four varieties of cookies and crisped rice cereal treats. The store, which currently offers fruit pizza in recognition of summer, plans to switch that to seasonally appropriate deserts, like pumpkin bars, in the fall.
"More of kind of a sweet shop," Caleb, 23, a 2015 Northfield High School graduate, said of his description of Stir Confections.
For Caleb, opening the shop in his hometown was another way he and his mother could create food together.
"We've been in Northfield for the most part of my life, the majority," he said. "So it's been my hometown, I would say. I went to high school here, and my mom and I sold popcorn, the caramel corn specifically, wholesale. We sold it … at the Swag when it was downtown."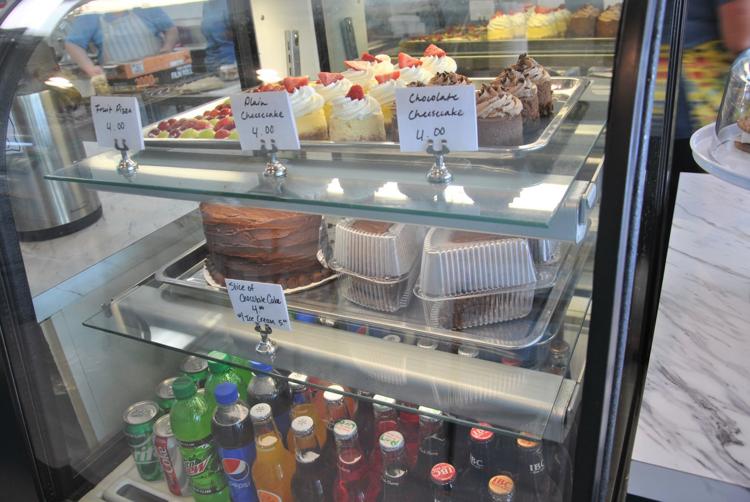 The pair had limited involvement in the baked goods industry for a few years but wanted to do more, eventually deciding to open the space.
"It was always kind of a dream," Caleb said. "We always wanted to start our own place."
Caleb and Denise receive help from their family in operating the shop from Allie Metras, Caleb's wife, and Rob Metras, Denise's husband.
"It's good to have support and know that everybody's behind you," Caleb said.
Although Caleb spends most of his week at the shop, he is having fun and wants customers to enjoy their purchases.
"Giving people what we have to offer," he said of their goals. "I think we make some good things. We have fun doing it and love to give it to people and let them enjoy it."
To Caleb, the steps in making a baked product make the process enjoyable, like the piping and garnish on a cheesecake.
"I love the craft," he said. "Just the ingredients that go into things and the result. And I love the details."
The first week has been hectic. The first day, the shop ran out of some ingredients mid-morning, forcing a trip to a store to restock ingredients. Caleb has not been getting home from work until around 9 p.m. most work days.
To Caleb and Denise, the fact that they make items freshly baked and sell the food every day to make sure the shop is properly run separates Stir Confections from other similar stores.
"We're excited to continue to be here and have people come in here and taste what we have," Caleb said.