The Northfield School Board on Monday approved more than $21.3 million in construction contracts for the new Greenvale Park Elementary School.
Approval came nine months after voters approved a $41 million referendum to pay for the new school and conduct other needed renovations.
The district is approximately $690,000 under its construction budget but is expected to come in at the overall projected budget price once needs for furniture and technology are met.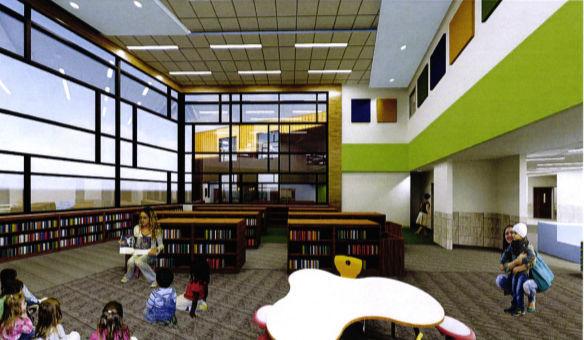 The district received 102 bids covering infrastructure work at the new school, with the majority having three or more competitive bids. According to the district, of the 35 contracts being recommended, four companies are within a 30-mile radius of the project.
The cost of the new school, estimated at approximately $28 million, includes replacing the original building, which was constructed in 1971. The open concept, which at the time was seen as forward thinking, means Greenvale lacks space to provide the interventions and small group work many students need.
The new elementary school is expected to be two stories, taking up a smaller footprint than the current building and containing a mix of the large and small instructional spaces in many modern schools. It will also have a fully secure entrance, currently lacking at Greenvale, and be built to hold 16 percent more students that will accommodate the district's increasing enrollment.
The new school is expected to have several ways to be locked down for events and safety purposes. Third-, fourth- and fifth-graders will be housed on the upper floor of the building.
The school is proposed to have acoustic panels to reduce harsh noise in the building. Energy-efficient systems, including LED lighting, are planned to be incorporated.
There will be a stormwater pond on-site to handle the increase in impervious surface, including parking lots and sidewalks.
Superintendent Matt Hillmann spoke highly of the work contractors have done on the projects and the company's competence. Although he said expects there will be hiccups in the process, but that the end result will be well worth the temporary hassle.
"This is just a huge step," he said of approving the contracts.
"This gets the ball rolling."
 Gender-neutral bathrooms are planned in the new school. 
Construction is expected to wrap up by the end of summer 2020.
The School Board received an update on work at Sibley Elementary. A new cafeteria will open up space for the media center and space around the school for various uses. The nurse's office is expected to be expanded and renovated. Construction on that project is also expected to be complete by the end of summer 2020.