Perhaps a single card, a small rectangle of identifying information, is enough to make a person feel they belong.
It's a thought that a Northfield group is asking the greater community to consider. Neighbors United, a collection of residents representing various facets of the city, has spent the greater part of 2017 meeting and organizing, seeking a way to improve the sense of belonging within the community.
At a press conference Thursday, the group announced a proposal to establish, by official city ordinance, a voluntary municipal identification card program within Northfield.
"It's an identification card with a picture. It's a glorified library card," group member Mar Valdecantos said. "The purpose is that it would benefit the whole community. It is a card for everybody to signal us as a city that is open to everybody."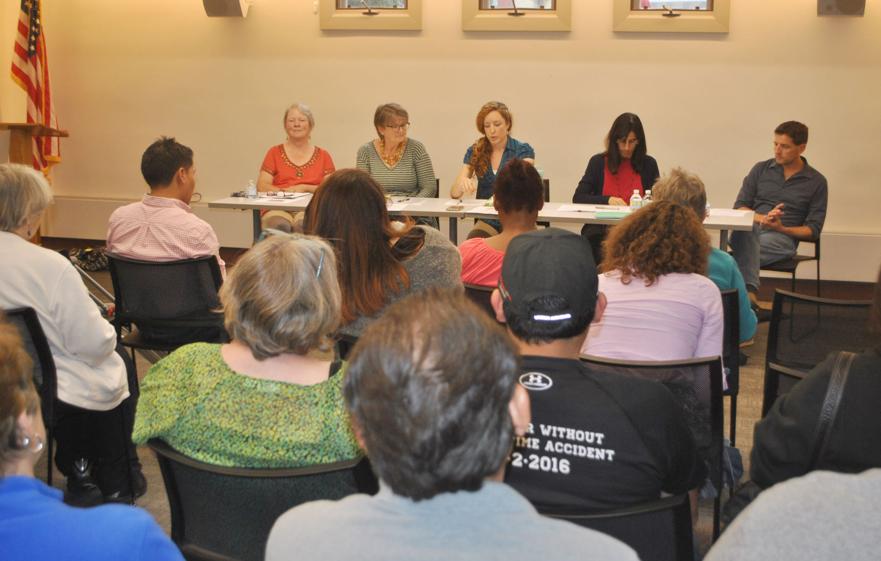 The municipal ID card would not be a driver's license. It would not be a tool for voting. It wouldn't even be enough to renew the tabs on your car.
But it would be a form of identification, which, depending on the interest of local businesses, could be used to open bank accounts, pick up medicine at the pharmacy, and make returns at local stores. It would be a tool to list one's allergies and emergency contacts. And it would be, Neighbors United hopes, a way for those lacking a sense of place in Northfield to gain confidence in their standing.
It also would be the first of its kind in Minnesota.
Northfield Mayor Rhonda Pownell, who has participated in some of the Neighbors United discussions on the potential municipal ID program and is supportive of vetting the idea, said she's not intimidated by leading the way.
"It does not bring me apprehension, because if an idea is good, if it's been well vetted and there is good reason to do it, we should bring it forward," she said. "What matters to me is if it's something that will meet the needs in our community."
Neighbors United started as something more like a working group last year, mostly with members of the Latino community. The idea, at that time, was to find ways to enhance Latinos' standing within the community and to ensure all residents knew their rights.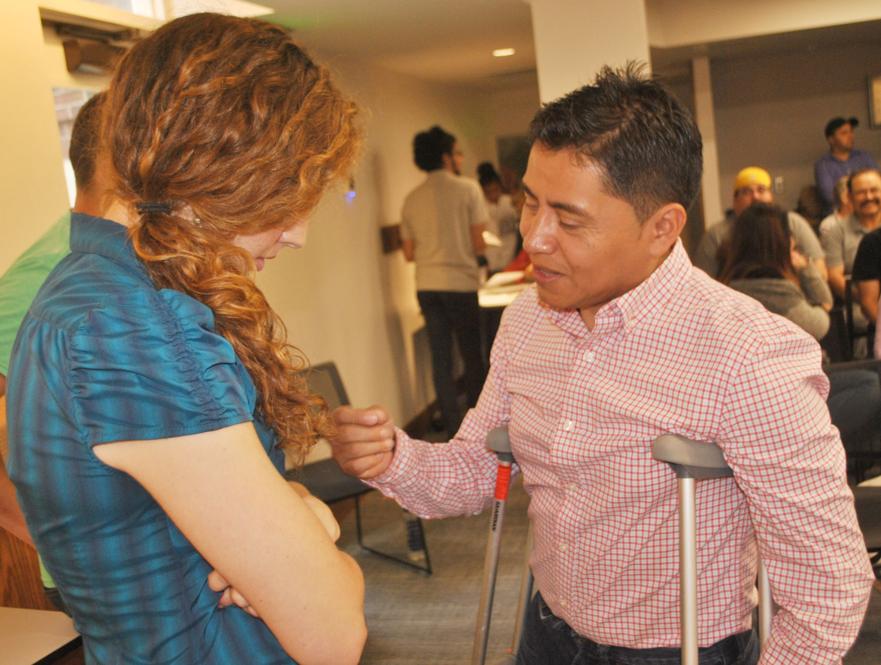 At one of the Neighbors United meetings, Espinoza brought up a program he had heard about while working on the east coast years ago: municipal IDs. New Haven, Connecticut was the first city to ever issue the cards in 2007. The city reportedly started the program to protect its 10,000 to 15,000 undocumented residents from being robbed and/or assaulted. The cards, there, now serve as identification, $150 maximum debit cards and library cards.
Over the last decade, many more communities have started similar programs, including larger cities like Los Angeles, Chicago and New York, in addition to various smaller cities and counties across the country.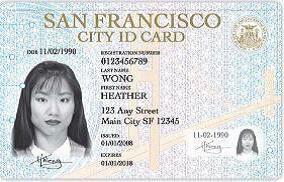 According to members of Neighbors United, the cards would directly benefit many groups within the Northfield community. The most obvious, perhaps, are undocumented residents, who often struggle to make simple transactions or pick up needed medicines, due to a lack of identifying documents.
Espinoza also believes the card can ease some of the fear, which has crept into immigrant communities recently.
"Many people now are afraid to call the police when there is, for example, domestic abuse, so by creating policies (like municipal IDs) that create access to all residents, and having a police department that supports all residents, it will be better for immigrants," he said. "They will be more comfortable calling the police department, and they will be able to identify and have no fear."
Some of the community's senior members could also potentially benefit, specifically if they've reached a stage when they're no longer carrying driver's licenses and would have difficulty accessing a birth certificate. International students, who often need to carry their all-important passports around town, could benefit as well. Transgender individuals, meanwhile, could identify by their preferred gender.
Laura Baker Services Association Executive Director Sandi Gerdes joined several other local organization leaders in writing letters of support. She noted that the card could benefit many of Laura Baker's clients with intellectual and developmental disabilities.
"Sometimes, accessing the documents required to receive state-issued identification can be difficult," she said in the letter. "... Municipal identification cards could assist in solving this issue and could provide our clients with a secondary form of identification."
A municipal ID program would likely be relatively inexpensive. A city employee could print the cards at a single location, where several different kinds of documents, including international identification, could be used to prove identity and residence. The program would require only basic record keeping.
It's also believed the cards would be generally affordable at something around $15 with renewals required possibly every five years.
However, for the program to realistically work, at least some support will be required from the greater community. The cards' potential biggest benefits for certain residents, related to financial transactions and medicine, would hinge on approval from local businesses. And if these cards are to create a sense of belonging, like members of Neighbors United intend, it needs to be in the hands of community members representing all parts of Northfield.
"It cannot be the 'immigrant card,' because that would defeat the purpose," Valdecantos said.
"There are a lot of groups in the community that will benefit very directly, but we also want to find ways to make this card have benefits and advantages that everybody can utilize," Neighbors United member Kathryn Lozada added.
There are a few ideas being considered by the group to make the IDs more appealing to all of Northfield. For one, it could double as a library card if the city agreed. Elsewhere, local businesses could offer discounts upon display of the cards. The IDs even work as debit cards in some cities.
Mayor Pownell said she likes the idea of broadening the cards' appeal.
"I think it's bringing the different groups together to determine if there is a way to make all our people buy into this, so it can be useful for all of our community," she said. "I don't know what [the perks] would be, but if we can create something that can benefit everybody, we've won."
Pownell, though, admitted the program isn't likely to receive 100 percent support from all residents, and at the end of the day, city staff and officials will need to make a decision.
"In Northfield, there is no lack for a diversity of opinions, but that doesn't mean you don't move forward on something," she said. "If there is a compelling reason to do this and there is a lot of buy in from community members and we've vetted the pros and cons, then we should do it."
Ultimately, the fate of the proposed ID program will likely rest in the hands of the council. Municipal IDs are generally established by city ordinance, meaning a majority of councilors will need to agree to the idea.
Pownell said she's supportive of elected and appointed city officials, along with staff, researching and assessing the idea. At this point, she said she feels good about what it could bring.
"We want a community that is safe, welcoming, that meets the needs of the people that are here," she said. "From what I've seen, there appears to be a gap that a municipal ID could potentially fill."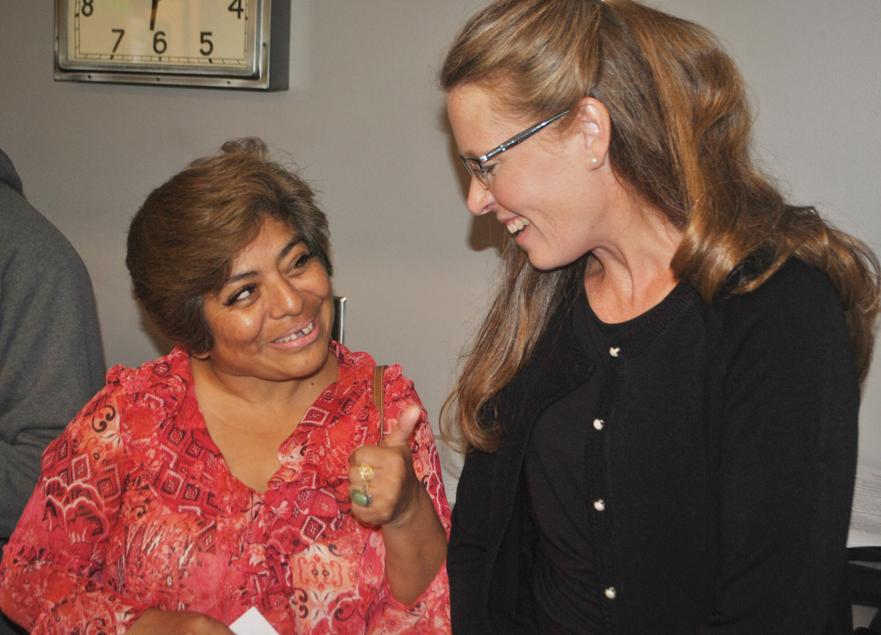 Before it even reaches the council, the topic will be considered by the Human Rights Commission, which is expected to then make a recommendation to the council. Neighbors United members Valdecantos and Angelique Dietz are both also members of the HRC. Dietz spoke at the Neighbors United press conference Thursday and explained the process the HRC will undertake.
"We want to proceed efficiently and timely, but also with due process," she said. "We want to come to a really solid recommendation to the City Council."
Dietz admitted to being in favor of the ID program, though she noted she does not speak for the full HRC board. She pointed to the three-year strategic plan, being crafted by the council, which includes a goal of improved access to city services for all demographics. She said the municipal IDs, then, fit perfectly into the already proposed near-term strategy for Northfield.
City Administrator Ben Martig has taken part in some conversations with Neighbors United, and he said the idea of the cards would be to enable all residents to have "full, productive lives," in addition to potentially providing certain benefits to the greater community. He said staff has limited local resources for considering the applicability of the program in Northfield, since it would be the first of its kind in Minnesota, but staff will continue to research the topic.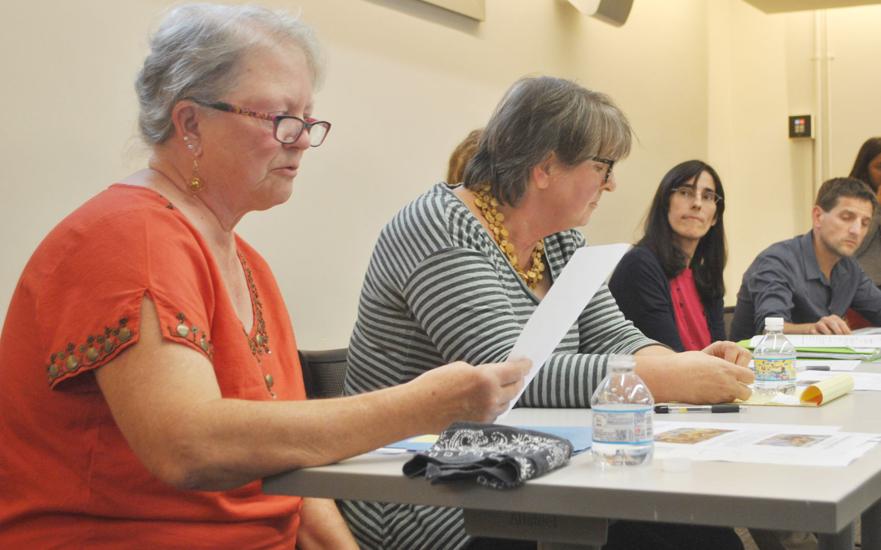 For now, as the finer details are still developed, supporters of the proposed ID program aren't shying away from the less practical, more emotional potential benefits. They believe these cards, whatever perks they end up carrying, represent something crucial.
"Our slogan is 'we all belong,'" Valdecantos said.