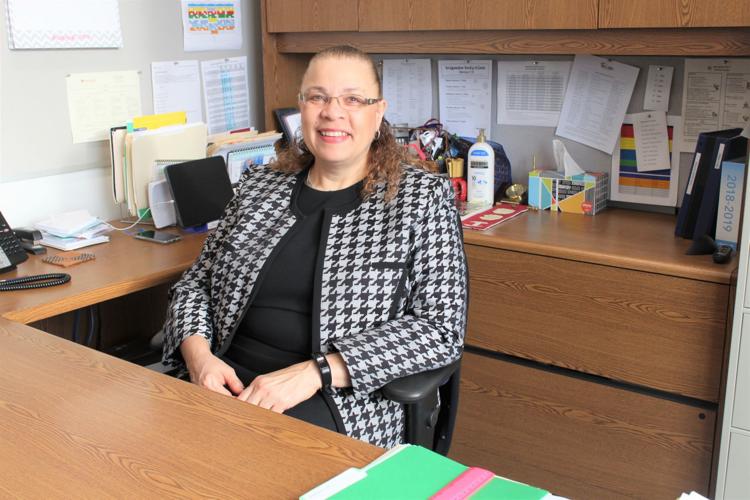 The road wasn't always easy for Bridgewater Elementary School Principal Nancy Antoine.
While growing up in Lutsen, Antoine was poor and experienced discrimination. As a girl of color, she said people on the bus she rode only allowed her to sit with them because of her academic ability.
Despite challenges posed by her childhood, Antoine is now an accomplished, highly regarded administrator over her 12½ years as an administrator in Northfield Public Schools who has earned the respect of educators across the state.
Antoine has been nominated three of the last six years for the Minnesota Elementary School Principals' Association National Distinguished Principal. She is serving as past president of the Minnesota Elementary School Principals Association and was appointed by former Gov. Mark Dayton to the Board of School Administrators, a group that hears complaints levied against school administrators from around the state. She has also served on the committee that selects the Minnesota State Teacher of the Year.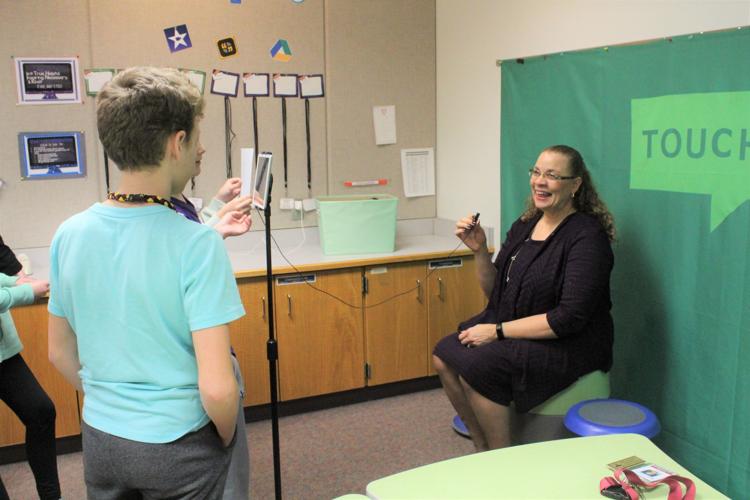 Bridgewater Behavior Coach Adam Danielson, who has served under Antoine since she arrived in Northfield, said she cares about students, makes good connections and is approachable. He described her as easy to get along with, kind, intelligent, having experience teaching in rural and inner-city settings and being willing to take criticism or suggestions for improvement.
"She really wants to help students and staff meet goals," he said.
Antoine's biggest motivation to coming to school every day are her students and staff.
"I enjoy greeting the students every day as they arrive hearing their stories and quips; they are full of energy and excitement as they start their day," Antoine said. "Some of the students share their concerns as well, and want help to ensure them that everything will be OK. I also enjoy being a support to the staff at Bridgewater. It is a great feeling to help a teacher be successful with an idea, project or with a particular student."
Beyond grades, Antoine wants her students to know she cares and that she is invested in their future success.
"I want students to say that I truly know them as an individual," she said. "I try to learn the names of all of the students, and want to know as much as I can about each student. I also want students to view me as a positive role model for them. I see my position as a calling and not a job, and I always want to conduct myself in a manner that is congruent with my position."
Antoine enjoys seeing students outside of school, and strives to be a role model and make her students realize they can be whatever they want to be if they work hard and act well.
"The sky's the limit for all of our children, but they first need to believe in themselves," she said.
Antoine encourages teachers to try new ideas to meet student needs. She spoke highly of her staff, calling them "creative and innovative."
"I have a kindergartner that greets me every morning with, 'Good morning, Mrs. Antoine. Have a good day. I love you!' I respond, 'Good morning. You have a good day too. Love you too.' What a precious child. It is easy to know that this is the message that he receives at home daily. He makes my morning every day."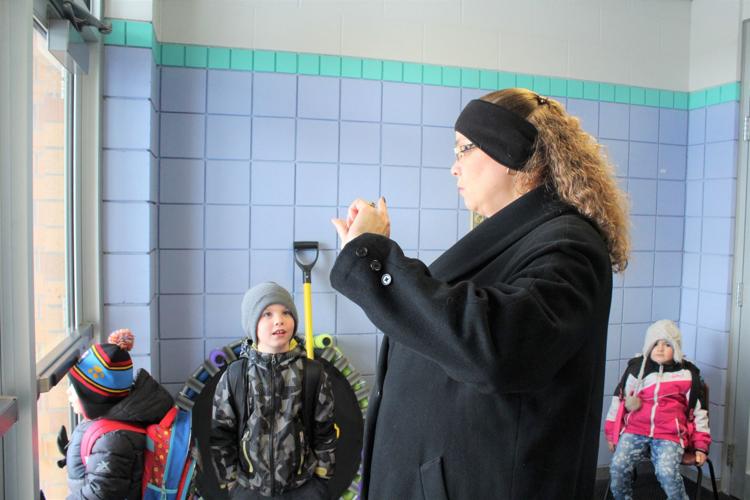 Video announcements with fifth-graders take place every day at Bridgewater, allowing Antoine to better know her students.
"They are also able to see another side of me that is less business-like with more personality and fun," she said. "These individuals know me well, and this establishes our relationship moving forward. They remember this experience after they have left Bridgewater."
Antoine's goals as principal revolve around making Bridgewater a quality school.
"I want our families to feel welcome and included at Bridgewater; they have a voice and can share their comments and concerns at any time," she said. "I want our staff to want to work at Bridgewater, and feel supported. I also want them to be able to use their professional skills to the best of their ability knowing that I will be their biggest cheerleader if they are successful, and I will also be there for them if an idea doesn't work out, still offering encouragement."
The school hosts a Veterans Day assembly every year. Antoine views the ceremony as a good chance for students to learn to honor and appreciate veterans and their service to the nation.
"I want our students to know what it means to be a veteran and how to honor people that they don't personally know," she said.
Praise from school district, state organization
To Northfield Schools Superintendent Matt Hillmann, Antoine has empathy for students and staff along with the intelligence and perseverance to ensure her students receive a quality education.
"Nancy is a true champion for children. She understands that trusting relationships must be established before real learning occurs," Hillmann said.
"She leads her school in a way that clearly places the needs of her students above everything else."
Antoine is seen as having steadfast expectations and empathy for her students and staff. Hillmann said she has a key understanding of the curriculum. He described her as being a sound and confident decision-maker who is willing to question the curriculum when it's not producing the intended benefits.
"She does all of the work with tremendous compassion, grace and skill," he said.
"She brings this unique blend of understanding the role that relationships, curriculum, teaching, discipline play in a child's development, and I think that she understands that all of the adults need to be working together in a child's best interest for the student to succeed."
Minnesota Elementary School Principals Association Executive Director Jon Millerhagen met Antoine more than 15 years ago when they were both on a school excellence committee.
"She's fantastic," he said. "She has a heart of gold. She works super hard."
Millerhagen spoke highly of her commitment, thoroughness and communication skills.
"The best part about that is that she always does it with a cheerful attitude," he said.
Antoine and a few other school administrators from around the state have been forming a responsibility-centered discipline model, seen as a way to manage student behavior without suspending students.
"It just speaks to her exceptional leadership in the state," Millerhagen said.