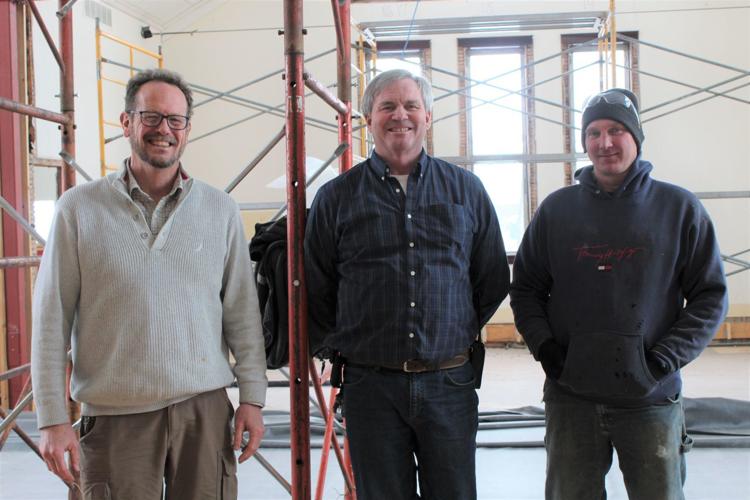 When a series of tornadoes struck Rice County the evening of Sept. 20, 2018, several Little Prairie United Methodist Church members were participating in a Bible study session on the main floor.
Forced to go downstairs, they heard the wind whipping outside and the church making noises it shouldn't have been making. Worried, they wondered if the building, a couple miles outh of Dundas, would collapse on top of them.
The church remained upright, but the front doors were blown in from the high winds, and the east and west walls of the building were pushed so far out of place that major repairs were couldn't be avoided.
"Nothing had a big come apart," said project contractor and church member Kenneth Betzold. "It all started sagging."
Despite damage worse than originally estimated on the south end of the building, Little Prairie is expected to feature a new, remodeled sanctuary by this summer.
Moving forward
Church services have still taken place on-site, though the south portion of the building has been closed due to construction.
"It's going to be better than it was, more stained glass visible," the Rev. Edwin DuBose said. "The sanctuary isn't going to be to the right. It's going to be centered."
The church also plans to narrow the stairs to open more space in front to better serve its 200 to 250 members.
To DuBose, the space will be "modern, accessible for people with all kinds of physical handicaps and inspiring."
The church is hoping the construction process takes a maximum of five months. Right now, workers are preparing to crane off rafters and walls and then prep foundation walls for the new structure for the worship space on the south end of the building. A temporary wall is in place separating the section under construction from the north side of the building.
Insurance is expected to cover all damage, except for a relatively minor deductible.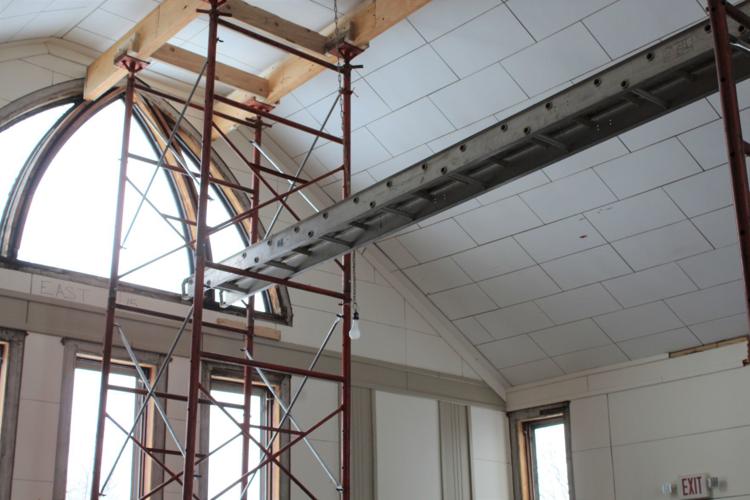 "That's been a good discovery process for us, I think," DuBose said. "Gotta remember that it's not the building, it's the people. If, God forbid, this were to disappear, we'd be meeting somewhere the next Sunday, in a gym or a church somewhere. We wouldn't stop."
Church serves a community purpose
Little Prairie has served as a community space for organizations not affiliated with the church, such as Alcoholics Anonymous and 4-H. It has also hosted funerals for non-members. The church building was home to HealthFinders' clinic for 12 years.
"The church has served as a community youth space for many, many people that are not members of the church," Administrative Board Chairman Kevin Larson said.
He noted the church includes members with roots that date back generations, including some whose ancestors founded the church 150 years ago. Not only that, but the church hosts a yearly fish dinner that attracts more than 600 people, and has hosted ham meals.
"A lot of us feel this is where our families, our kids have grown up," Larson said. "We believe it is a great place to raise families."