Games N' Geek has found itself a new location not far from its original home in downtown Northfield. And along with its new digs, the gaming business is adding a new service: virtual reality.
Owners and married couple Landon and Svetlana Young, both 35, moved their store from 306 Division St. to 302 Division St. It's barely a change in location, but they believe the new space is better suited to what they're offering.
"This location has tall ceilings and is very beautiful, and it makes it feel more eclectic, more of a boutique," Svetlana said.
Landon added, "It also provides more space for the virtual reality setup."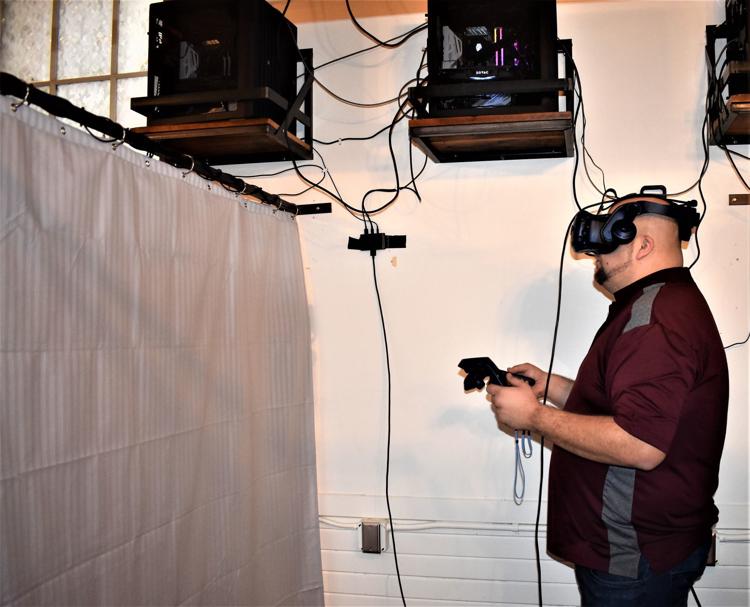 The new Games N' Geek features three virtual reality simulator booths, which customers can use at $15 per every 30 minutes. The experience include Vive Pro headsets and "high-end" computer graphics, according to Landon.
"It's the newest, top-of-the-line technology. They came out six or seven months ago now," he said. "I get motion sickness easily, but this doesn't do that to me at all, I think just because of the amount we dropped on this to make sure the graphics are what's considered flawless. There are no lines or glitches or lags. It feels real."
Landon and Svetlana hope the simulators can be a fun experience for a wide range of customers.
"There are games for every taste – sports games, strategy games, horror games, action games, everything," Landon said. "Your mind knows that your safe, so you don't fear you're going to actually get hurt, but because you look every direction and see all these things, your mind is also telling you that, 'No, I really am flying right now.' It's a really fun escape."
Beyond the new, Games N' Geek will continue what it's done best the last two-and-a-half years: providing a place for games and gamers to come together.
"We like small, geeky things, and we like to provide a community space for people to hang out and make friends," Svetlana said.
The couple, which lives just outside Lonsdale, opened the store in 2016. Landon had lived in Lonsdale as a teenager, eventually moving out to Las Vegas, where he met Svetlana, who had come from Russia.
At the end of 2011, they moved to Minnesota to start a family. For several years, Landon earned money setting up tables at big card game gatherings, but the travel started to get in the way of family, as their now third-grade daughter, Eva, grew up. So the couple decided to start a gaming store, taking a spot in the Northfield downtown right after The Quill and Blade, closed shop.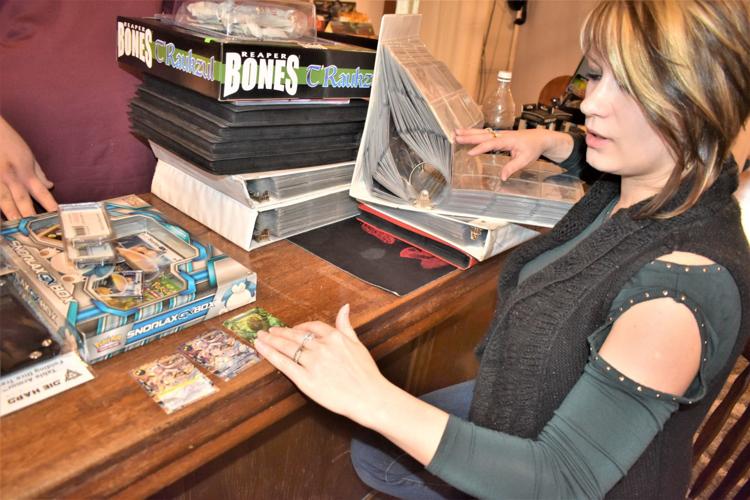 "The gentleman who owned the previous store was one of the nicest people I had ever met; he just had a different direction for his store – more Dungeons and Dragons based," Landon said. "We do some bigger stuff like Magic: The Gathering and Force of Will, more of that revolving income, where people are opening new packs and getting rid of cards to get more packs or different cards."
Games N' Geek's biggest moneymaker has been Force of Will, a game that involves building card decks, in order to out maneuver the decks of opposition players. The nature of the game means players are constantly buying new and trading in old cards to improve their decks.
It also means a place like Games N' Geek becomes a crucial meeting point for those who play. The store hosts tournaments that brings people in from all over the country, but it also hosts regular playing nights, where a community of gamers can come together, socialize and play.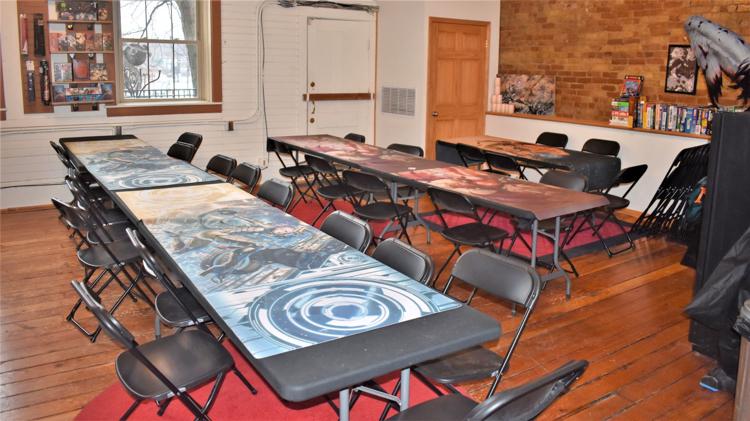 "We have a lot of players that come here and they're like best friends, like family," Svetlana said. "The community here is very friendly and very accepting of older players, younger players. It's nice to see people who come guarded, open up and socialize."
The couple said the store isn't "crazy profitable," but its enough for their family, and they won't be giving it up anytime soon.
"We love it," Svetlana said.