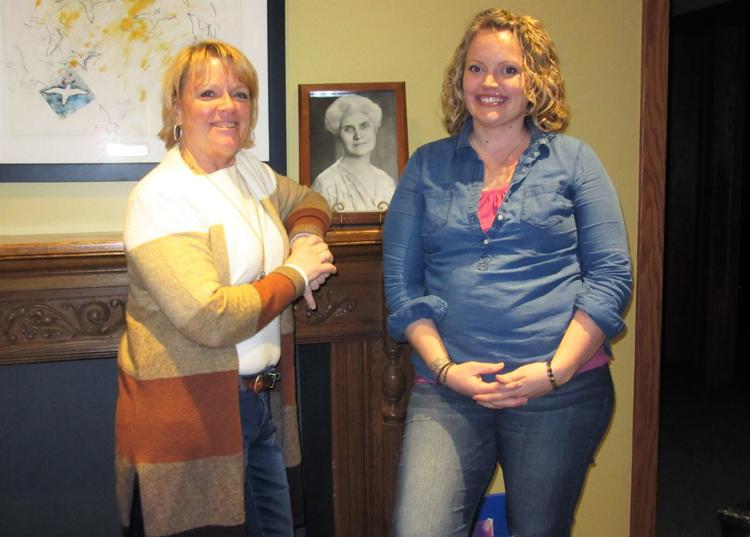 If you're lucky, coming to work is like coming home.
It's certainly the case for many employees of Laura Baker Services Association in Northfield, who care for some of the community's most vulnerable members — people with developmental and intellectual disabilities, especially those who cannot live independently. Laura Baker serves about 30 clients in its on-campus housing, plus more in half a dozen apartments and houses around town.
Caring for these clients takes a small army: 180 full- or part-time staff members (the equivalent of 105 full-time employees) along with anywhere from 200 to 250 volunteers helping out, according to Executive Director Sandra Gerdes. Since Laura Baker provides round-the-clock support to clients every day of the year, it takes a significant number of workers to keep things running smoothly.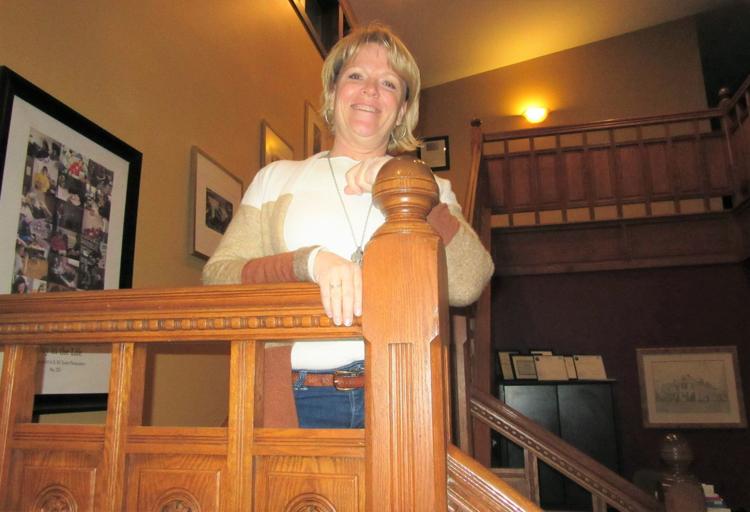 The job is by no means easy — yet many employees embrace the challenges of hard work and limited pay to enrich the lives of clients and their families.
Amanda Fox, who has served as a registered nurse at Laura Baker the past two years, originally took a job as a direct care worker with the organization while in high school. Fox has since left, worked about 10 years elsewhere, and has now come back. Her return is a testament to the depth of the connections she makes with clients.
"This is the most rewarding job you will ever have. Your job is to make sure your clients have a life," Fox said.
Day-to-day, her work revolves around making sure clients stay healthy. This takes place in the form of quarterly physicals, responding to minor injuries and illnesses reported by direct care staff and handling medical paperwork. Training is also a huge part of her job, either through training staff in medical procedures and equipment or through catching up on developments in care and nursing.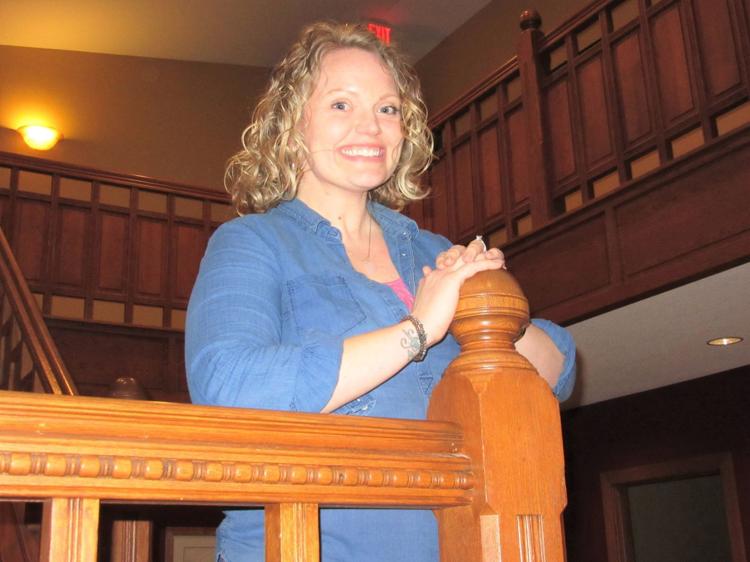 She's also in charge of ensuring clients get to medical appointments on time. It's a process sometimes fraught with frustrations, as medical professionals tend to communicate with Fox or other staff rather than the client themselves, even with clients capable of communicating their own concerns. Just because a client is nonverbal, said Fox, doesn't mean they can't communicate with a doctor.
But in these appointments, clients also have an opportunity to find moments of independence — for example, when they realize they're capable of checking themselves in at a clinic without help.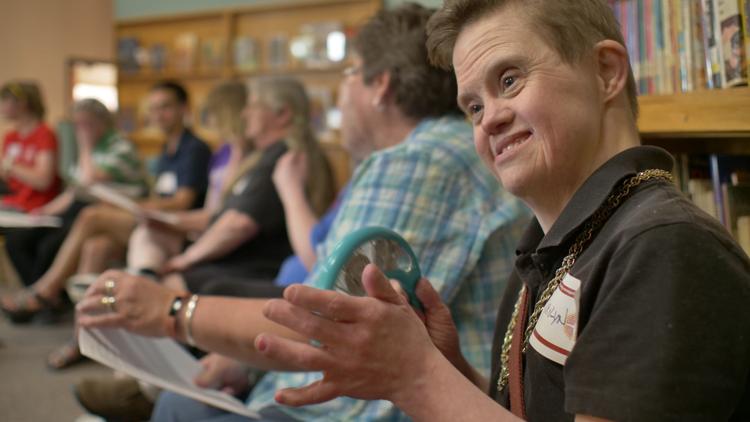 A sense of belonging
It's these moments of independence and autonomy that Laura Baker employees strive to enable with all clients, across a variety of situations, whether it's ordering their own popcorn at the movie theater or counting out their own payment at Target. Inside client group homes, staff work with clients to plan and prepare meals, letting clients do as much of the decision-making and actual cooking as possible. Some household chores, like laundry, are entirely the client's responsibility.
"We just try to make it as much of a family situation as we can," said Lisa Schmidt, a house director at Laura Baker.
Schmidt spends part of each day at client group homes, helping with tasks like getting breakfast together before housemates go off to their daily routine, which might mean work or attending day programs with local organizations like Epic Enterprise in Dundas. Throughout the day, Schmidt might help clients with household tasks or hang out with clients who work later shifts. The rest of Schmidt's work includes administrative tasks like budgeting and hiring.
Schmidt has served in her current role for about two years — in addition to the two and a half years she worked at Laura Baker before taking a decade off while her kids were growing up.
"It was my favorite job," said Schmidt, who has also worked as a teacher and retail entrepreneur.
 It's a unique type of career, said Schmidt and Fox, that gets staff out in the community with clients. A client's day (and by extension, a staff member's day) can get busy with a regular schedule of activities that might include a trip to the YMCA, eating at local restaurants, music and art therapy, and shopping outings.
 "There's a lot of places in town that are very accomodating to our clients," Schmidt said.
 Positive interactions with non-staff community members have a huge impact on clients. Little things, like someone complimenting a client's hat at the grocery store, become treasured moments that clients will talk about throughout the rest of the day. For a population that too often can feel isolated, even a smile from a welcoming stranger can help a client feel like they belong in the community.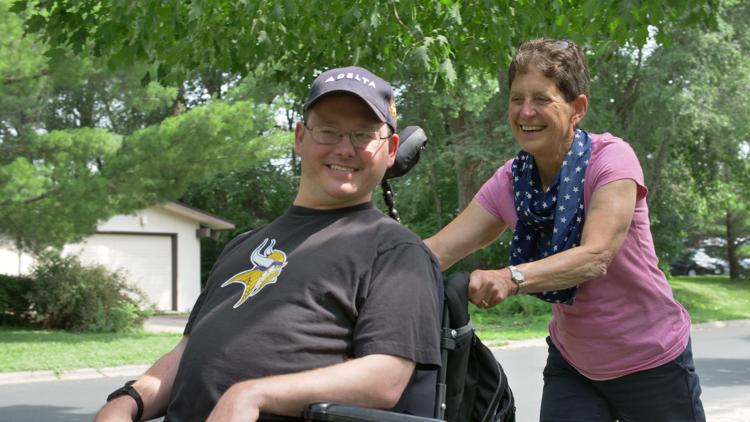 Part of the family
 Along with staff members, Laura Baker relies on a network of volunteers to provide activities and companionship for clients. Schmidt regularly recruits high school and college students to be "buddies" for clients, a one-on-one connection that often results in deep friendships.
 Volunteers help with everything from day-to-day client care to special events. Some help organize and serve fancy dinner nights throughout the year at St. John's Lutheran Church. Others coach Special Olympics, work out with clients at the YMCA or accompany them to community-wide festivities like the Defeat of Jesse James Days.
 "In general, our volunteers augment the services and supports that we're able to provide, and to do things we wouldn't be able to do if we were just relying on staff members," said Gerdes, who has served as executive director since 1997 and worked with Laura Baker since 1983.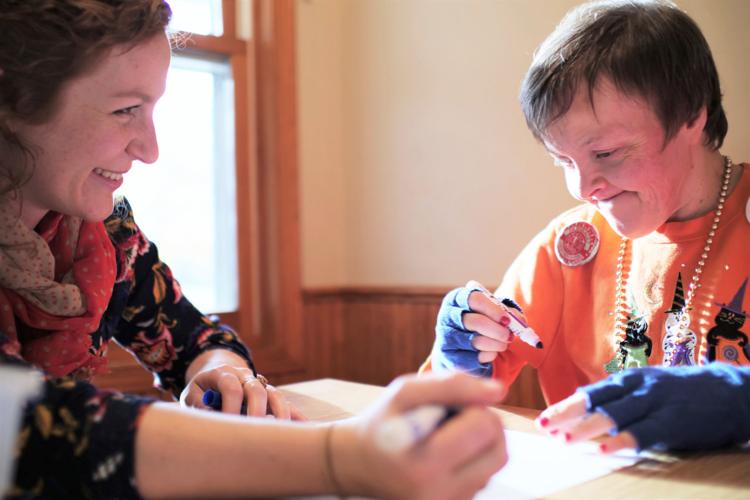 These volunteer-client relationships are especially important, as they show clients that people beyond staff members are choosing to spend parts of their day at Laura Baker without asking anything in return.
 Some staff members make clients a part of their own families by inviting them home for Thanksgiving dinner. Others pick up clients on Saturdays to spend the day with their family,, or get their kids involved in volunteering with Laura Baker. It's especially heartwarming for staff when clients remember someone's kids or dog even years later.
 "It's really fun because the clients know who our families are; they know the staff's kids, and most have been to everybody's houses," Schmidt said. "We're part of their family, and they're part of ours."
 Above all else, the goal of all staff members is to facilitate an environment where clients feel valued, with a sense of agency and purpose, while receiving the support they need. By working with clients every day, staff members get to know each person's interests, likes and dislikes, quirks and sense of humor.
 Though they have disabilities, each client is someone's child, uncle, sister, cousin in the same way as anyone without a disability.
 "That's all they want: to be acknowledged," Fox said.