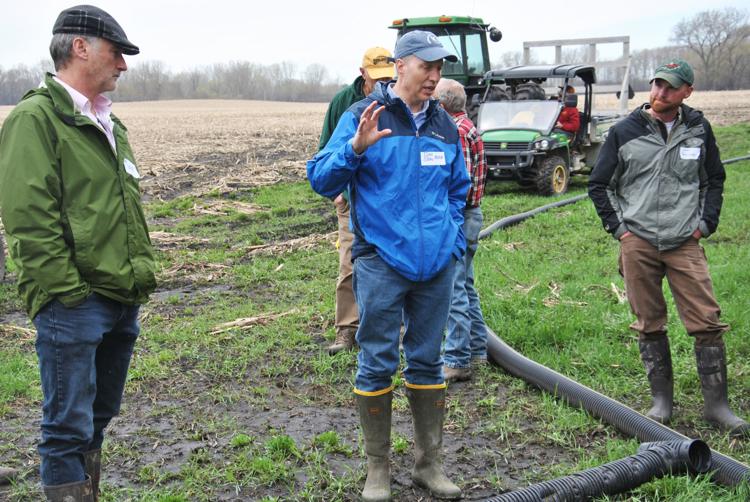 Although recent wet spells and a lack of available contractors have hampered the installation of saturated water buffers in Minnesota, the practice is still seen as reducing the amount of nitrates seeping into bodies of water.
The comments were made Thursday by environmental agency personnel during a field day at the David Legvold farm, 5 miles north of Northfield. The site also hosted former Minnesota Gov. Mark Dayton in 2015 for a question-and-answer session on his 50-foot buffer proposal.
The event included networking, presentations, discussion by researchers, agency personnel and stakeholders and a tour of an on-site saturated buffer.
Saturated buffers differ from regular buffers in that in addition to having grass to stop overland flow, saturated buffers divert tile water into the soil so it can be treated and de-nitrified, reducing the amount going directly into streams.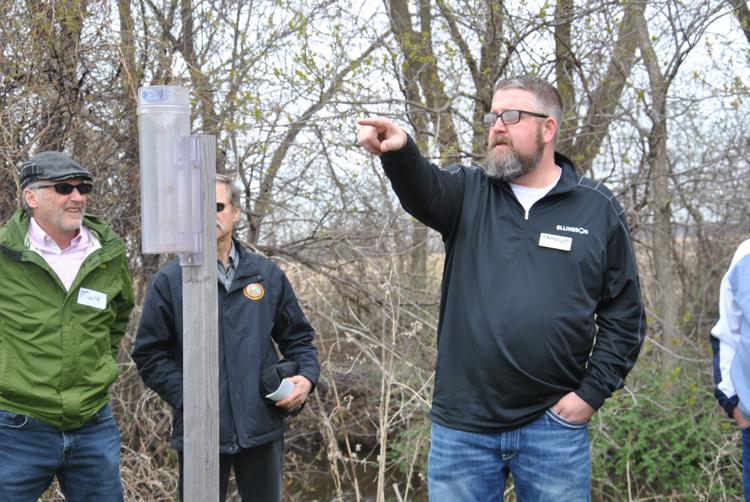 The National Resource Conservation Service recommends buffers be at least 30 feet in width, but Ecosystem Services Exchange Director of Conservation Planning Paul J. Sweeney said his company wants them to be at least 50 feet for treatment purposes.
Also recommended for saturated buffers are low ground slope, groundwater flow, an organic-rich root zone and having only minimal seepage into bodies of water be possible.
Sweeney said natural grasses are good to have on saturated buffers and trees successfully take in nitrate water.
Although bioreactors have drawbacks, they are seen as acceptable if a saturated buffer cannot be developed in a certain area. The average construction cost for a saturated buffer is $3,600.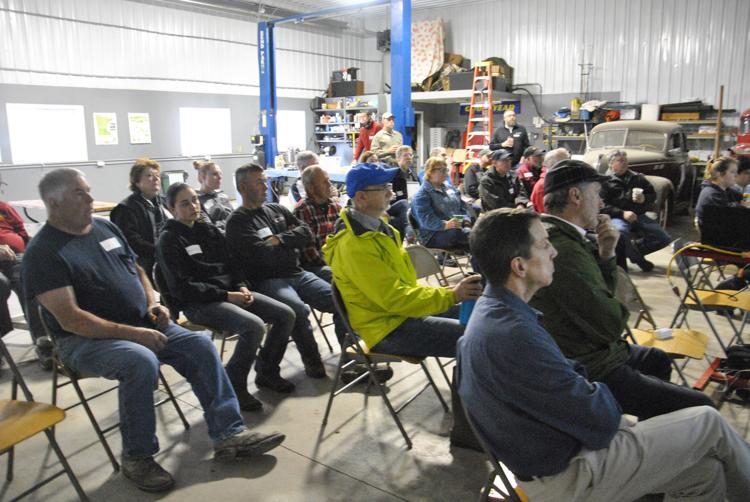 Although the number of saturated buffers in Minnesota was not given during the event, an estimated eight to 10 are expected to be installed this year in Dodge County.
St. Olaf College senior Claire Hinther said nitrate reductions have taken place in research she has undertaken on saturated buffers at Legvold's farm and in Dodge County.
Carleton College senior Aaron Frankl collected soil samples on Legvold's farm over three weeks in October. He noted nearby Mud Creek was straightened and deepened between 1879 and 1916 so the land could be developed.
Legvold owns the land but placed it into the Dakota County Farmland and Natural Areas Program, an initiative to permanently protect natural areas deemed important in the county.
The estimated 1½-acre saturated buffer includes a portion with weeds, dandelions and quackgrass. They have killed those growths in another part of the buffer and planted native prairie grasses estimated to have a higher root mass and to sequester more carbon.
The saturated buffer was planted in 2006 after Legvold secured a Bush Foundation grant for the project as then executive director of Cannon River Watershed Partnership.
Though his saturated buffer is not losing him much money in farm profits, he views the financial sacrifice as worth it. He takes pride in helping non-farmers learn of the benefits of saturated buffers.
"There are things you can do on a farm that will supposedly help you make a living, and there are things that you can do that fill your soul and spirit," Legvold said.
Dakota County Land Conservation Manager Al Singer noted Legvold's involvement with conservation activities throughout Dakota County.
"One of our major initiatives has been to protect farmland in the context of protecting water quality and providing wildlife habitat," Singer said.
"Dave is a very good conservation farmer. The fact that he has been promoting no-till for a long time is really important to increase the health of our soil."