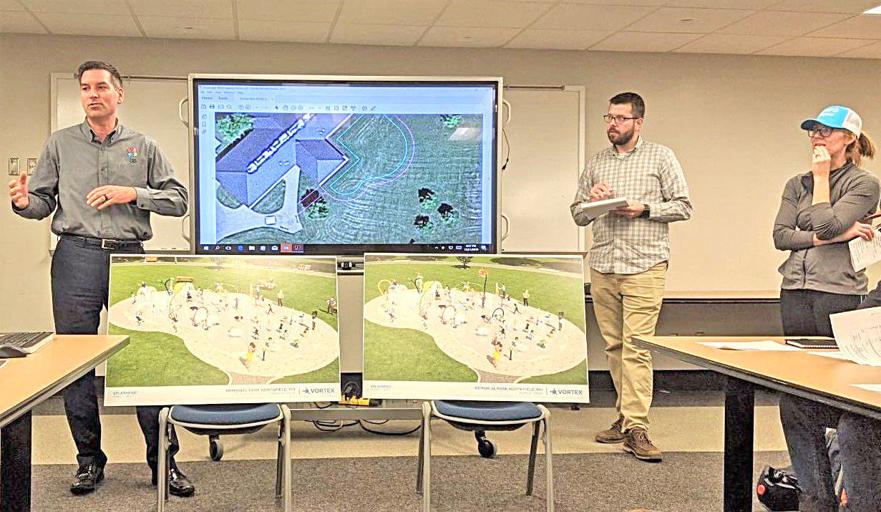 A local group is working to bring a splash pad to Northfield.
The process moved forward on Thursday when the Northfield Parks and Recreation Advisory Board supported the exploration of funding and building a splash pad at Northfield City Park. Splash pads have no standing water and typically shoot water upward from the deck, though some have free-standing amenities which spray water toward the deck, eliminating the need for lifeguards.
"We (The PRAB) are enthusiastic and in full support of this project getting off the ground and moving forward," said Northfield Park & Recreation Advisory Board Chairman Dale Gehring. "I see this following a similar process as was used to get the skateboard park project completed but in a much shorter timeframe."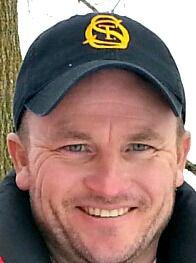 The group, Northfield Splash Pad, expects to spend the next year fundraising for the splash pad and be ready for construction by 2021. Organizers expect work to cost approximately $200,000. That would include a 3,000-square-foot splash pad with room to grow. Investing another $100,000 in the project would allow for the installation of shade structures and other amenities.
The organization has set up a Facebook page, Northfield Splash Pad. A report commissioned by Northfield Splash Pad states an informal poll of community members on the page found Memorial Park and Spring Creek Park to be desired locations.
Not only is a splash pad seen as beneficial for children, it is also expected to include a meeting space where parents can interact and allow for a greater sense of community to develop. The splash pad is different than traditional swimming pools because its zero depth nature allows people of all ages to participate.
"This is the sort of thing that brings people our age here," organizer Adam Olson said. "When you're a parent with young kids — I have an hour a night to do adult things. My life is 90% doing kids things. And in communities that have things like this for kids to do, that's what I want. That's where I want to live. I don't want to have to keep going to the cities to do family stuff."
Fellow organizer Andrea Berube said her idea for a splash pad came after her and her mother saw one in Rosemount and wondered why Northfield did not have one.
"As we started to talk to more moms through Facebook, we started a Facebook group and had over 70 people ask to join it, wanting more information, wanting to be involved," she said.
Olson said Commercial Recreation Specialists Project Manager and Minnesota Business Developer Jeff Corniea told him they would need parking, shade and restrooms. Organizers have also contacted a couple cities that have splash pads to pick their brains.
For the project to move forward, the Northfield Splash Pad must partner with a 501c3 organization. The group has spoken with Northfield Rotary, Northfield Shares and Northfield Healthy Community Initiative on the plan.
To Berube and Olson, the fact that Faribault and Owatonna do not have splash pads indicates Northfield would be able to draw visitors from throughout the area.
"Adam and I are just parents," Berube said. "We don't have anything special about us. We literally just want to have this feature here for our kids and the kids of Northfield because it's an attraction for young families."