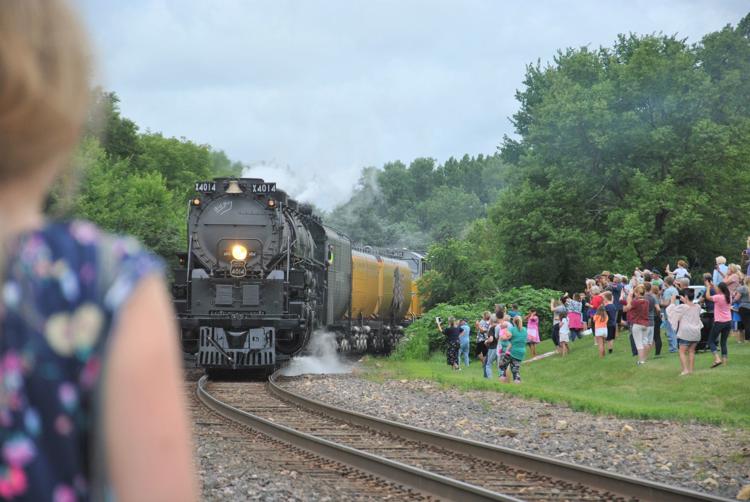 For Robert Thorpe, the arrival of the Union Pacific Big Boy steam engine train in Northfield gave him the chance to see something he hadn't seen since his childhood in 1950s Nebraska.
The Lonsdale resident was in attendance, along with many others near the Northfield Depot Wednesday, as the train departed from Owatonna to Northfield.
"We grew up on it," he said.
Thorpe's daughter, who lives near a railroad in Farmington, planned to capture footage of the train passing by her house.
"I told my grandson, 'You go out and take a picture of that,'" Thorpe said. "'You're probably never going to see one again.'"
The train stopped in Northfield for approximately 15 minutes before leaving for St. Paul's Union Depot, where it set to be on display from 9 a.m. to 3 p.m. June 19.
Union Pacific restored the Big Boy, one of the world's largest steam locomotives, to celebrate the 150th anniversary of the completion of the transcontinental railroad.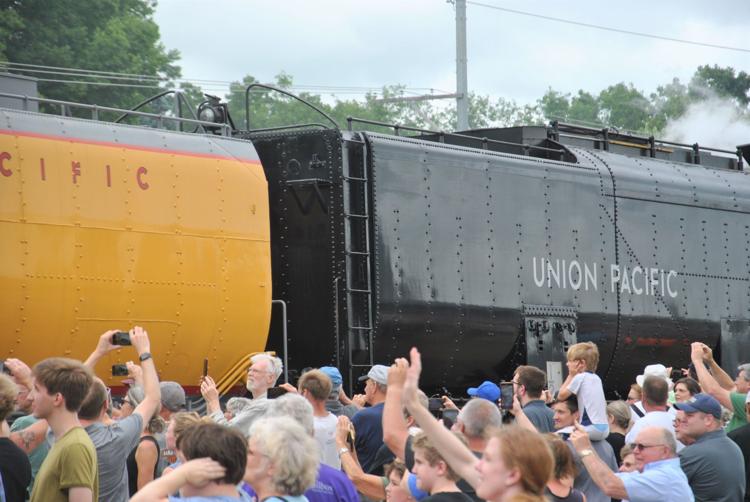 The locomotive is the lone Big Boy operating of the 25 built exclusively for Union Pacific Railroad, the first of which was delivered in 1941. There are eight in existence. Those are on public display in St. Louis, Missouri; Dallas, Omaha, Denver, Scranton, Pennsylvania; Green Bay, Wisconsin; and Cheyenne, Wyoming.
The Northfield stop came after a brief respite at the Glendale Street Crossing near Sterling Pharmacy in Owatonna as part of the "Great Race Across the Midwest."
Minneapolis resident Fred Loso attended the Northfield event with his grandson. Loso worked in the railroad industry in the Twin Cities for four years in his late teen years and early 20s, and his father, a World War II veteran, originally worked on steam engines before transitioning to diesel.
To Loso, many factors make Big Boys impressive machines.
"They're history, their size, the power," he said. "It was unbelievable. People don't realize how much a train carries relative to a semi-truck."
Union Pacific said it took more than two years to prepare No. 4014 for the rails. The specific Big Boy was delivered to Union Pacific in December 1941, with its last run on July 21, 1959. The locomotive traveled 1.03 million miles in its more than 18 years of service. It was officially retired in December 1961.
In its current journey, No. 4014 first left Cheyenne, Wyoming, where the restoration took place, on July 8, and began its trek that will take it through Nebraska, Minnesota, Wisconsin, Illinois and Iowa.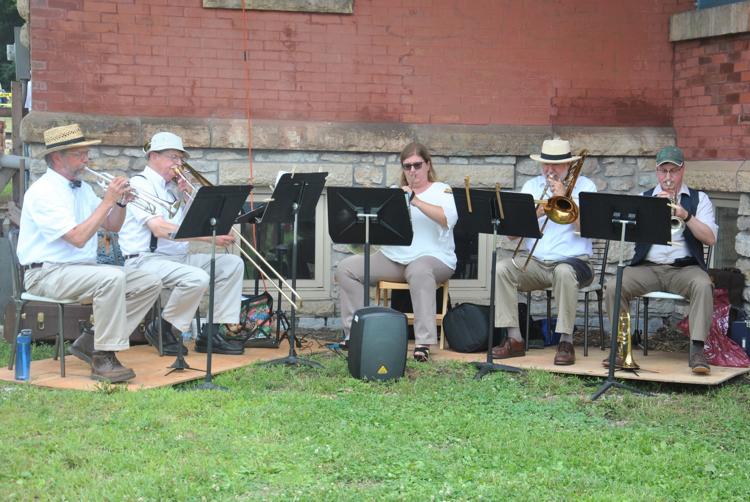 Northfield resident Donna May said the appearance of the train "was definitely worth waiting for."
"The size, I think, was the most shocking thing, and how loud it was," she said. "I thought it would be as big as two engines, but it is more massive than that."