After harvesting their crop each fall, farmers begin to prepare the ground for next year's crop. Traditionally, this often includes conventional tillage, that is turning over the soil. to .
Some Minnesota farmers, like Rice County residents David Legvold and Tim Little, choose a little bit more of a different approach. With a primary focus on taking good care of the soil, Legvold and Little have both implemented no-till into their fall farming practices.
Legvold and Little join just 5% of other Minnesota farmers who practice no-till/strip-till. The United States Department of Agriculture's 2019 Census of Agriculture shows numbers three to eight times that of Minnesota. Nebraska comes in at the top of list in the Midwest at 43.4%, with South Dakota at 37.3%, Kansas at 36.5%, North Dakota at 28.9%, Iowa at 28.6% and Wisconsin at 17.8%. The USDA finds no-till has been adopted across only 21% of all cultivated cropland acres in the United States.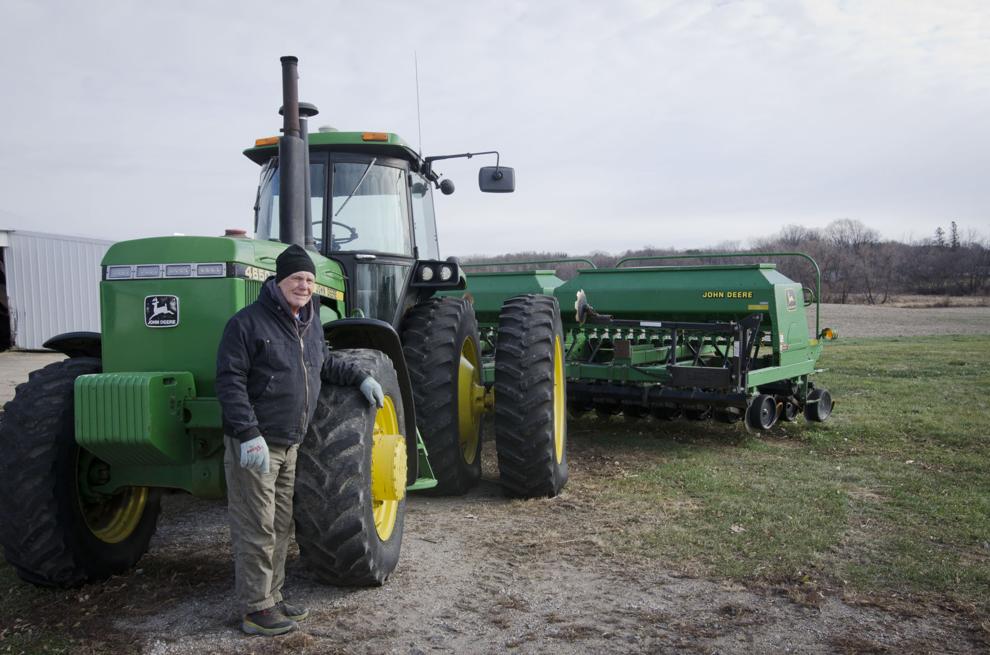 The USDA finds potential benefits of no-till are well documented, and can include improvement of soil health and reducing annual fuel and labor investments. Legvold said he jumped in with both feet into no-till 24 years ago not because someone told him to, but because he chooses to let the science inform his decision making.
The science, he says, comes from work he's done with dozens and dozens of St. Olaf and Carleton students doing their capstone research projects. Known as an educator presenter and biological farmer mentor, Legvold does quite a few presentations for various groups on agriculture, particularly soil and water quality. He also takes part in a presentation at the Minnesota State Fair in the eco-experience building/sustainability stage, "The View From the Tractor Seat."
"Iv'e noticed for years how farmers have this proclivity to run their soil black in the fall. The science has informed me that isn't a good thing to do," said Legvold. "I believe if we look into the science, we learn that's not good for the long haul health of our soils."
By leaving the soil alone, Legvold explains there are processes that work to hold the soil together nicely, developing soil aggregation. He likes to see his soil crumble into pieces, like a piece of chocolate cake, instead of like a handful of chocolate cake mix, which is pretty powdery and will blow or wash away. With soil aggregation, Legvold says, the sugars the plant exudes hold the soil together, something he calls "worm snot." The tunnels from worms and other organisms are called macro-pores, and provide areas for rain to wash into.
St. Olaf students used infiltrators to measure water infiltration, and poured 300 milliliters of water on soil that has been tilled numerous times. Legvold recalls it takes about 4.5 minutes to infiltrate, whereas it took 45 seconds to soak in on no-till ground.
"This is the key to keeping water out of lakes and rivers, to let it soak in," said Legvold.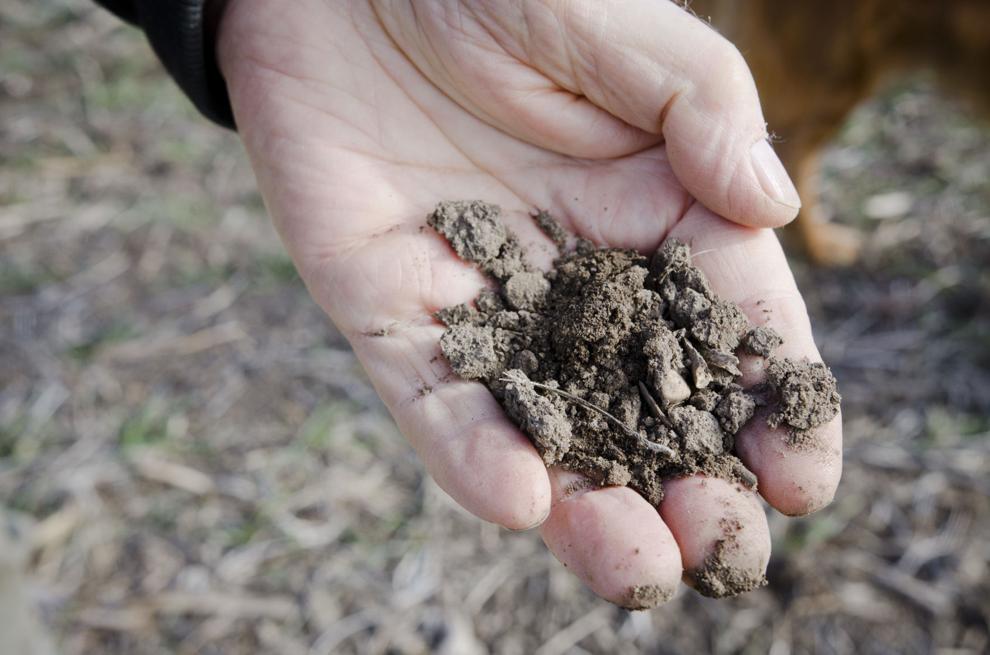 With conventional tillage, Legvold says there's a lot of motion with basically no yield benefit.
"I like to feed my worms, my critters and my stuff in the soil; the residue on the top is very important," said Legvold.
Little, too, has noticed some benefits by implementing no-till into his farming practices. He has been no-tilling since about 2005, and started growing cover crops in 2013. In the last three years, he's been 100% no till with cover crops. Though he has a small farm operation by today's standards, he decided to find a more sustainable way to raise soybeans and corn.
"I've noticed some huge improvements with keeping soil in place when you add cover crops to the mix," said Little. "Earthworm numbers also start improving, and they do so much work underground that help infiltrate water."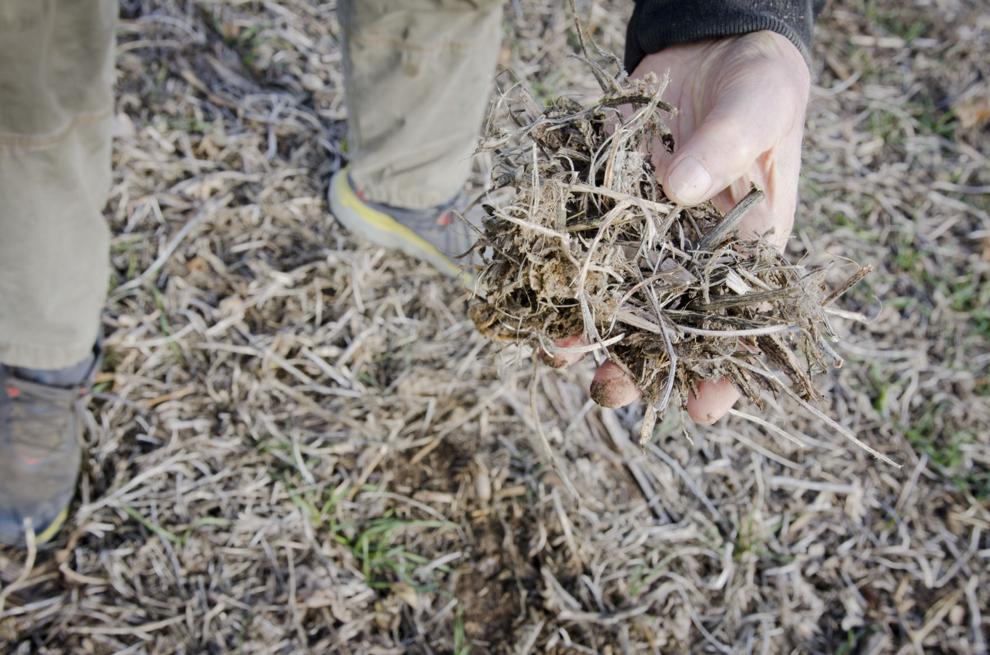 He admits there are some problems that arise with using cover crops, and it's not always a slam dunk, but as far as being sustainable, it's important. Along with a difference in equipment costs, spending less in fuel, Little says there is a huge savings in soil and carbon.
The USDA says a farmer who plows 15 acres per hour, for instance, would save roughly 67 hours of work with each eliminated pass over a 1,000-acre field by adopting no-till. Depending on labor costs and equipment maintenance, that's an additional several thousand dollars saved each year. As for fuel savings, Legvold adds that he uses 6/10 gallon of fuel per acre of soil to prepare the ground and apply fertilizer with the Soil Warrior, a strip-till machine made in Faribault.
"So by not doing heavy tillage and destroying the soil, there's tremendous fuel savings, which is good for the environment and my pocketbook," said Legvold.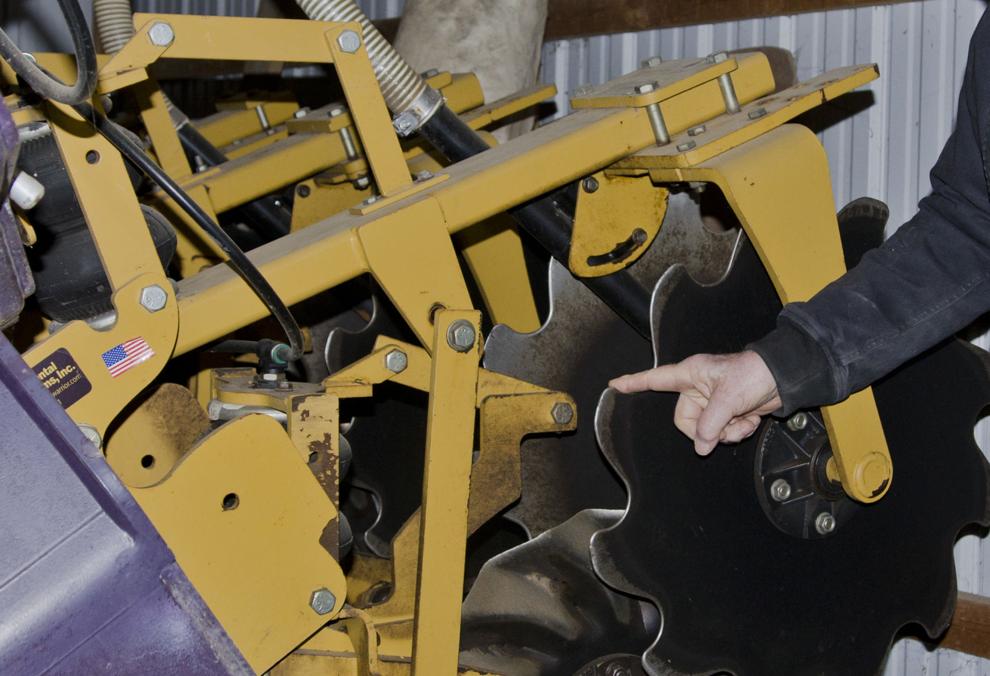 Fertilizer efficiency is another added benefit of no-till, as the Soil Warrior places the fertilizer right where the corn will go, instead of broadcasting it across the entire field to be cultivated into the ground later. Though there hasn't been much progress made in Rice County with the change to no-till, Legvold says a few farmers catching on. He encourages farmers to think about the next generation of farmers and what they will have left to work with, and to trust the science.
"Degrading the soil does not give me any comfort that I am slanting things in my favor," said Legvold. "If I take care of the soil, that stacks the deck in my favor. It's unfortunate that in recent years trusting the science has become politicized, but we have to inform farmers of what the science is telling us."