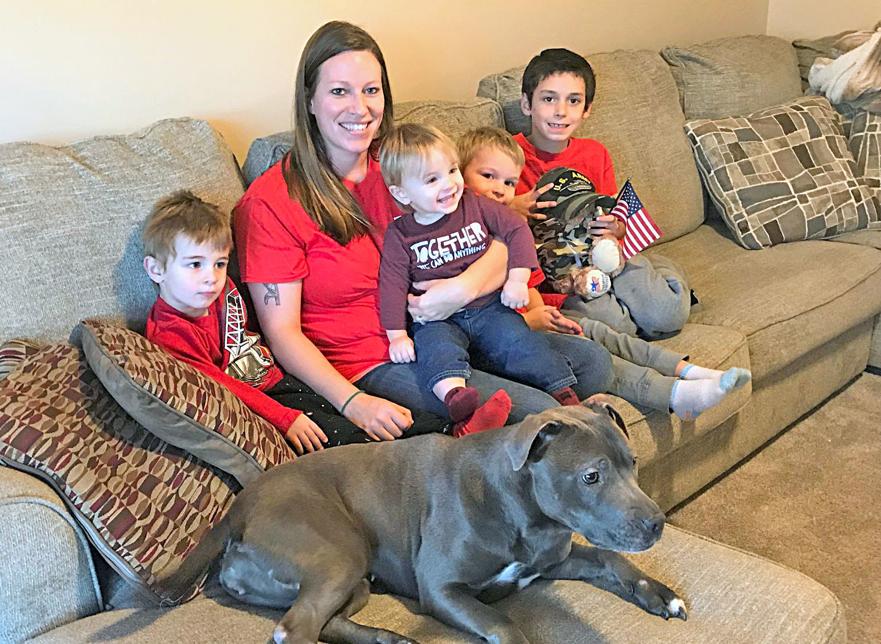 Aleecia Sirek is in her Northfield home with her four children late on a Friday afternoon as the sun begins to fade.
Sirek's husband, Richard, has been overseas serving with the 492nd Engineer Co. Army Reserve Unit in Africa since August, leaving her to take care of the couple's four children — Ryker, 1, Zander, 3, Jack, 4, and Dylan, 10 — while she serves as a full-time CNA manager at Brighton Hospital.
Aleecia and other Northfielders, including Northfield WiFi, the business where Richard worked before he was deployed, hope to ensure her husband and others serving in his unit receive holiday gifts this year by participating in a fundraising mission this holiday season. 
Co-workers, community committed to giving to Richard, fellow soldiers
So far, donors have given toiletries, snacks and non-food items like Lego kits, Western books and washcloths. The drive began two weeks ago and lasts through Dec. 5.
"I thought it would be a good idea, because there's some soldiers that don't have family to send them things, and my husband brought to my attention that in some locations, the PX, which was like a store, only had like four things," Aleecia said.
"I just want to make sure that they know that they have all of us back here supporting them."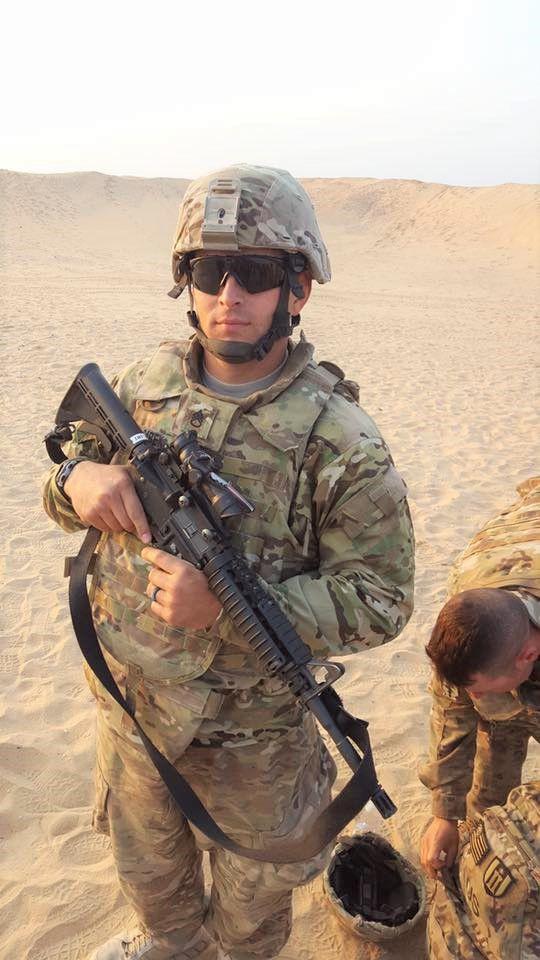 Aleecia sometimes gets emotional when discussing how much she misses her husband and how proud she of his military service.
"I am very proud of him," she said. "I know that it's his dream, and I was just talking to somebody today that it's crazy to be so proud of someone and miss them so much in the same breath. Even the boys are always constantly telling people, 'My daddy's in the Army, 'My daddy's serving,' or, 'I miss my daddy so much.' It's just different to be so proud of someone, that it almost hurts to be that proud."
Other donors, including those who worked with Richard before he was deployed, view donating as a way to give back to those who enable Americans to continue living the country's founding principal.
"The sacrifice these individuals are making for all of us allows our freedom,"  Tabitha Lyon said. "They're being away from their family while we are here with our families."
"It adds to both resiliency and morale too, because sometimes being in the military, a lot of times they focus on what you need to do or what you're not doing right, and just having something from home is small but it's enough to get through," said Stephen Dudley, who has also served in the military.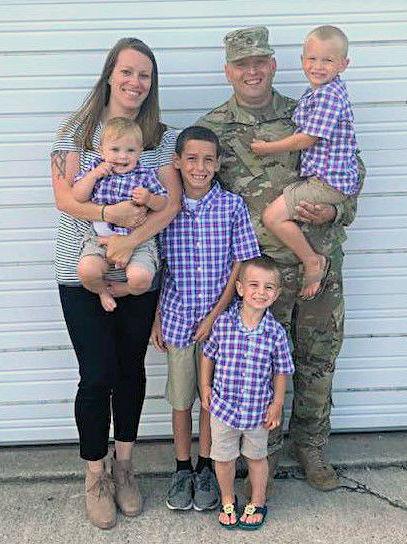 As the interview winds down, Aleecia holds one of her sons, cognizant that the holidays are soon to come. The young family plans to Skype with Richard on Christmas morning so he can see them open gifts. While it will not be the same as having him at home for the holidays, Aleecia still has something important to hold onto: hope.
"It's just hard because you are alone, but then it just makes homecoming more special, knowing that we have a date that is in the future," she said. "It's not a specific date, but we have a date to look forward to."