Northfield Middle School Choir Director Michelle Bendett has a love of choir and a recognition of the role it played in developing her sense of self when she was a middle-school student.
Today, Bendett is using her experience and passion for the art to teach a new generation.
In her role, Bendett leads singers in sixth- through eighth-grade. She also oversees an audition ensemble, Division Street Singers, which consists of 30 seventh- and eighth-grade students.
Bendett grew up on Long Island and moved to Florida while in high school. She attended Florida State and taught in Florida for more than a dozen years before moving to Minnesota, initially teaching at Marcy Open Elementary School in Minneapolis before shifting to Champlin Park High School.
Her husband, Tesva Wondemagegnehu, recently began as the conductor of the Viking Chorus and Chapel Choir at St. Olaf College and was looking for a shorter commute from their home north of Minneapolis. The long commutes eroded the amount of time the young family could spend together with their 2-year-old child.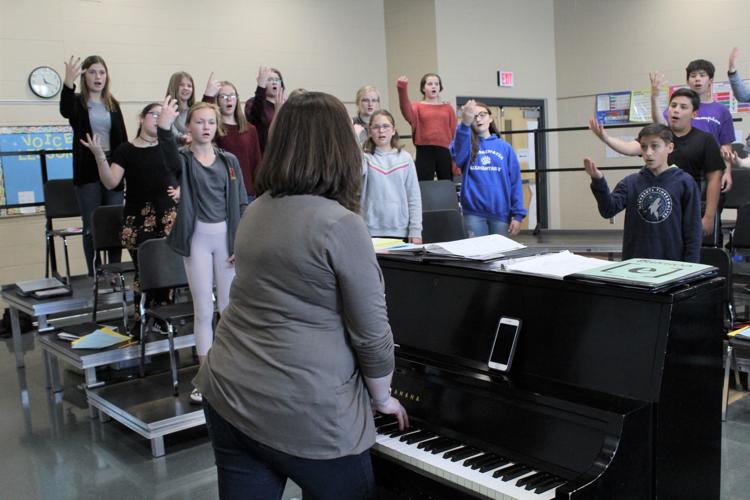 Bendett's new position enabled the family's move to Northfield.
She relishes teaching middle-schoolers and also leads Northfield Youth Choirs.
"Middle schoolers have a spark for learning that has followed them from the elementary school, but they also have a maturity level that makes them very curious," Bendett said.
"This is where my greatest passion lies for teaching. I love all kids and I love all music, and I think whatever level or in whatever school I've been in, I've been 100% present and motivated by whatever the subject was at the time or the group of the kids that were in front of me. However, I did my student teaching in middle, I learned mostly in college from a middle school expert and I love this age group."
Bendett hopes her students transfer the skills they learn by singing into other parts of their academic life. She believes choir allows for all singers to have a primary role and does not have an elite feel to it.
She coaches singers who are undergoing sometimes dramatic voice changes. Those changes can make voices crack and singers self-conscious of the changes. Part of Bendett's role is helping them keep singing, something that increases the chance of them continuing to do so after puberty.
"People have a need to sing," she said. "I think it's why music has been a part of every culture since the beginning of humankind."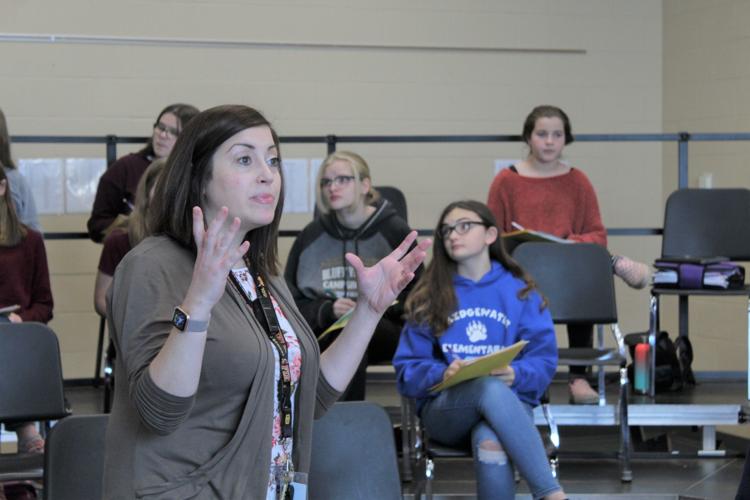 Two months into her Northfield position, Bendett has nothing but good things to say about the school.
"I love it," she said. "It's great. Anytime anybody asks me how are things going, I say, 'I love this school. I love the teachers, I love the administration, but most of all I love the kids. They're great. They want to learn. They show up to class eager and they work hard, and in two months they have made enormous strides."
To Bendett, singing is a part of her very being.
"On a personal level, it's something my soul has always cried out to do," she said. "In a group level, it's something that bonds a community, and hopefully the audience. When they kind of take in what we are giving, they are taking in a message that maybe inspires them in some way."
Bendett wants to connect her love of music to her students and give them a strong enough sense of self to find their own love of the art form.
"I want students to feel inspired to continue singing and to feel that they have the tools to do that and the confidence, but also I want them to look back at choir here and see that we also made connections to the bigger pictures in life and that we worked through some of the most trying issues that they experienced as adolescents through the topics that we sing about, through the conversations that the music spurs," she said.
Northfield Middle School Principal Greg Gelineau said Bendett has "done an amazing job." He spoke highly of the recent middle school performance Bendett led and of her choral knowledge.
He noted the middle school team became aware of Bendett due to her well-known involvement in the choral community and her husband's recent St. Olaf hire.
"We actively sought her (out) and inquired about her," Gelineau said.