An outside consulting group is recommending the Northfield Police Department hire three officers to help correct insufficient staffing levels and the associated risks that poses.
As part of a study undertaken in recent months, Novak Consulting recommended the Police Department add a patrol officer, patrol sergeant and community services officer to its ranks. Those additions would cost at least $306,000 per year.
The company, which presented its findings to the City Council Tuesday night, was tasked with conducting a staffing study designed to identify opportunities for improved efficiency and effectiveness. Novak evaluated staffing and workload patterns, organizational structure, policies and procedures, and culture.
Councilor David DeLong said the study allowed for someone not associated with the city to gauge police department needs. He noted Northfield has conducted similar studies relating to Northfield Area Fire and Rescue Service and the Wastewater Treatment Plant. He added he was unaware prior to the study that the department was not accredited.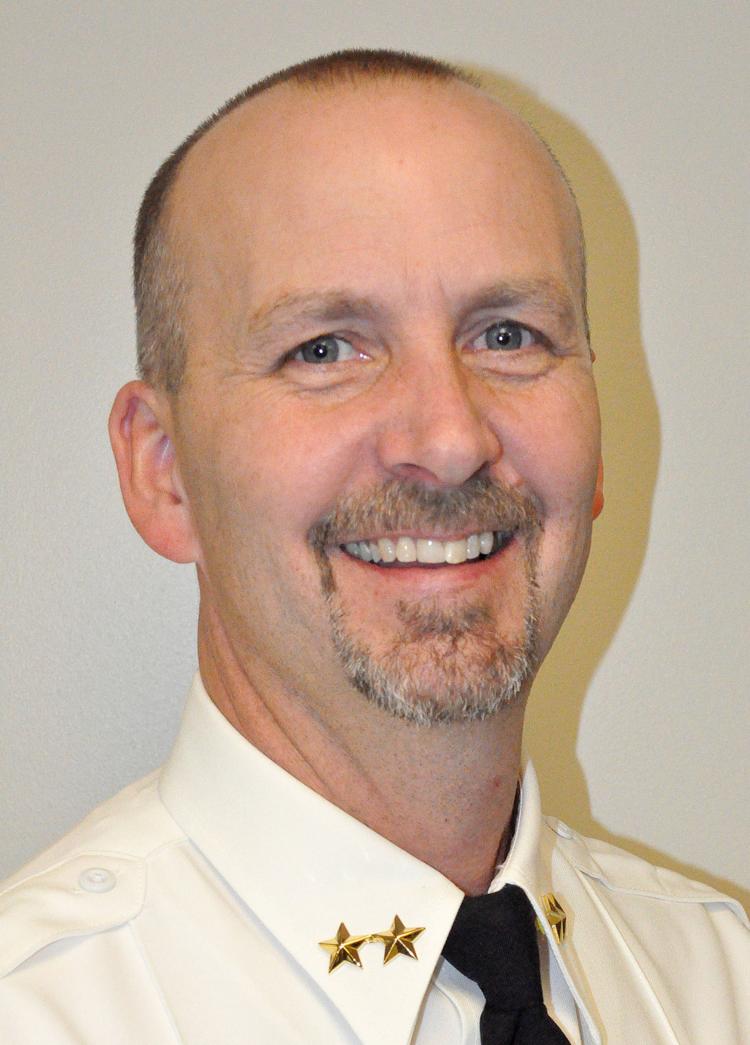 "It's just a fresh set of eyes looking at it," he said.
In 2018, Northfield Police Chief Monte Nelson requested an investigator and a patrol sergeant. The council budgeted an investigator for 2019, but not the sergeant.
He says additional sergeants would increase supervision and handle other leadership duties. He has consistently said current staffing levels leave the department without a patrol sergeant on duty 25% of the time, leaving him and the sergeant of investigations to cover the duties.
If body cameras are approved, police want to hire an evidence technician to handle the increased volume of digital video data and related management challenges.
At 23 sworn officers, Northfield has significantly fewer officers than Owatonna and Faribault.
Owatonna has 36 sworn officers and is a little short of its typical mark because it is in a hiring process. Faribault usually staffs 35 but currently has 33 as it seeks to hire two.
Northfield's number is approximately the same as in Albert Lea, a town with approximately 17,000 residents.
The report found the department had limited mutual aid opportunities from Rice and Dakota counties and other neighboring departments. Although on average, two officers are needed during the day shift to meet department goals, the report found calls are frequently stacked during those times at current staffing levels.
Northfield police were found to have significant gaps in supervisory coverage, including having no on-duty sergeant from 6 a.m. to 4 p.m. 12 out of 28 days. The lack of front-line supervision places the department at risk of being understaffed if a critical incident arises.
Northfield police have one part-time emergency management director on staff. The report called for that number to be increased to enhance planning and preparation efforts. The report states the funding of a second school resource officer would allow for more student-officer interaction and support the existing CSO. The evidence technician position has seen an increase in workload due to the expansion of digital evidence.
The hiring of a patrol sergeant would ensure there is 24/7 sergeant coverage.
Chief Nelson said the results not surprising, adding the consultant work further reinforced the reality that the department is understaffed.
"It's always been a point of concern," Nelson said Friday morning of low staffing levels.
To him, the thoroughness of the study and the amount of review material available makes it even more useful for police.
"That was a huge asset of having this analysis done," he said.
Nelson said cost concerns can limit the chance to hire more police, elongating low staffing levels.
"We're expensive to fund, and that's the way it is in all cities" he said.
Nelson said he understands concerns regarding government spending on consultants but believes this was a good investment.
The report found the department facility, although nice, is "fairly tight," which has forced some patrol officers to double up on desk space. The company called on the department to proactively plan for future growth and conduct a needs assessment. The department moved into the building in summer 2014.
During the study session, Northfield City Administrator Ben Martig said they are late in the 2020 budget planning process and understand that any changes will likely need to be made after the first of the year.