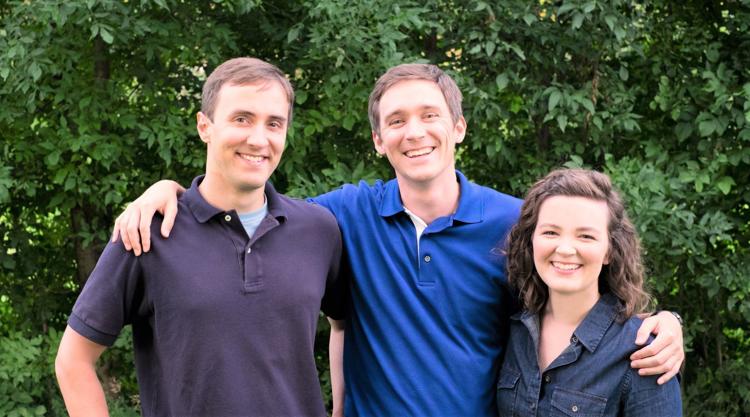 Three siblings who grew up in Northfield have started a CBD business offering THC-free extracts.
Travis, Kirk and Kara Soule launched Verdant after two years of work building to that point.
The siblings grew up on an organic farm east of Northfield. Kara, a 2007 Northfield High School graduate, played soccer at Northfield High School. The siblings all attended Wheaton College, near Chicago, for their post-secondary education.
They now all live in the Twin Cities area.
"We all made our way back to Minnesota and then just all got the big city jobs," Kara said.
Two years ago as family members dealt with health issues, the siblings became aware of CBD and the natural features of the product which contains a hemp extract that doesn't cause the high associated with marijuana.
According to the Centers for Disease Control and Prevention, scientists believe CBD might help children who have a lot of seizures that can't be controlled with other medicine. Some studies have started to see whether it can help.
According to Mayo Clinic internal medicine specialist Brent Bauer, further research is needed to determine CBD's other benefits and safety. He noted although the drug is being studied as a treatment for Parkinson's disease, schizophrenia, diabetes, multiple sclerosis and anxiety, research supporting CBD's benefits is limited. He said CBD can cause side effects, such as dry mouth, diarrhea, reduced appetite, drowsiness and fatigue and can interact with other medications, such as blood thinners.
To Bauer, another cause for concern is unreliable purity and dosage of CBD in products. He cited a recent study that showed more than a quarter of 84 CBD products bought online contained less CBD than labeled. THC, an ingredient found in marijuana that causes users to feel high, was also found in 18 products. Bauer recommends anyone planning to use products containing CBD talk to their doctors.
Kara Soule's reluctant to make any definitive statement of medical value CBD provides because of uncertainty surrounding the claim.
"In our personal experience we've seen benefits around sleep, anxiety and inflammation," Kara said. "As always, we encourage folks to do their own research and are constantly updating our blog with editorials, research reports and studies to help in that process."
Travis, a 2002 Northfield High School graduate, has extensive experience in private equity prior to helping start the business, and Kirk, a 2004 NHS grad, works more on the business strategy side.
"My brothers play a huge role in the strategy and the operation, and I take on, kind of as the CEO of the company, I take on the day-to-day," she said.
Kara has a strong underlying belief on the quality of the extracts. She added they have seen the pluses and minuses of approaches other CBD companies have undertaken.
Verdant's products include hemp grown by Colorado farmers to U.S. Department of Agriculture organic MCT oil.
She says there are still concerns over other companies in the industry, including misrepresentations of the amount of CBD in products, or the presence of toxins like heavy metals and lead.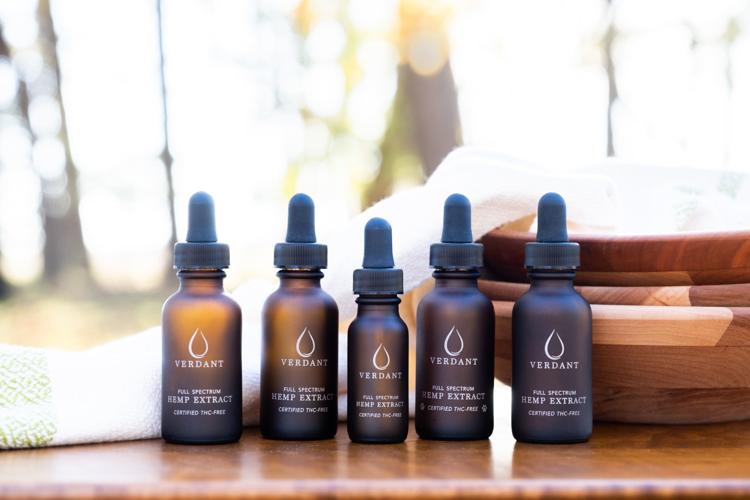 "A lot of the brands weren't doing it well," Kara said. "They would get their ingredients, especially hemp, they would get it from Europe or Asia … there's even less regulations than there is here."
"We're in it for people. We're kind of a perfect serving company in that way, that we are ingredient-focused, we're community-focused, but in both situations it's all about the people."
Kara said the self-funding company wants to sell its product in Minnesota but instead sources from Colorado because producers in that state have been in business for longer, allowing for more consistency.
Another thing Kara said sets Verdant apart is its status as a woman-owned business, "which is honestly a little bit rare in this industry," she noted. "There's nothing wrong with a male-owned business, but you'll see a lot of man-owned businesses in the CBD business, or just a conglomerate of businessmen," she said.
Kara compared the company's product to the craft beer industry with its focus on ingredients and the emphasis on product quality and customer experience. She said they want to keep their products simple, as flavors can chip away at the amount of CBD in products.
The company donates 10 percent of its yearly profits to nonprofit organizations. This year, Verdant is focusing on military service members, senior citizens and children with health issues.
Kara's main goal for the business to ensure customers and the company thrive.
"If we can provide a really trustworthy product that they can benefit from, then hopefully that's kind of the best of both worlds," she said.
"We think that the market is ripe for somebody who is doing this carefully and thoughtfully," Travis said. "It's not an overnight brand."
He said the company's goals include not selling out to investors who could advise them to cut corners.
"Our goal is to grow organically, to grow carefully," Travis said.